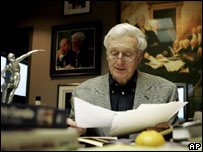 The Arts & Heritage Development Council of Clarksville, TN, is holding its 4th Annual Clarksville Writers' Conference July 10-12 at the Morgan University Center at Austin Peay State University.
Writers and readers are encouraged to attend this three-day event which addresses a wide variety of literature, including historical fiction, journalism, poetry, biography, short stories, storytelling, writing for young adults and children, fiction and nonfiction.
Conference holders are honored to have as this year's keynote speaker John Seigenthaler, Sr. (at left), renowned journalist, editor, publisher, political figure and current host of WNPT's book-review program "Word on Words."The conference banquet, held on the evening of July 11 at the Clarksville Country Club, will feature Seigenthaler and include a "Meet the Authors" reception and book signing.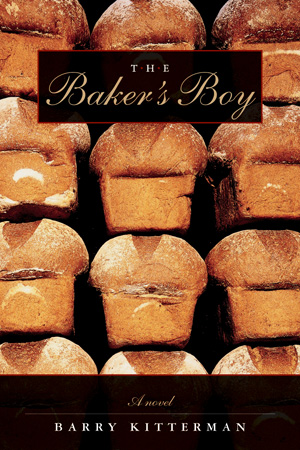 Conference participants can also take part in sixteen different workshops/presentations given by such talented authors as young-adult author Tracy Barrett (Anna of Byzantium), editor and novelist Sonny Brewer (Stories from the Blue Moon Cafe, The Poet of Tolstoy Park), poet and editor Leigh Anne Couch (Houses Fly Away), poet Blas Falconer (The Perfect Hour, A Question of Gravity and Light), fiction and nonfiction author Joe Formichella (Here's to You, Jackie Robinson), novelist and short story writer Suzanne Hudson (In a Temple of Trees, In the Dark of the Moon), novelist and creative writing instructor Barry Kitterman (The Baker's Boy), professor of philosophy and religious scholar Bert Randall (Holy Scriptures as Justification for War) and journalist/author Karen Spears Zacharias ().
In addition, this year's conference features the premiere of John McDonald's play Headin' South, Goin' North, based on the story of lost Clarksville Civil War Confederate hero Charlie Lurton. Preceding the play at the historic Roxy Regional Theatre, participants will be taken on a tour of beautiful downtown Clarksville churches and other historic sites mentioned in the play.
The complete conference schedule and registration forms can be found online at www.artsandheritage.us/writers. Conference costs vary by package, and discounted prices are offered to those who register by June 25, 2008. Late registration ends July 3.
Packages offered include (along with early and late registration prices): Complete (all workshops/presentations, two luncheons, banquet, tour and play) – $250/$270; Two-Day Workshops/Presentations (Friday and Saturday Workshops/Presentations, two luncheons) – $165/$175; One-Day Workshops/Presentations (Friday or Saturday Workshops/Presentations, one lunch eon) – $85/$95; Banquet Only – $40/$50; Tour and Play Only – $50/$55.