Topic: Books
Delivering 500,000 Books Directly to Tennessee Students & Teachers at Home
Nashville, TN – To combat summer learning loss in Tennessee and support student learning in the home, Governor's Early Literacy Foundation (GELF) today announced the second year of its K-3 Book Delivery program to deliver 500,000 books to teachers and students statewide, including every rising first-grader in Tennessee.
«Read the rest of this article»
New York, NY – The ratings for TV are soaring and the internet is on the verge of crashing as Americans search for the latest news of the COVID-19 Coronavirus. Many are also turning to books for a respite and an escape to adventure, history, and inspiration.
Some families have created a new highlight of the day by selecting a reading hour, and grandparents listen in at storytelling time on Facetime, Zoom or Skype.
«Read the rest of this article»
Clarksville, TN – My name is Brittany Glynn and I am a Publisher's Representative with EDC Publishing based in Clarksville, TN.
EDC is the home of Usborne Books, 2014's IPG Children's Publisher of the year, and Kane-Miller books, an award-winning publisher out of California, and both are recognized as a premier supplier of educational tools and books by schools and libraries all of over the US.
From now through Thursday, July 28th, we are kicking off our Summer Charity Book Drive to help the local police department. Our Clarksville Police officers have currently faced a lot of hardships and we want to show our support to the police officers while helping out children in crisis.
«Read the rest of this article»

Clarksville, TN – You are never too small to make a difference is an expression Tyler Fugett takes to heart.
The nine-year-old hopes to make a big impact on the inmates in the Montgomery County Jail. He recently donated over 100 books to the jail library.
Fugett has been saving his allowance all summer and with the help of his mother, Rebecca Corkren, traveled to a dozen stores from Clarksville to Nashville to purchase books to donate.
«Read the rest of this article»
Discount on Admission Offered for Donated Books
Nashville, TN – During the first two Saturdays in November, guests will have a chance to hear great stories while experiencing the Zoo's animal habitats. During Nashville Zoo's annual "Celebrate Reading" event, visitors will follow a story map to hear a different children's book read to them every half-hour at various stops around the Zoo.
Celebrate Reading runs November 7th and 14th from 10:00am – 3:00pm each day.
The Zoo will offer a $2.00 discount on admission for anyone donating new or "like new" children's books during the two Celebrate Reading dates.
«Read the rest of this article»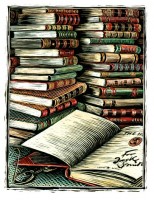 Clarksville, TN – Summer typically provides at least a few more hours for reading, whether it's during vacation or just because you have more daylight hours for relaxing. Here are some authors I consider worth reading:
1. Karen von Blixen-Finecke (Isak Dinesen). "I had a farm in Africa" in the romantic OUT OF AFRICA (first published in 1937) is one of the most memorable first lines in any book I've ever read. These six simple words somehow create an atmosphere of intrigue that extends throughout the book. If you have seen the movie and enjoyed it, you will love the book. «Read the rest of this article»

Clarksville, TN – Mrs. Tennessee Petite America 2014, Crystal Nyhus, hosted at collection drive for Sanctuary, Inc. on Saturday, August 9th, 2014 at Tilted Kilt Pub & Eatery in Clarksville.
Sanctuary, Inc. is a nonprofit agency committed to the provision of preventative and restorative services to victims of sexual assault and domestic violence.
«Read the rest of this article»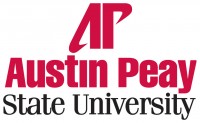 Clarksville, TN – The Honor Society of Phi Kappa Phi (PKP)—the nation's oldest and most selective collegiate honor society for all academic disciplines—recently presented John Blake, Austin Peay State University associate professor of engineering technology, with a 2014 Literacy Grant. Blake, president of APSU's PKP chapter, is one of 14 recipients nationwide to receive the award.
«Read the rest of this article»

Over the last couple years, the federal Internal Revenue Service has targeted conservative and "Tea Party" groups for unreasonable degrees of scrutiny.
IRS Commissioner Douglas Shulman, in testimony before Congress, has admitted the targeting was "'inappropriate' targeting of conservative political groups during the 2012 election to see if they were violating their tax-exempt status." ( AP ) Another IRS Commissioner, Steven Miller, who knew about IRS targeting in 2011, was asked to resign, and has. ( TownHall.com ) «Read the rest of this article»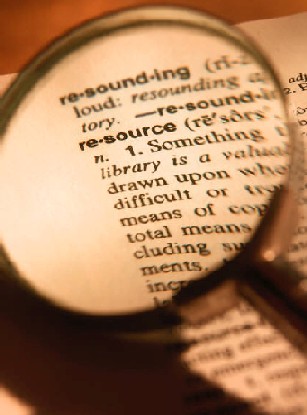 Clarksville, TN – Whether your business is new or has been operating for a while, sometimes you need a helping hand. There are many resources available to you, whether you need business counseling services, a capital infusion (e.g., a small business loan, some venture capital, etc.), help applying for government contracts, or just basic resources to learn about aspects of business ownership or management with which you are unfamiliar.
Unfortunately, you may not know where to turn for reliable information about these resources. Let me help you with that. «Read the rest of this article»