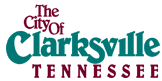 The City of Clarksville Office of Housing and Community Development will host a workshop on Fair Housing at the Customs House Museum on June 23, 2008 from 8:30 am to 4:00 pm.
The workshops are offered in partnership with Legal Aid of Middle Tennessee and the Cumberlands, The Housing Fund, Inc., Greater Nashville Regional Council, The United Way of the Greater Clarksville Region, U.S. Department of Housing and Urban Development Nashville Field Office and the Tennessee Housing Development Agency.
2008 marks the 40th Anniversary of the passage of the Fair Housing Act. But how much do you know about the Act and its impact on your life, your business or your community? What are your rights as a citizen? What are your responsibilities as a landlord? What is the process to file a Fair Housing complaint? What's the difference between reasonable modification and reasonable accommodations?
These and other questions will be answered at the workshop, which will feature speaker Sara K Pratt, Attorney and Nationally recognized Fair Housing Consultant. The goal of this workshop is to provide education and assistance to housing professionals and the community to promote compliance with the Federal Fair Housing Act. The Fair Housing act prohibits discrimination concerning the sale, rental and financing of housing based on race, color, religion, national origin, sex, handicap and family status.
There is no fee to attend the workshop, which is sponsored by Bank of America, Legends Bank and Fort Campbell Federal Credit Union. This workshop is open to landlords, developers, builders, contractors, code enforcement officers, building inspectors, social service directors, case managers, advocates, architects other housing professionals.
For more information or to register for this workshop, please contact the Rita Arancibia, Director at 931-648-6133. Register early, limited space.
Sections
Business, Education, News

Topics
Business, Clarksville Office of Housing and Community Development, Economic Development, housing, HUD, United Way of Clarksville