Topic: Business

Indianapolis, IN – The National Association Of Mutual Insurance Companies (NAMIC) presented its State Legislator of the Year Award to Tennessee State Representative Curtis Johnson (R-Clarksville) citing his intense support of free-market principles and for taking strong positions to improve the insurance market in his state.
Rep. Johnson was the prime House sponsor of legislation that resulted in Tennessee becoming the first state in the country to enact a law capping the interest rates charged by third-party litigation funders, or lawsuit lenders.
The cap on fees in this legislation should lead the way for the rest of the country, protecting consumers and keeping unnecessary costs out of the judicial system. «Read the rest of this article»

Clarksville, TN – Are you thinking about becoming a grower?
If so SproUTing Growers is a 10-part workshop series to provide potential growers with the business planning and management, vegetable and small fruit planning and production and direct marketing skills that they need to properly plan and carry out a farming venture.
Workshops will be held from 6:30pm-8:30pm at the Montgomery County Agricultural Extension office in Clarksville, Tennessee. «Read the rest of this article»
Business conferences are a great way to expand your professional network at refresh your perspective on your business. Deciding to attend and preparing for a business conference sometimes involves a bit of work, whether or not one frequently attends business events. This article will take a look at three of Middle Tennessee's major business events, and, ideally help you make a decision about which one is the best value for your admission ticket dollar.
Before we jump into a discussion of specific business events, let's consider why one should attend a business conference or convention or summit. After all, business events take time and cost money. You have to decide whether the benefits of attending an event are worth the cost.
«Read the rest of this article»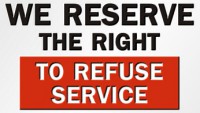 Discrimination ain't what it used to be. That's a good thing! Discrimination, especially discrimination based on race, gender, age, sexual orientation, etc, used to be prevalent and potent. Since 1964, however, the United States has made huge strides in promoting equality under its laws and a more culturally tolerant society. Again, that is a very good thing!
The pendulum of intolerance, however, has begun to swing back toward people who have sincere religious beliefs that certain lifestyles are immoral. It is rapidly becoming a faux pas to pass any kind of moral judgment on any decision anyone makes with respect to how they live their lives, especially in the realm of personal relationships. «Read the rest of this article»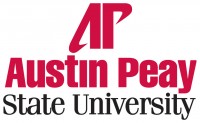 Clarksville, TN – For years, Dr. David Rands, Austin Peay State University assistant professor of history, has studied why certain people are attracted to certain cities. Specifically, he examined why Korean immigrants to Japan choose to live in either Osaka or Tokyo.
"I came up with this idea called 'function-based spatiality' – kind of a term I coined – where the city has several different functions within the local, regional, national and international spheres, and those functions act to either attract or repeal specific kinds of immigrants," he said.
«Read the rest of this article»
Clarksville, TN – I'm as patriotic as the next guy, but, let's face it, Americans don't do everything the best way possible all the time.
One thing we have not done particularly well, in my opinion, is establish an efficient default rule for who should pay attorneys' fees in the event of a lawsuit.
In my opinion, this is particularly true with respect to breach of contract cases. «Read the rest of this article»
Clarksville, TN – Before I begin, I should give credit where credit is due. This article is, largely, a condensed summary of a longer, more thorough, and exceptional article I found on entrepreneur.com entitled "How to Hire an Attorney." I printed it and posted it on Scribd.
You can read it on Scribd or on entrepreneur.com. With my primary source material revealed, cited, and linked, if you want the "TL;DR" version, read on.
Every business needs a lawyer and an accountant. With respect to the people out there who are naive enough to think they can DIY their contracts and other legal services, if you cannot afford a lawyer (and an accountant), you cannot afford to do business. «Read the rest of this article»
Clarksville, TN – As a Clarksville native, Fort Campbell has always been a part of local life for me, one I admit I sometimes take for granted. Fort Campbell and Clarksville have formed a symbiotic relationship over the years, though. Without Fort Campbell, Clarksville would be much, much smaller; both economically, and culturally.
One of the great benefits of Fort Campbell's proximity to Clarksville is the ethnic and cultural diversity it infuses into our community. Clarksville is definitely a "New South" city, in part, because people who have grown up in Clarksville in the last few generations have grown up around people from all over the world, brought here by and through their connections to Fort Campbell. «Read the rest of this article»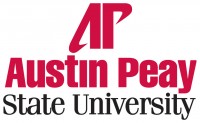 Clarksville, TN – This fall, Austin Peay State University will offer a new graduate degree that will bring together science and business skills to give students a greater competitive advantage in the workforce.  The Professional Science Masters, or PSM, will enable students to pursue advanced training in science or mathematics while developing workplace skills.
The PSM at APSU will be a fully online degree program, allowing students to work on a degree while continuing to hold employment. Students can pursue one of two concentrations – data management and analysis or predictive analytics.  Both concentrations are ideal for anyone with a bachelor's degree, working in industry or military and having a desire to advance their career with a technical degree.   «Read the rest of this article»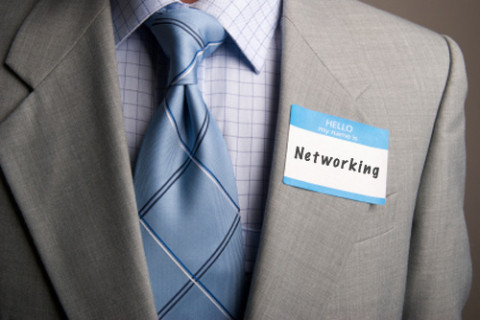 Clarksville, TN – Advertising is expensive. What does a small business with a great product or service do, then, when they need to get out the word about what they're selling when they afford to spend a lot on advertising?
For many small businesses, the 21st century answers to this question are online social networking (social media) and traditional face-to-face networking. Both have their pitfalls, but I want to share with you some ideas about how to avoid them.
Traditional Face-to-Face networking can be time-consuming and unproductive, especially if you have to stop working, drive to wherever the networking event is happening, and then run the gauntlet of hand-shaking, introductions, and polite conversation. «Read the rest of this article»