Topic: Clarksville Arts and Heritage Council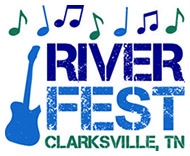 Clarksville, TN – Join us for the Tenth Annual Riverfest Regatta, presented by US Bank, as part of the Riverfest celebration at McGregor Park on Saturday, September 10th. Participants can enter as an individual or as a team for a chance to win awards!
This boat race is not like any ordinary boat race. Participants will compete in their boats made of cardboard, plastic bottles, or a few other approved materials. There will be several divisions all racing down the 100-yard long course on the Cumberland River.  To find out the complete list of materials, visit the Festival website at www.clarksvilleriverfest.com
«Read the rest of this article»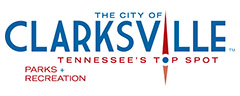 Clarksville, TN – The City of Clarksville's Parks and Recreation Department invites the public to a Ribbon Cutting for the first public art piece, Forged in Fire, installed in downtown Clarksville. The Ribbon Cutting Ceremony will be held at 11:00am on Wednesday, November 4th, 2015 along the Upland Trail on South Spring Street.
During a violent storm in 1978, multiple fires broke out in Clarksville with one hitting Orgain Building Supply. «Read the rest of this article»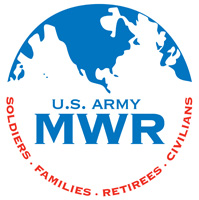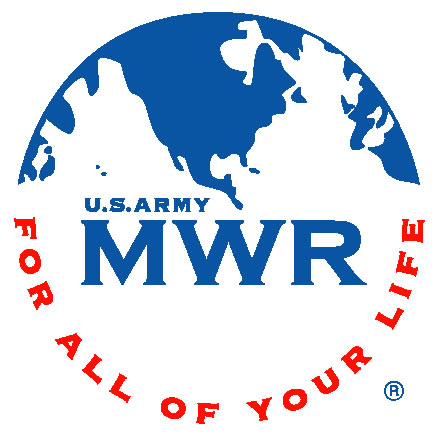 Fort Campbell, KY – MWR invites you to join us at Robert F. Sink Memorial Library for holiday fun on Wednesday, December 3rd from 5:00pm to 7:00pm.
This free event will include Christmas decorations, a craft for the kids, food and music as well as a reading by a Chaplain's Assistant.
While you're here, show your Treasures of Fort Campbell Rewards Card and receive a free 2015 calendar bookmark. «Read the rest of this article»
Clarksville, TN – After hundreds of artists had their works of art on display at two locations in downtown Clarksville, then judged by artist Mary Addison Hackett, winners were awarded at Clarksville Riverfest's Tour d'Art Receptions held Thursday, September 4th and Friday, September 5th, 2014.
Over $2,500 in prizes were awarded.
The competition included five categories: Photography & Digital Images, Sculpture, Painting, Mixed Media/Collage, and Drawing. Monetary awards are given to first through third place in each category (for each division) and a Best of Show Award.
«Read the rest of this article»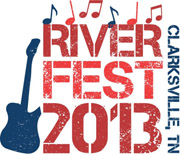 Clarksville, TN – Registration is currently underway for the Riverfest Tour d'Art Exhibits and Competition. This year's competition will feature the following three exhibits: Amateur & Professional Divisions, High School Division, and the Senior Citizens' Division.
Artwork is displayed at exhibits at various locations in downtown Clarksville, and then juried, and over $2,500 in prizes is awarded.
«Read the rest of this article»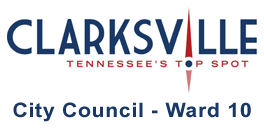 Clarksville, TN – This report has two sections. The first highlights the regular July council session that was moved up to tonight since Thursday (the usual date) is the 4th of July. Council members Steward and Lewis were absent. The second part covers budget items.
Regular Session Report – It was a light agenda with the one major topic being the approval of five individuals to the city's new Ethics Commission. «Read the rest of this article»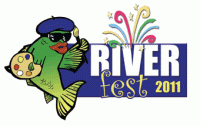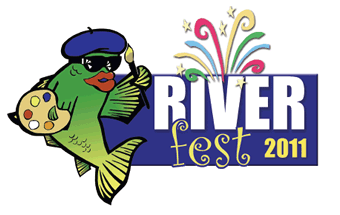 Clarksville, TN – While most people focus on the riverside festival that is associated with Riverfest, the Clarksville-Montgomery County art community is strutting its stuff. The High School Art Exhibit is traditionally held at the Customs House Museum and Cultural Center where curators stage a spectacular array of student art forms.
This year's exhibit of talent from Clarksville High School, Northwest High School, Northeast High School, Clarksville Academy, Montgomery Central High School, Dickson County High School, and Christian County (Kentucky) High School stunned its viewers with exceptional talent. This juried show had 57 entries on exhibit from the more than 100 possibilities submitted by students.
«Read the rest of this article»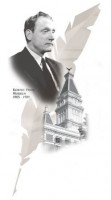 William R. Ferris, keynote speaker for the Seventh Annual Clarksville Writers' Conference authors' reception and banquet, held at Clarksville Country Club on Thursday night, is as close to being a rock star as you can get in the world of Southern culture and its study.
Although now the Senior Associate Director of the Center for the Study of the American South, professor of history, and adjunct professor in the Curriculum in Folklore at the University of North Carolina at Chapel Hill, he was formerly the chair of the National Endowment for the Humanities (NEH) beginning in 1997 when he was appointed by President William Jefferson Clinton.
«Read the rest of this article»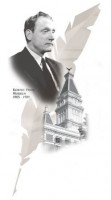 Named Tennessee Writer of the Year in 2007 by the Tennessee Writers Alliance, Darnell Arnoult is both a novelist and poet. Her Southern novel is Sufficient Grace and her poetry is found in What Travels with Us: Poems; the latter is winner of the Appalachian Studies Associations' Weatherford Award and the 2006 SIBA Poetry Book of the Year. She is also published in a variety of journals and is one of the driving forces of Lincoln Memorial University Mountain Heritage Literary Festival each year. She will be Writer-in-Residence at Lincoln Memorial University this fall. Recently she was awarded the Mary Frances Hobson Medal for Arts and Letters.
A featured speaker at Clarksville Writers' Conference this year, Arnoult impresses on her audience, "Not all writers are published. I want to encourage everyone to think of yourself as a writer as long as you write. I want to compliment you for following your passion. Emily Dickinson wrote a lot of poems for only herself."
«Read the rest of this article»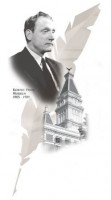 Amy Wright is multi-talented–a poet, nonfiction and flash fiction writer. She is author of two chapbooks, There Are No New Ways to Kill a Man and Farm. Her work also appears in a number of journals including American Letters & Commentary and Quarterly West, and is anthologized in The Southern Poetry Anthology, Volume III: Southern Appalachia.
She is the prose editor of APSU's Zone 3 Press and is an assistant professor of creative writing at APSU.
At the Clarksville Writers' Conference 2011, she began with a writing exercise. She asked her small audience to write down some song lyrics they liked, a quote you remember, prayers or religious quotes with meaning to that person, a bit of dialogue from movies, something overheard, lines of poetry, historical lines, and a question within a specified time limit.
Wright asked them to think of themselves as gatherers of words.
«Read the rest of this article»