Topic: Events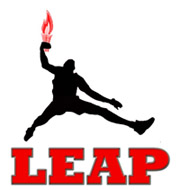 Clarksville, TN – On January 25th, 2014 at 4:00pm the Leap Organization will be hosting a Charity Fashion Show Gala at the Emmanuel Family Life Center located at 303 Fairview Lane. In addition to youth modeling locally designed attire and formal wear, elected officials, pastors, and community leaders will also rip the runway.
There will be a catered meal served by youth for guests along with a silent auction featuring baskets containing gift cards, perfumes, sporting goods/memorabilia, vacations, and much more.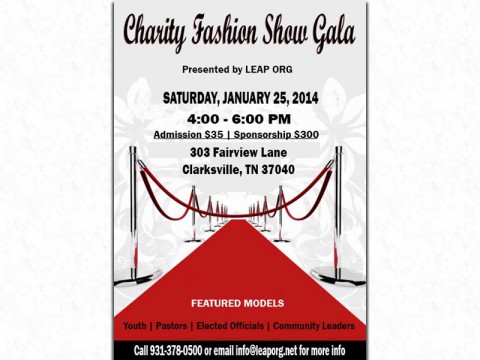 «Read the rest of this article»
Clarksville, TN – Looking for something to do this weekend in the Clarksville Montgomery County area? There are several events going on this for children, adults, friends and family.
Some of this weekends events include: Lone Oak Picnic, Toy Day at the Customs House Museum, "South Pacific" playing at the Roxy Regional Theatre and several more. Below is a complete list of upcoming events.
«Read the rest of this article»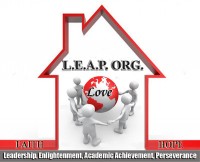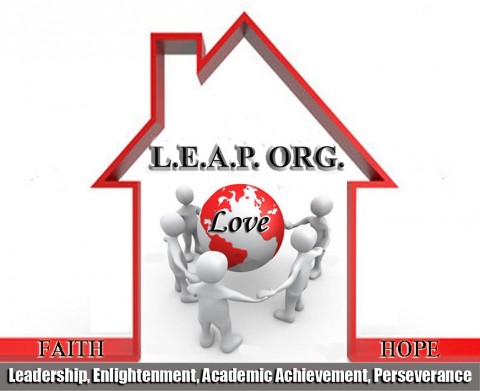 Clarksville, TN – The LEAP Organization is calling middle & high school students to begin the orientation/intake process to become a LEAP Intern. Beginning April 6th from 6:00pm to 7:00pm students will meet at the Emmanuel Family Life Center.
Each Wednesday students will be assigned an individual task to be completed by the following Wednesday. After completing the indoctrination process, students will earn the title of Intern and be eligible for scholarships, job shadowing opportunities, and additional incentives.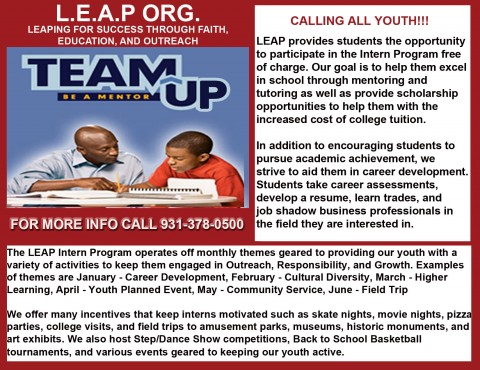 «Read the rest of this article»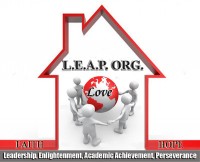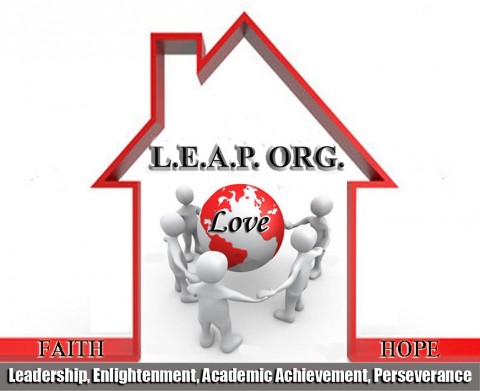 Clarksville, TN – The LEAP Organization is preparing to take 50 middle and high school students on a chartered bus to Washington DC from June 22nd to June 26th.
The purpose of this trip is to provide our youth with an opportunity to journey through our past and see history in the making through an historical and relevant tour of the Capitol.
«Read the rest of this article»
About 37 million people, both soldiers and civilians, died during the First World War. More than 60 million lost their lives two decades later during World War II. These two cataclysmic events, which defined and shaped the 20th century, erased families that had existed for centuries and nearly caused two generations of young men to all but disappear.
The two wars cast a long shadow over those who survived. It changed who they were and how they saw the world. For two composers, the Hungarian Bela Bartok and the Russian Dmitri Shostakovich, the horrific times also forever transformed the music they created.
"They were very affected by what's going on, and it was coming out in their music," Dr. Jeffrey Wood, Austin Peay State University professor of music, said. "They're violent pieces. They're aggressive to the point of almost being primitive, barbaric. I sense the war very close to the surface." «Read the rest of this article»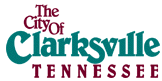 The weekly Clarksville Parks and Recreation Department Recreation Report provides Clarksvillians with a glimpse at the activities and events that are available from the Parks and Recreation Department for them to enjoy together as a family. This weeks highlights include:
Pool Passes
Wood Crafting
After School Program
Senior Games
Upcoming events
«Read the rest of this article»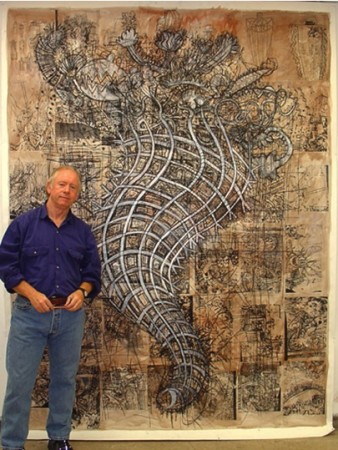 A Florida art professor who has been showing exhibitions for 28 years will have his work on display at Austin Peay State University beginning next week.
"Drawings by Clive King" will be available for viewing from Nov. 3-19 in the Trahern Gallery. King, professor of fine art at Florida International University in Miami, will be on campus to present a talk at 7 p.m., Nov. 3 in Trahern, Room 401, followed by an opening reception from 8-9.
King's work typically is presented frameless and without glass, to achieve more of an illusion.
"I would like them to float like wafers on the wall – without weight, they can push you back or suck you in," he said in his artist statement. «Read the rest of this article»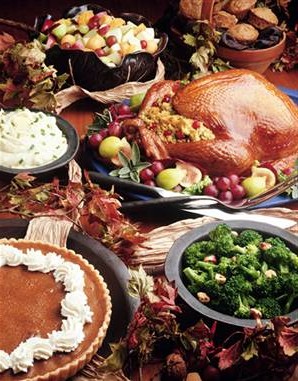 Hispanic Organization for Progress and Education (HOPE) has kicked off its food drive for its Fourth Annual Thanksgiving Dinner Collection. The non-profit Latino organization will accept donations of food, gift cards, or monetary gifts.
In a letter from Rosa Ponce, the group has outlined their plan for 2008, with a goal to collect food for 45 families. "in previous years, with your assistance, the goal is always exceeded."
She also explained how the dollars can be stretched: " Your donation of $70 will help support a family of 6, the dinner will include a turkey, stuffing, potatoes, cranberry sauce, green beans, macaroni and cheese, rice, beans, rolls, milk, eggs, and a pumpkin pie."
They would appreciate your support in the form of a gift card, non-perishable canned goods, turkeys, and other appropriate items for a family's holiday meal.
Donors may contact the group at (931) 249-5330 or (931) 980-6316,  and they will pick-up items at any location in Clarksville. "Thank you for all your support and for granting these families a memorable Thanksgiving with your generosity," Ponce said.
The last day we may receive donations is November 24th, so that they may deliver to the families on November 25th and 26th.
Lights are already being strung through the trees at McGreggor Park in preparation for Clarksville annual holiday festival of light.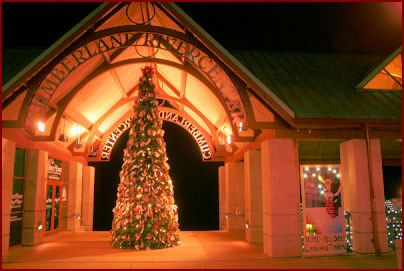 The 10th annual Christmas on the Cumberland at the RiverWalk is just a few weeks away and the city of Clarksville is proud to announce that the holiday light festival was voted a Top 20 event by the Southeast Tourism Society for the upcoming holiday season. This means Christmas on the Cumberland will be recognized in the travel industry as a top destination in the Southeastern United States, which city officials hope will result in a lot more visitors to Clarksville and the RiverWalk this holiday season. «Read the rest of this article»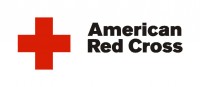 With witches, goblins, and super-heroes descending on neighborhoods across America, the American Red Cross offers parents some safety tips to help prepare their children for a safe and enjoyable trick-or-treat holiday.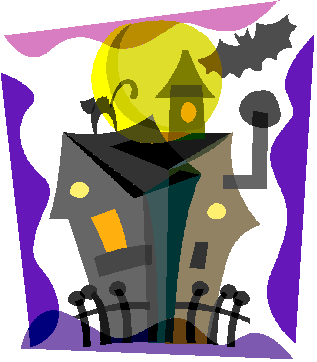 Halloween should be filled with surprise and enjoyment, and following some common sense practices can keep events safer and more fun.
Walk, slither, and sneak on sidewalks, not in the street.
Look both ways before crossing the street to check for cars, trucks, and low-flying brooms.
Cross the street only at corners.
Don't hide or cross the street between parked cars.
Wear light-colored or reflective-type clothing so you are more visible. (And remember to put reflective tape on bikes, skateboards, and brooms, too!)
Plan your route and share it with your family. If possible, have an adult go with you. «Read the rest of this article»