In deference to the 4th of July holiday, and the assumption that most people will have other things to do at that time the DAC and the Downtown Clarksville Association will not be hosting an Artwalk on that date. DAC will resume the First Thursday Artwalk on August 7th. In the meantime, we do have two planned activities.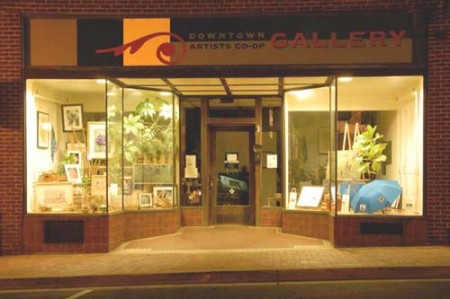 Nada Fuqua and Betty Liles will be opening a new art exhibit at the DAC gallery on July 16. Both are very accomplished artists primarily using oil paint on canvas The opening reception will be from 5-8 p.m. on Thursday, July 17th and they will conduct their "art talk" for the August 7th 1st Thursday
The Downtown Artists Co-Op, located at 96 Franklin St. in downtown Clarksville is also seeking artists to submit entries for a Regional Juried Art Exposition for residents of Tennessee and Kentucky. Entry forms must be postmarked no later than August 6th. Entry forms can be picked up at the DAC gallery, the Cumberland Bank in Clarksville or at several other businesses in Clarksville and Hopkinsville.
Additional information and entry forms may be downloaded by going to www.clarksvilleartists.org and clicking on Regional Juried Art Exposition Link to More Info. DAC gallery hours of operation are Wed-Sat from noon-6 p.m. Telephone number (931)552-4747. You may also call Becky Keene at (931)552-3311 () or call Cliff Whittaker at (931)980-2041 ()
Awards will be paid in cash for Best of Show and then 1st, 2nd and 3rd in the following categories: painting and works on paper; 3D/fiber arts; photography; and mixed media. Artists may submit a total of two works to be juried for acceptance with a fee of $15 per item. Victoria Boone who is currently director of the Leu Art Gallery at Belmont University will be the juror. .