Topic: Nada Fuqua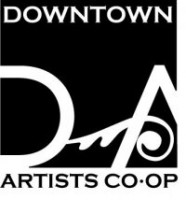 Clarksville, TN – On Thursday, October 2nd, 2014 Nada Fuqua will present her latest works entitled "Landscapes, Mostly, a Continuation" at the Downtown Artists' Co-op in historic downtown Clarksville (96 Franklin Street) from 5:30pm to 8:00pm.
The exhibit will be open through the month of October.
Light refreshments will be served. Free to public.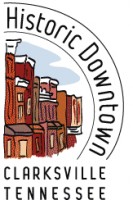 You're invited to join the merchants of Historic Downtown Clarksville for The monthly Art Walk, on November 5th from 5 – 8 p.m.
The December First Thursday Art Walk is bigger than ever this month with exhibits from over 40 artists in 9 different venues, including the Customs House Museum, and the brand new Austin Peay Downtown Art Gallery.
Come spend an delightful evening with many of the best artists in Clarksville-Montgomery County.
Kendall Welsh from ARTIfacts was kind enough to send us this information about December's artistic extravaganza. «Read the rest of this article»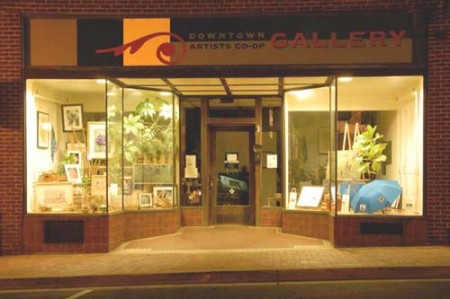 The Downtown Artists Cooperative will host a  group show, "Les Fauves Clarksville",  which will hang in the DAC Gallery, 96 Franklin Street, Historic Downtown Clarksville,  from January 8th-31st.
An opening  reception will be held Thursday  night, January 8th, from  5:00-7:00 p.m.
The fifteen artists showing are: Terri Jordan, Tammy Dohner, Malcolm
Glass, Mitzi Cross, Peggy Bonnington, Gail Meyer, Heidi Hopkins,
Connie Livingston-Dunn, Winnie Bagley, Lynn Stanley, Kathleen Chute,
Martha Yanchyshyn, Eunice Kern,   Betty Liles, and Nada Fuqua.
If you can't make the opening reception, please stop by some other time during the month of January.  Gallery hours are noon to 6:00 p.m. Wednesday through Saturday.
First Thursday Art Walk and Wine, hosted by the local businesses in the downtown area,will be held Thursday, August 5 from 5-8 p.m. Businesses stay open late, many host artists and have refreshments.
The Downtown Artists Co-op will host an art talk featuring Betty Liles and Nada Fuqua regarding their Retreat from the Heat show, now hanging at the Downtown Artists Cooperative. They will discuss techniques and inspiration for their paintings and style. Refreshments will be provided. Art talk is from 6 – 8 PM.
Jim Hancock's photography exhibit is hanging at The Front Page Deli.
Judy Lewis will have her work hanging in Rogate's Boutique. Judy is an extremely talented artist who recently returned to Clarksville. While she busily restores an older home, she makes time for her commission works of portraits and other studies. «Read the rest of this article»
The Downtown Artists Co-Op in beautiful downtown Clarksville is happy to announce a new art exhibit by long-time member artists Nada Fuqua and Betty Liles. The opening reception will be tonight, July 17, from 5:00 p.m. through 8:00 p.m. at our gallery located at 96 Franklin Street. The new works will be on exhibit through August 12. Hours are Wednesday through Saturday from noon until 6:00 p.m. with no admission charge.
Nada and Betty are both from Hopkinsville, KY, and both work primarily with oil paints but do a variety of works in other media. Nada says that she loves the way oil paint moves, even how it smells. Nada says that painting has been her bobby for many years and she never stops learning and developing new techniques. «Read the rest of this article»
In deference to the 4th of July holiday, and the assumption that most people will have other things to do at that time the DAC and the Downtown Clarksville Association will not be hosting an Artwalk on that date. DAC will resume the First Thursday Artwalk on August 7th. In the meantime, we do have two planned activities.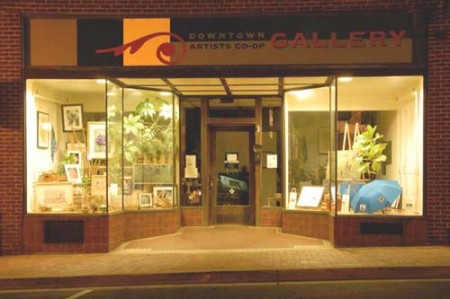 Nada Fuqua and Betty Liles will be opening a new art exhibit at the DAC gallery on July 16. Both are very accomplished artists primarily using oil paint on canvas The opening reception will be from 5-8 p.m. on Thursday, July 17th and they will conduct their "art talk" for the August 7th 1st Thursday «Read the rest of this article»