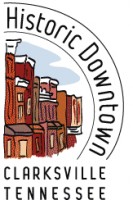 You're invited to join the merchants of Historic Downtown Clarksville for The monthly Art Walk, on November 5th from 5 – 8 p.m.
The December First Thursday Art Walk is bigger than ever this month with exhibits from over 40 artists in 9 different venues, including the Customs House Museum, and the brand new Austin Peay Downtown Art Gallery.
Come spend an delightful evening with many of the best artists in Clarksville-Montgomery County.
Kendall Welsh from ARTIfacts was kind enough to send us this information about December's artistic extravaganza.
Clarksville/Montgomery County Arts and Heritage Development Council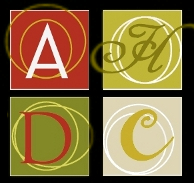 The Clarksville/Montgomery County Arts and Heritage Development Council invites you to join us for a reception to celebrate the opening of this year's second high school art performance and exhibit.
December 3, 2009 – 4:00p.m. to 5:30 p.m. Dramatic performance at 4:45 p.m.
Student Art Gallery, Customs House Museum, 200 S. Second St.
Art by Kenwood High School students
Dramatic cutting by Rossview High School students
After the reception, you are invited to continue celebrating the arts in Clarksville on Franklin Street and Strawberry Alley for December's First Thursday Art Walk.
Downtown Artists Co-Op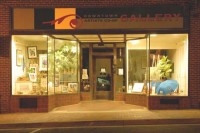 The Downtown Artists Co-Op is having their annual Holiday Bazaar.  These are usually smaller works such as 4×6 oil paintings on canvas to 11×14 framed photographs that are provided by the DAC members.  These hand-crafted pieces of art are priced to make them attractive as thoughtful gifts.  The reception will be from 5 until 8 p.m. with The Red River Breeze musical group providing live entertainment with a blend of Celtic and contemporary music. Red River Breeze plays a mixture of traditional folk music, primarily Celtic, Renaissance and Old Time American. The music is all instrumental and is played strictly acoustic which allows the group's sound to be easy to listen to and very melodic.
Amy Slater – ceramics
Cliff Whittaker – photography
Richard Hogan – painting
Gail Myers – painting
Liz Forney – jewelry
Connie Livingston-Dunne – Fractals
Susan Bryant – photography
Dorothy Thomason – painting
Cyndi McGrail – painting
Nada Fuqua – painting
Heidi Hopkins – photography
Peg Harvill Gallery in the Roxy Regional theatre

The Peg Harvill Gallery in the Roxy Regional Theatre will present the work of Claire Coyle Taylor, Nathaniel Taylor and Bobby Conroy Taylor now through December 19. The show will open Thursday at 5pm to coincide with the Roxy's annual Toy Drive. Thursday night only, you may bring a toy in exchange for a ticket for a sneak preview of the holiday classic HANSEL AND GRETEL. Curtain is a 7pm and the show is rated K for kid-appropriate!
The FrameMaker

The FrameMaker located on 705 North Second Street, will be featuring photographer, Greg Sand.  Greg Sand is an artist and photographer who explores the issues of existence, time, and death. He works primarily with digital photography to produce work that addresses the nature of photography and its role in defining reality. Sand received his BFA in Photography from Austin Peay State University in 2008. The photograph exhibit is "Morphology" –
Morphology is a series about beauty and death. It is an observation of the visual marvels of creatures that were once full of life, but now lie motionless beneath a loupe. This series is a reminder of the ephemeral yet beautiful nature of life.
Visions Metaphysical Boutique
Visions Metaphysical Boutique will have artist Amanda Harrison, acrylics (modern/abstract), & Afton Chandler, acrylics (modern/impressionist).  Visions also would like to encourage everyone to come see all the street art before it is auctioned on Saturday.
Ingredients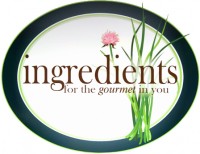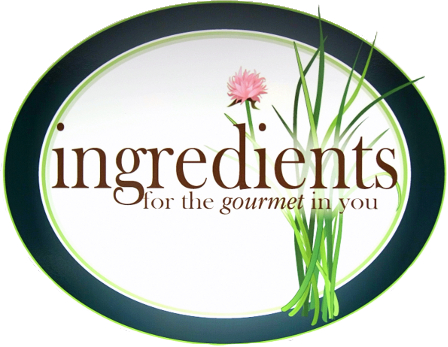 Ingredients will feature jewelry designer Melanie Hazen, a high school librarian who has been creating jewelry for the past eight plus years in Cumberland City, Tennessee.  Melanie creates beautiful handmade mixed metal and lampwork glass jewelry.
Ingredients will also be featuring fitness instructor Ludgerio "Nino" Mora.  Nino has been a personal trainer for 9 years, he owns and operates Total Fitness Personal Training located at 110 Franklin Street, Suite 200. Nino will be conducting BMI testing, blood pressure reading, diet plans, and samples of protein bars and drinks.
Austin Peay Downtown Gallery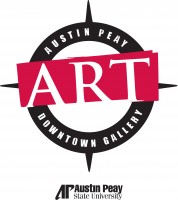 The Austin Peay Downtown Gallery first opened in early November with "Whatever," an exhibit of work by APSU Art alumni. Gregg Schlanger, art department chair, said this new show will feature pieces created by full-time and adjunct faculty.   Faculty members participating in the show include Greg Schlanger, Kell Black, Susan Bryant, Mark DeYoung, Jim Diehr, Connie Livingston Dunn, Barry Jones, Rachel Kirk, Suta Lee, Cindy Marsh, Robert Neitzke, Brad Reagan, Billy Renkl, Ken Shipley, Jesse Shaw, Jennifer Snyder and Bruce Childs.
ARTIfacts Emporium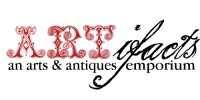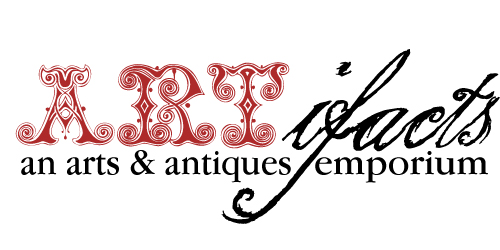 ARTIfacts Emporium will feature the art of Lee Ireland and Peggy Bonnington.
Lee Ireland has been a multi-media artist for over twenty years. She began her career in pastels and pen & ink but ultimately found her niche working with the brilliance of glass in all in various forms.  She started with stained glass windows of all sizes and displayed with the local art group ARTZ. She quickly branched out into mosaics turning shards of glass, broken plates and mirrors into decorative works of art.
Peggy Bonnington has studied and made art from childhood, having worked with many well-known painters, potters, book and ceramic artists over time.  She has experimented with a variety of media including paint; ink, pencil and printing on paper; paper and bookmaking; ceramic mosaic and pottery; and other materials and techniques.  Collage and experimental mixed media particularly draw her.
Most recent work includes fanciful drawing, images and assemblages incorporating a variety of found objects, collected relics, collaged print or texture to create experimental mixed media works intended to be fun for artist and viewer alike.
Hodgepodge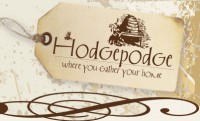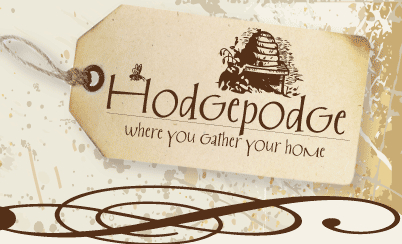 Paige King's Hodgepodge is featuring the art of Jennifer Ford.  Jennifer is a ceramics artist who lives and works in Clarksville Tennessee with her husband and three children. She received a BFA in ceramics from the University of South Carolina and has also studied at the Penland School of Crafts in North Carolina. Having three small children has made it difficult to find time to spend hours in the ceramics studio, so one day she picked up her iPhone and began taking pictures with it as a creative outlet.