Topic: Jennifer Snyder
Clarksville, TN – Austin Peay State University art professors are often commended for inspiring students in their classrooms, but that type of praise can occasionally overshadow their skills as gifted, professional artists.
On August 25th, a new exhibit, "The Faculty Biennial," in APSU's Trahern Gallery will remind the community that high-caliber artists continue to work at the University.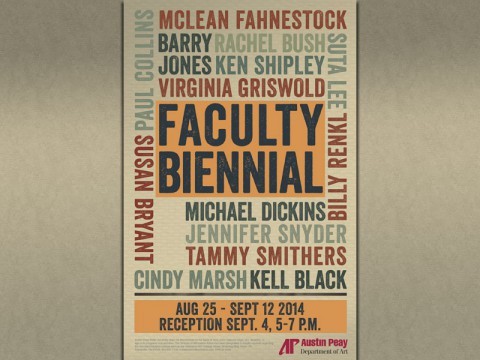 «Read the rest of this article»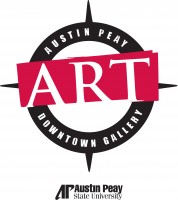 Clarksville, TN – A new exhibit at the Austin Peay Downtown Gallery this month will highlight of the work of APSU alumnus Young Kim and APSU art instructor Becky Hall. The exhibit, "Collective II," will open with a reception from 5:00pm to 8:00pm on February 7th, and it will run through March 2nd.
Kim, a native of South Korea, is an associate professor of art at Elon University in North Carolina. He received his Master of Fine Arts degree from the University of Kentucky and his Bachelor of Fine Arts from APSU. His work has been exhibited extensively at numerous galleries, including the Second Street Gallery in Charlottesville, VA, the Hun Gallery in New York City and Causey Contemporary in Brooklyn.
«Read the rest of this article»
Austin Peay State University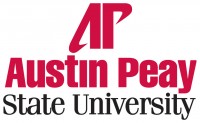 Clarksville, TN – When Travis Tanner, an Austin Peay State University freshman, read "Oliver Twist" for his world literature class earlier this semester, he had a little trouble visualizing the young orphan's journey through London.
Part of the problem was that Tanner, a physics major, had never visited Europe. In fact, his only experience with international travel occurred a few years ago on a road trip to Canada. So the drab, Georgian-style buildings of Victorian England were a bit hard to imagine.
«Read the rest of this article»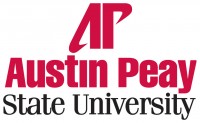 Clarksville, TN – It isn't unusual to find a preschool-age child singing aloud or coloring a picture he or she painted. That's how young children have acted for centuries.
"In my opinion, children are innately musical and artistic at that age," Eric Branscome, assistant professor and coordinator of music education at Austin Peay State University, said. "They love drawing, they love coloring, they love singing, they love painting." «Read the rest of this article»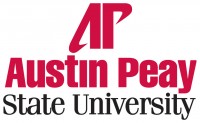 Clarksville, TN – Dr. Daniel Shea, Austin Peay State University associate professor of languages and literature, leaned back in his chair and said, "We've got lots of programs for people who can spend considerable amounts of time abroad. If you want to study abroad for a year or a semester or a month, we've got you covered."
Outside his office window in Harned Hall, dozens of nontraditional students walked across campus. They're the type of students – parents, full-time employees and military veterans – who don't necessarily have the time or money to spend weeks studying in a foreign country. «Read the rest of this article»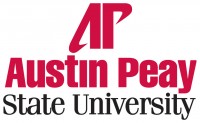 Clarksville, TN – The taxi, a dust-covered Toyota Range Rover, sped down what could only loosely be called a road in the remote wilderness of Tanzania. Austin Peay State University art professors Cindy Marsh and Jennifer Snyder sat in the back seat, bracing themselves for a crash.
"We were going at crazy speeds," Snyder said. "People were diving out of the way. They were shaking fingers and yelling at our driver to slow down." «Read the rest of this article»

Having just attended the Alumni Art Show at APSU the week before, I was eager to learn what current faculty members in the Department of Art were working on this year. What I found was a diverse but interesting array of entries in the free show at the Trahern Gallery. Ranging from the massive and powerful sculpture of Olen Bryant to the thought-provoking statement art of Department Chair Gregg Schlanger to the intricate linocut of Jesse Shaw, I was pleasantly surprised at the offerings with which faculty members stimulate the minds of art students to provoke their creativity.
«Read the rest of this article»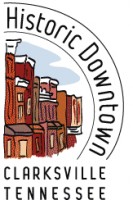 You're invited to join the merchants of Historic Downtown Clarksville for The monthly Art Walk, on November 5th from 5 – 8 p.m.
The December First Thursday Art Walk is bigger than ever this month with exhibits from over 40 artists in 9 different venues, including the Customs House Museum, and the brand new Austin Peay Downtown Art Gallery.
Come spend an delightful evening with many of the best artists in Clarksville-Montgomery County.
Kendall Welsh from ARTIfacts was kind enough to send us this information about December's artistic extravaganza. «Read the rest of this article»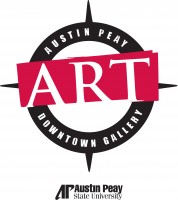 One of the reasons Austin Peay State University opened a gallery in downtown Clarksville was to offer its department of art faculty with an off-campus venue to display their work.
A little less than a month after that space first opened, these professors are doing just that. At 5 p.m. on Dec. 3, the APSU Department of Art Faculty Exhibit opens with a reception to correspond with the First Thursday Art Walk through downtown Clarksville. The show runs through Dec. 31, with the gallery closed Dec. 24-26 for the holidays. «Read the rest of this article»
Local art teachers will get the chance to step out from their classrooms and showcase their own personal talents in the coming weeks at Austin Peay State University.
That's because the University is hosting the Art Educators Show at the school's Trahern Gallery from May 18 through June 30, featuring original work from art teachers working in Clarksville-Montgomery County schools and in surrounding counties.
An opening reception will be held at the gallery on Monday night at 7 p.m.
For more information, contact Dr. Jennifer Snyder, assistant professor of art, at 221-7343 or .