Topic: Jesse Shaw
Clarksville, TN – February turned out to be a good month for the Austin Peay State University Department of Art, with several students earning prestigious awards and scholarships.
Graphic design student Brooke Mckee was awarded a Tennessee Board of Regents (TBR) scholarship for winning a Design Center student competition to design the visual identity for TBR's Critical Conversations Initiative. «Read the rest of this article»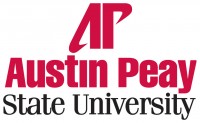 Clarksville, TN – A total of 32 new tenure-track faculty members have become part of the Austin Peay State University community, beginning with the Fall 2012 semester.
College of Arts and Letters: New faculty members are Dr. Robert Baron, Kenisha Burke, Michael Dunn, Dr. Sheena Harris, Dr. Katherine Honea, Dr. Anthony Morris, Dr. David Rands, Noel Rennerfeldt, Dr. Tamara Smithers and Brian Vernon. «Read the rest of this article»

Having just attended the Alumni Art Show at APSU the week before, I was eager to learn what current faculty members in the Department of Art were working on this year. What I found was a diverse but interesting array of entries in the free show at the Trahern Gallery. Ranging from the massive and powerful sculpture of Olen Bryant to the thought-provoking statement art of Department Chair Gregg Schlanger to the intricate linocut of Jesse Shaw, I was pleasantly surprised at the offerings with which faculty members stimulate the minds of art students to provoke their creativity.
«Read the rest of this article»
Art remains on display for the next two weeks.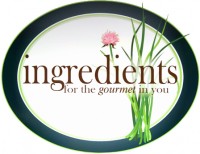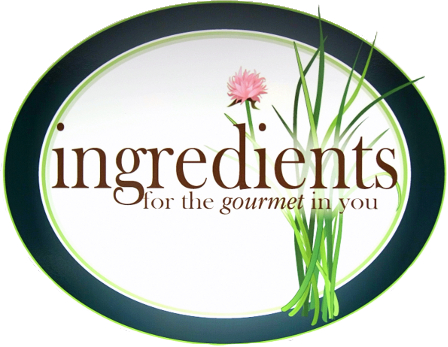 ???Learning Gyotaku printing seemed to be the natural path to take as an artist because I have spent the summer after graduating from Austin Peay University camping and fishing. I rediscovered how much I enjoy fishing at Land between the Lakes a place that conveniently close and with abundant fish.
Gyotaku is a traditional form of Japanese fish printing dating from the mid 1800's It was used as a way to record ones fish catch by fisherman who wanted to produce proof of their specimens in the days before cameras. I guess you could say that even way back then to a fisherman your catch is just a fish story unless you can produce a image. All of the Gyotaku prints are unique in that it is impossible to make an exact duplicate even using the same fish. The authentic use of real fish is proven with just one sniff of my rice paper prints. Since I use non-toxic inks, the fish end up on our dinner plates, giving their lives to both art and sustenance.
«Read the rest of this article»
Thursday, August 5th,  5:00pm to  8:00pm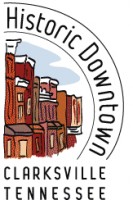 Richard Pugh, an award winning photographer, will open his new show entitled "Captured Light:  Recent Persectives" at the Downtown Artists Co-op.  Richard is a retired Army Dental Officer who has enjoyed photography for many years and in the last three years has won two first place awards, two second place, one third place and two honorable mention awards in the Army Worldwide Digital Photography Contest. 
 His show will consist of color photographs, black and white and several experimental images in 12×16 and 16×20 frames.
«Read the rest of this article»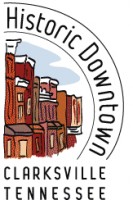 You're invited to join the merchants of Historic Downtown Clarksville for The monthly Art Walk, on November 5th from 5 – 8 p.m.
The December First Thursday Art Walk is bigger than ever this month with exhibits from over 40 artists in 9 different venues, including the Customs House Museum, and the brand new Austin Peay Downtown Art Gallery.
Come spend an delightful evening with many of the best artists in Clarksville-Montgomery County.
Kendall Welsh from ARTIfacts was kind enough to send us this information about December's artistic extravaganza. «Read the rest of this article»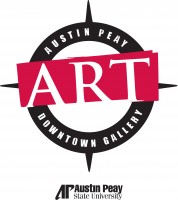 One of the reasons Austin Peay State University opened a gallery in downtown Clarksville was to offer its department of art faculty with an off-campus venue to display their work.
A little less than a month after that space first opened, these professors are doing just that. At 5 p.m. on Dec. 3, the APSU Department of Art Faculty Exhibit opens with a reception to correspond with the First Thursday Art Walk through downtown Clarksville. The show runs through Dec. 31, with the gallery closed Dec. 24-26 for the holidays. «Read the rest of this article»
Nashville – The Frist Center for the Visual Arts, one of Tennessee's pre-eminent art museums, is now exhibiting original prints by Austin Peay State University students and graduates.
Their creations, which will be on display until May 31, are part of a six-month exhibit at the Center. Titled "New Edition: College Printmakers," the exhibition highlights numerous printmaking techniques used by student artists in printmaking programs in colleges and universities throughout middle Tennessee. «Read the rest of this article»