Topic: Historic Downtown Clarksville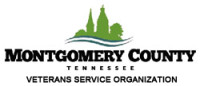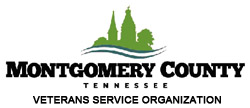 Clarksville, TN – The local community gathered throughout Historic Downtown Clarksville on a chilly Saturday morning to remember our Veterans! The Veterans Day Parade is an annual tradition in our city. This year it was bigger and better than ever.
«Read the rest of this article»


Clarksville, TN – The 3rd Annual Fright on Franklin was held on Saturday October 29th. Several Thousand families packed Historic Downtown Clarksville for Fright on Franklin which provides safe trick-or-treating opportunities for Clarksville residents.
"It's wonderful, this is one of the best things that we do in the city of Clarksville all year round," said Clarksville Mayor Kim McMillan. "There are thousands of children out here having fun, getting candy, in a wonderful atmosphere where it is safe; and I think the parents are liking it too!"
«Read the rest of this article»


Clarksville, TN – Paintings by Internationally known artist Margaret Evangeline are on view in the Customs House Museum's Kimbrough Gallery through October.
Evangeline's work has been featured in Art in America, The New York Times, ArtNews, The New Yorker and many other publications. She has exhibited nationally and internationally in venues such as The Drawing Center, Art in General, Ogden Museum of Southern Art, Palm Beach ICA, the Hafnarborg, Reykjavik and the Taipei Museum in Taiwan among others.
«Read the rest of this article»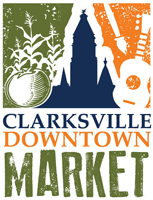 Clarksville, TN – The Clarksville Downtown Market opened last week to a spectacular reception. The market has been getting bigger and bigger every year since it was founded 6 years ago. It is a one-stop shop for produce, baked goods, as well as an incredible selection of arts and crafts.
"We've got 19 new vendors this year," said Matthew Nixon, an event planning specialist, and the Downtown Market Manager for the City of Clarksville's Department of Parks and Recreation when he was asked what's new at the market this year. "We're doing kids crafts every Saturday now. We got four food trucks which were very proud of. So we've got a little bit of new things here and there, and if you look around we have grown a little bit since last year."
«Read the rest of this article»


Clarksville, TN – The Clarksville-Montgomery County Convention & Visitors Bureau (CVB) is engaging in an exciting new Group Tour program that enhances local tourism, while at the same time providing amazing entertainment options for local residents right here at home.
A series of group tours lasting for 4 days each are planned for Memorial Day, the 4th of July, and Labor Day; and are billed as "Heroes, Hometowns and Legends." With the final tour this year being a 3 day event planned for the Christmas season billed as "God, Country, Christmas."
«Read the rest of this article»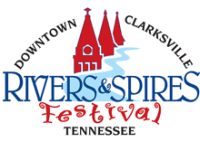 Clarksville, TN – The last day of the 2014 Rivers and Spires Festival continued to be the best in memory. The weather was absolutely flawless, neither too hot nor to cold. There wasn't a cloud in the sky throughout the entire day.
I rushed down to the Festival at 9:00am to catch the annual WJZM 1400 AM Clarksville in Review broadcast from the Festival. This usually is held at the Bill Roberts thunder road automotive tent on Franklin Street just down from the Roxy Regional Theatre. The program was already well underway when I arrived.
«Read the rest of this article»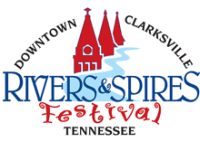 Clarksville, TN – The second day of the Rivers and Spires Festival was without a doubt better than the first! Things officially kicked off around 5:00pm though many people started arriving much earlier. I got there around 4:00pn and the streets were already crowded. As the evening wore on, the streets got fuller and fuller, showing that Clarksvillians were turning out in droves for second day of three-day festival.
"I think things are going great!," said Cal Wray, the Executive Director of the Clarksville-Montgomery County economic development Council. This marks his first Rivers and Spires Festival since taking the position in February. "It's a great crowd, and all of the logistics seem to be going very well from the Convention and Visitors Bureau side as well," he said. "The Festival is a lot of fun. We have some great vendors, some great acts, and so hopefully everyone will have a good time at the Festival tonight and tomorrow!"
«Read the rest of this article»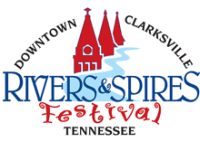 Clarksville, TN – The City of Clarksville is holding the 12th annual Rivers and Spires Festival in Historic Downtown Clarksville Tennessee this weekend. Running Thursday, April 24th through Saturday, April 26th. The Festival promises to be bigger and better than ever!
With the arrival of spring each year Clarksvillians began to look forward to this three-day long musical extravaganza. The Festival will be headlined on Saturday night by ACM and CMA award-nominated country musician Randy Houser. He will perform some of his biggest hits, including "Goodnight Kiss", "How Country Feels", "Boots On" and "Runnin' Outta Moonlight," this will make for a concert you do not want to miss.
«Read the rest of this article»


Clarksville, TN – The Bruner Gallery of the Customs House Museum greets visitors with a series of suspended "straight jackets". Using vintage fabrics, hospital baby blankets, and a wedding dress as the textiles, these jackets date the phases of a woman's life.
Surrounding walls at first glance appear to display whimsical pieces of children's clothes and trinkets housed in floating Petri dishes. The playfulness of objects in Family Ties invites you in but the messages expressed are much deeper, if not much darker.
«Read the rest of this article»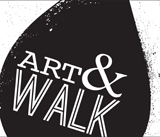 Clarksville, TN – The March Art Walk will be held March 6th from 5:00pm to 8:00pm at the shops and galleries on Public Square, Franklin Street, and Strawberry Alley.
Produced by The Downtown Clarksville Association, First Thursday Art Walk is a free, self-guided tour spanning a 5-block radius that combines visual art, live music, engaging events and more in the heart of Downtown Clarksville. «Read the rest of this article»