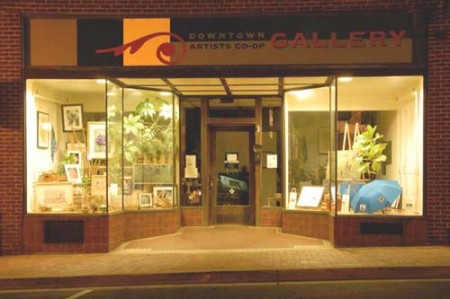 The Downtown Artists Cooperative will host a  group show, "Les Fauves Clarksville",  which will hang in the DAC Gallery, 96 Franklin Street, Historic Downtown Clarksville,  from January 8th-31st.
An opening  reception will be held Thursday  night, January 8th, from  5:00-7:00 p.m.
The fifteen artists showing are: Terri Jordan, Tammy Dohner, Malcolm
Glass, Mitzi Cross, Peggy Bonnington, Gail Meyer, Heidi Hopkins,
Connie Livingston-Dunn, Winnie Bagley, Lynn Stanley, Kathleen Chute,
Martha Yanchyshyn, Eunice Kern,   Betty Liles, and Nada Fuqua.
If you can't make the opening reception, please stop by some other time during the month of January.  Gallery hours are noon to 6:00 p.m. Wednesday through Saturday.