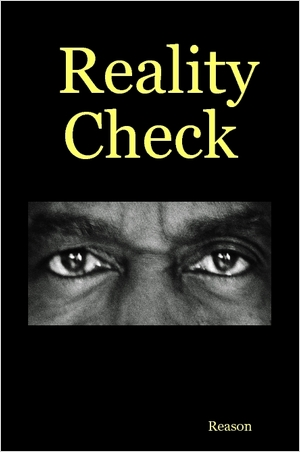 Clarksville, TN – On November 19th, 2011, at the Harbor Café, the Women of Color Book Club honored local author Richard "Reason" Garrett. His 2nd novel titled, "Reality Check" was selected as the November book of the month and during their monthly meeting Richard was invited to participate as the featured author to sign books personally and answer questions about the novel.

The novel centers on the Hollow Point Clicc, a notorious crew from Clarksville, TN. It invites readers on a journey to discover that the "Game" can be played just as hard in small towns. Leaving the over saturated settings of New York, Cali, and ATL; HPC vividly portrays images ranging from the grit and the grime to the glamour and the glory of street life where only what is done for Christ will last.

Donovan, the Casanova of the crew, is street smart, handsome, and in demand by almost every woman he encounters. Can he be tamed or is he destined to remain savage? Roe takes his enforcer position to another level. Hailed as your favorite killer's favorite killer, he makes even the hardest thugs think twice before trying him. In a society where loyalty to the streets and expecting the same in return is merely a hustler's dream, Tavares discovers that only God can truly shelter him from the pain.

"It was refreshing to be able to discuss literature with avid readers who displayed a genuine interest in getting to know me. I found the group to be comprised of brilliant and beautiful women from various backgrounds that were not only passionate about literature, but also giving back to the community" commented author Richard "Reason" Garrett.

The Women of Color Book Club was founded by Robin Oliver in 2002. As part of the club's dedication to literacy all members regularly donate literature to the public library as well as supports various scholarship programs and back to school bashes. The group has evolved from just a book club into a close knit family that celebrates, encourages, and empowers women to pursue their dreams.
Those interested in purchasing a copy of Reality Check may do so online at www.amazon.com or www.liberatedpublishing.com/books.

For those interested in learning more about the Women of Color Book Club call 931.237.5688.



Sections
Arts and Leisure
Topics
author, book club, Books, Clarksville TN, Literature, novels, Reason, Richard "Reason" Garrett, Richard Garrett, robin oliver, women of color book club, writing