Topic: Reason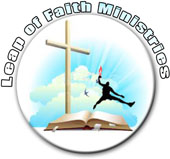 Clarksville, TN – One of the most subtle sins that always entangles us is an attitude of criticism. It causes more unhappiness than all the physical diseases put together. It breaks up marriages, chases children away from home, and splits groups.
People become physically ill because they have been so wounded in their souls by constant fault finding. Some withdraw into mental illness; others commit crimes or turn to alcohol, drugs, and over eating, or become social misfits or chronic failures because they have been told over and over again that everything they do is wrong. «Read the rest of this article»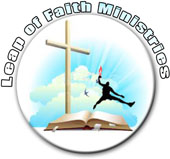 Clarksville, TN – Satan didn't try to force Eve into disobeying God. He simply maneuvered her into thinking about it. He suggested the benefits she should consider.  Eve thought about them and then looked at the forbidden fruit with new interest.  It looked good, but it always looked good. The fruit hadn't changed.  Only Eve's thoughts had changed. Satan strategy worked then and it is still working now.
Evil forces have skillfully gotten us to believe we aren't responsible for our thoughts. Educators and teachers have indirectly taught that man is responsible only for what he does with thoughts that come to him. «Read the rest of this article»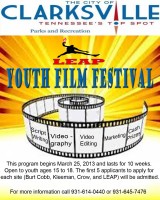 Clarksville, TN – The City of Clarksville's Department of Parks & Recreation along with the LEAP Organization have partnered to host a Youth Film Festival. The goal of the festival is to increase the self-esteem and overall sense of self-worth of the participants through a 10 week Film Production Course.
During the initial 8 weeks, students  will learn Storytelling and Scriptwriting, Videography and Directing,  Editing (Sound and Film), and  Marketing. For the final 2 weeks, each site will develop a short film at least 5 minutes in length to be entered into the festival. «Read the rest of this article»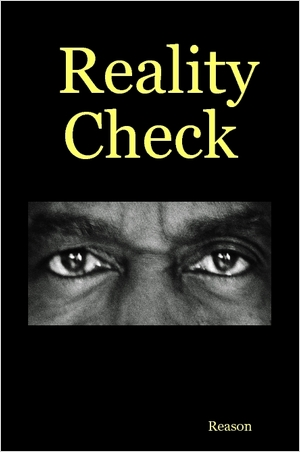 Clarksville, TN – On November 19th, 2011, at the Harbor Café, the Women of Color Book Club honored local author Richard "Reason" Garrett. His 2nd novel titled, "Reality Check" was selected as the November book of the month and during their monthly meeting Richard was invited to participate as the featured author to sign books personally and answer questions about the novel.
The novel centers on the Hollow Point Clicc, a notorious crew from Clarksville, TN. It invites readers on a journey to discover that the "Game" can be played just as hard in small towns. Leaving the over saturated settings of New York, Cali, and ATL; HPC vividly portrays images ranging from the grit and the grime to the glamour and the glory of street life where only what is done for Christ will last.
«Read the rest of this article»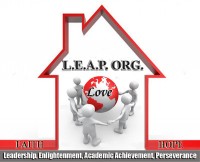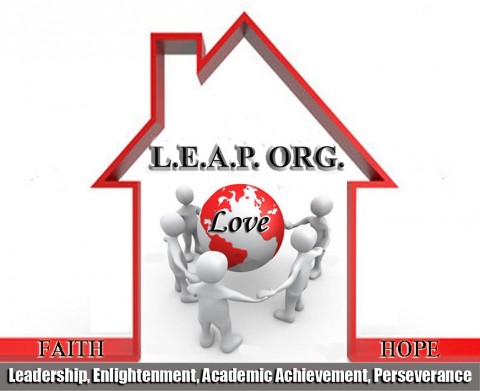 Clarksville, TN – The LEAP Organization is hosting a Skate Night at Magic Wheels  on Thursday, May 19th from 6:00pm to 8:30pm to raise funds so that At-Risk Youth can participate in a Community Wide Youth trip to Washington, D.C.
The purpose of this trip is to provide our youth with an opportunity to journey through our past and see history in the making through an historical and relevant tour of the Capitol.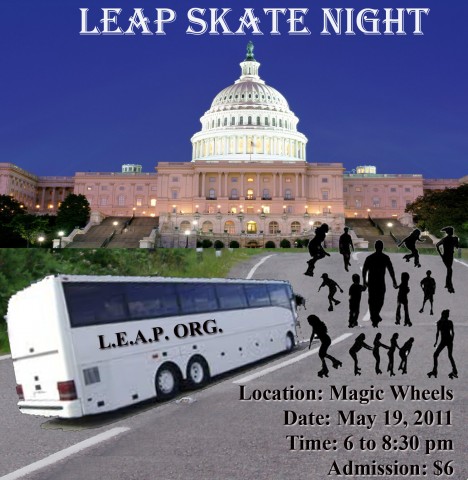 «Read the rest of this article»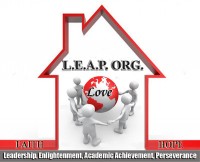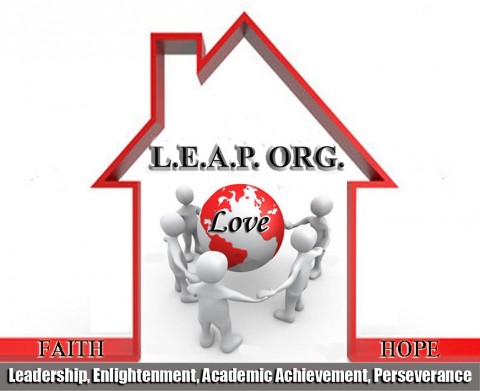 Clarksville, TN – According to a Chinese Proverb if you give a man a fish then you only feed him for a day. However if you teach a man to fish then you are able to feed him for a lifetime. This is the approach that LEAP takes with both its adult and juvenile clients.
"We are here to give members of our community a hand up, not a hand out" commented Leo Millan, owner of Millan Enterprises and Strategic Planner of the L.E.A.P. ORG. Board of Directors.
«Read the rest of this article»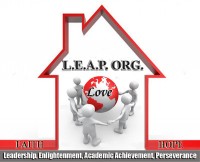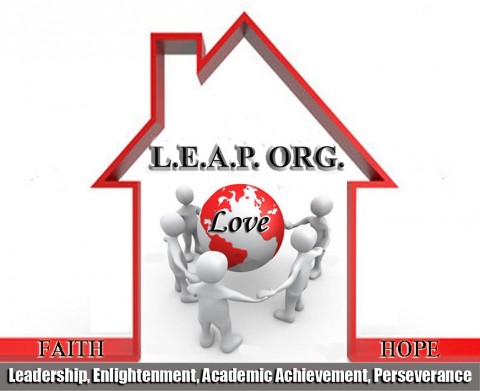 Clarksville, TN – "As important as teaching our youth to be responsible, innovative,  and diligent is; it is equally important to reward them for their efforts to demonstrate a healthy balance" says Richard "Reason" Garrett.
"As adults, most of us are accustomed to working so hard to provide for our families that we often forget about taking time out to enjoy life with our loved ones.
«Read the rest of this article»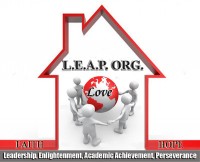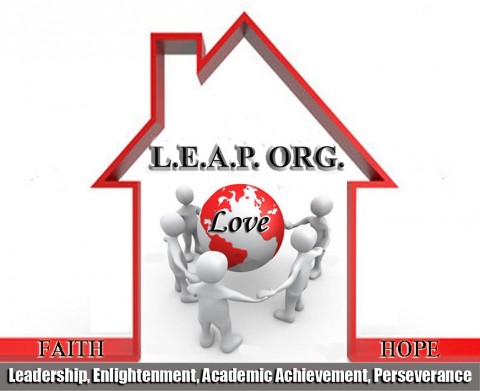 Clarksville, TN – For several years LEAP ORG Founder/CEO, Richard "Reason" Garrett alongside his father Rich Garrett have mowed lawns as a way to put funds back into operating the LEAP Organizations. Due to the growing support from members of the community the father son duo have been able to redirect their efforts.
"It is a blessing to be able to provide our youth with gainful employment while mentoring them at the same time." commented Rich Garrett. "Our youth have a lot of potential, its just without it being channeled in a positive way, it can lead to negative consequences."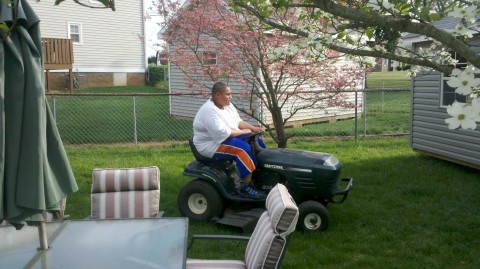 «Read the rest of this article»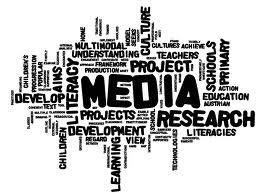 The LEAP Organization is calling all middle & high school students to participate in a media competition. Students will create multimedia products such as posters, videos, games, websites, photo essays, public service announcements, and documentaries that focus on the value of a college education and how to prepare for it.
Students with be able to utilize computer lab and have access to materials & supplies to complete media project every Wednesday from 6 pm to 7 pm at the Emmanuel Family Life Center. «Read the rest of this article»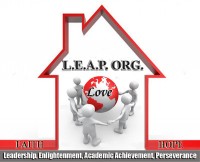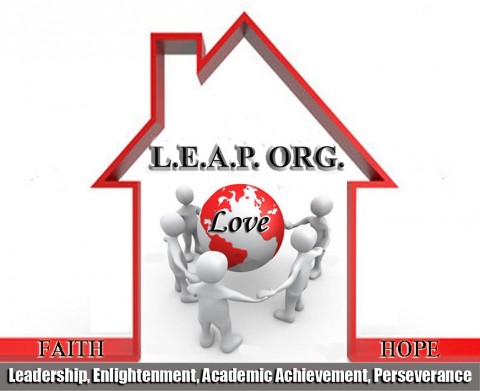 Clarksville, TN – On Wednesday, March 2nd 2011 students from the LEAP Intern program participated in a collegiate Internet trivia based scavenger hunt. "The objective of the exercise was to familiarize students with utilizing the Internet to research college majors, requirements, fun interesting facts about various schools," says, Tamira Cole, President of the LEAP Organization Board of Directors. As an incentive for participating, the group who won the scavenger hunt received two $25.00 gift cards to stores of their choosing. «Read the rest of this article»