Topic: Richard "Reason" Garrett
Letter to the Editor
Written by Richard Reason Garrett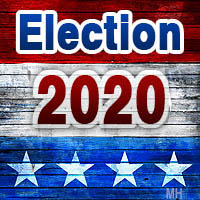 Clarksville, TN – I want to go on record as endorsing Jeff Bryant for the office of Montgomery County Highway Supervisor. Jeff has worked effectively in the Clarksville Street Department for several years.
He brings excellent credentials to this position as a Tennessee State Licensed Professional Engineer. Mr. Bryant is also very knowledgeable about zoning, traffic flow, smart growth, storm water systems, and leveraging technology to analyze potential problems and provide cost effective, long-term solutions.
«Read the rest of this article»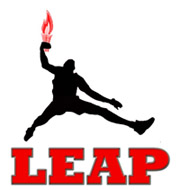 Clarksville, TN – Leap Organization, a leader in providing youth development programs, partnered with Kohl's Department Store and USO Fort Campbell RP6 to build a community garden as a part of Kohl's Operation Go Green Program (http://bit.ly/1XyVoiJ).
More than 25 Veterans worked alongside volunteers from Kohl's and Leap Organization supporters to build five raised beds gardens sized 8 x 4 x 20 to help young adults learn how to grow food year around on Saturday, May 14th, 2016.
«Read the rest of this article»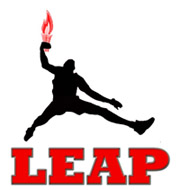 Nashville, TN – UPS collaborates with the LEAP Organization to educate students on job seeking strategies, best practices to retain employment and receive promotions, and the benefits associated with employment opportunities with UPS.
The goal of LEAP's Career Readiness Program is to provide youth ages 16 to 24 with critical job skills to prepare them for entry into the workforce. Members of UPS Human Resources Department educated the students on the UPS mission and history then guided them on a tour on their warehouse facility to explain the various positions within the company.
«Read the rest of this article»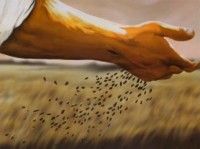 Clarksville, TN – On Tuesday, September 8th, 2015, during the bus ride home from Barkers Mill Elementary school, an older student decided to bully 3rd grader, Jaylen Garrett by punching him repeatedly in his chest.
Instead of retaliating or telling the bus driver, Jaylen used it as an opportunity to ask the kid if he knew Jesus. The kid replied that he had heard of Jesus, but didn't know much about him.
«Read the rest of this article»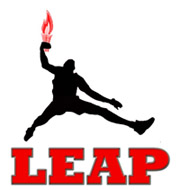 Clarksville, TN – New York City was the destination for the LEAP Organization's 5th Annual Education Excursion. Youth from Clarksville along with chaperones and community members embarked on a four day journey to New York to educate LEAP youth by exposing them to other cities, their cultural differences and historical landmarks.
Places that were visited included the 911 Tribute Center and Memorial Center, Rockefeller Center/Top of the Rock, Empire State Building, Statue of Liberty, Luna Park Coney Island, Madison Square Garden, and Madame Tussauds Celebrity Wax Museum in addition to several museums and sight-seeing cruises.
«Read the rest of this article»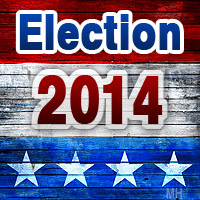 Clarksville, TN – As it is with most political elections, sooner or later a candidate tries to defeat an opponent by using the opponent's past to tarnish his/her credibility. Because I believe in putting all cards on the table and because I want the community to know who I am as a person, I would like to share with you how I became the person I am today.
Like most of us, I had to go through tough times, challenges, and deal with the consequences of poor decisions I made in the past. But I believe that God allowed these things to happen to help me become a better person and be able to help others that would cross my path in the future. So, having said that, here is my story:
«Read the rest of this article»
Keller Williams Realty part of community service initiative across the globe
Clarksville, TN – Keller Williams associates may be taking the day off on Thursday, May 8th, 2014, but it will hardly be a day of rest. Associates with Keller Williams Realty have chosen to "Give Where They Live" as part of RED Day, the company's annual day of service, dedicated to renewing, energizing, and donating to their local communities..
As part of the RED Day effort, Keller Williams Realty has chosen to spend the day with the L.E.A.P Foundation at 1860 Wilma Rudolph Blvd and Clarksville Christian School at 505 Highway 76.  The L.E.A.P Organization is a 501(c)(3) nonprofit that provides mentoring, tutoring, case management, counseling, career development, and community service learning opportunities for youth. L.E.A.P, which stands for Leadership, Enlightenment, Academic Achievement, and Perseverance, also teaches its members about Outreach, Responsibility, and Growth. «Read the rest of this article»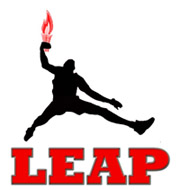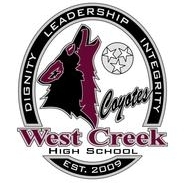 Clarksville, TN – March 15th marked the March Madness Charity 3 on 3 Basketball Tournament at West Creek High School hosted by the LEAP Organization and West Creek High School (WCHS) Lady Coyotes.
The full day of exciting hardwood action was both recreational and competitive as the team's battled on the court for trophies, prizes, and bragging rights.
«Read the rest of this article»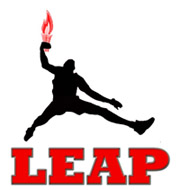 Clarksville, TN – LEAP cordially invites the community to join them for a Charity 3 on 3 Basketball Tournament on March 15th, 2014 from 10:00am to 4:00pm at West Creek High School located at 1210 West Creek Coyote Trail.
This full day of exciting hardwood action is both recreational and competitive as team's battle on the court for trophies, prizes, and bragging rights.
The real drive at the Charity Tournament is not the basketball itself, but rather to help LEAP serve the needs of children who are living in our community.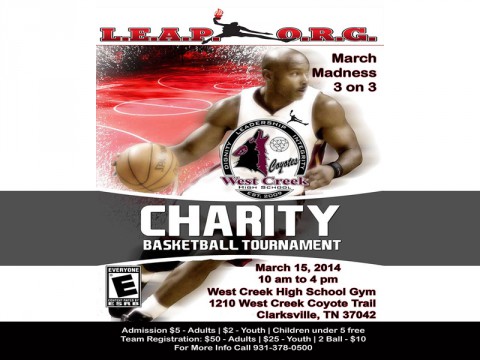 «Read the rest of this article»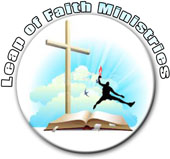 Clarksville, TN – "The joy of the Lord is your strength" (Nehemiah 8:10 NKJV) No wonder Jesus desired so strongly that His disciples understand that He had come, not just to buy their salvation through the cross, but also to provide them with His joy. Jesus told His disciples.
"You haven't done this before. Ask, using my name, and you will receive, and you will have abundant joy." (John 16:24 Living)
The joy of the Lord is ours for the asking. Jesus prayed for us. "But now I come to You, and these things I speak in the world, that they may have My joy fulfilled in themselves." (John 17:13 NKJV) «Read the rest of this article»