By Terri Moon Cronk, American Forces Press Service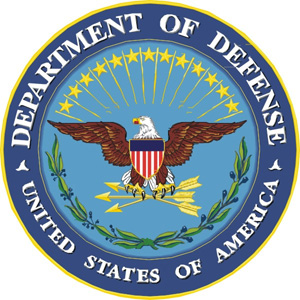 Washington, D.C. – Life through the eyes of military children through their paintings, drawings and writings was on public display at the Education Department here today to celebrate the Month of the Military Child. Since 1983, the Defense Department has officially recognized military children for the support they provide to their families, and the military now has 1.8 million children in the services.
The exhibit reflects the works of military children — nearly 50 in all — from elementary to high school. On the back of each work of art, the children wrote what motivated them to produce their particular work, said Cindy Simerly, marketing chief for the Military Child Education Coalition and a military spouse.
The result of a partnership of the U.S. Department of Education, the Military Child Education Coalition and the Student 2 Student Initiative, the exhibit also will travel to the home of Vice President Joe Biden as part of Joining Forces, an effort to garner public support for service members, veterans and their families spearheaded by First Lady Michelle Obama and the vice president's wife, Dr. Jill Biden.
From there, the exhibit is expected to be on display April 9 at the Department of Defense Education Activity's headquarters at the Mark Center in Alexandria, Va.
For those who are unable to visit the exhibit, a digitalized version of the military children's work, titled, "Art from the Heart," is on the Military Child Education Coalition's website.
"The exhibit is a powerful medium for military children to express their experiences over a decade of war, and to show their sacrifices," Simerly said. "It's a way for the children to express themselves in a way that they might not be able to do in words."
Related Sites
Military Child Education Coalition
Department of Defense Education Activity
Special Report: Month of the Military Child
Photo Gallery
Sections
News
Topics
Armed Forces Press Service, art, Art from the Heart, Cindy Simerly, Department of Defense Education Activity, Joe Biden, Lauren Sink, Mark Center, Military Child Education Coalition, Military Children, Month of the Military Child, Student 2 Student Initiative, Terri Moon Cronk, U.S Department of Education, U.S. Department of Defense, writing