Topic: Joe Biden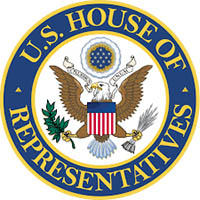 Washington, D.C. – Today, Tuesday, January 12th, 2020, U.S. Representative Mark Green released the following statement:
"Our country just witnessed an unthinkable act of violence against our Capitol, and I'm grateful law enforcement continues to bring those who committed the crime to justice. Now is the time for this country to come together.
Unity can only be achieved by focusing on where we find common ground instead of drawing new battle lines. Sadly, the efforts to impeach a President with only a week remaining in his term will only tear us further apart.
«Read the rest of this article»
"That they would bend their conscience and character to please one man, Donald Trump, is un-American…"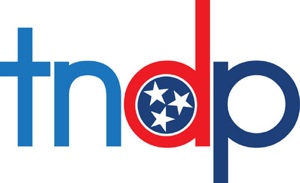 Nashville, TN – Tennessee Democratic Party (TNDP) Chair Mary Mancini released the following statement addressing Senators Marsha Blackburn and Bill Hagerty decision to vote to oppose certifying the results of the 2020 election:
"Joe Biden and Kamala Harris won the election. As of today, Donald Trump has lost 60 out of 61 lawsuits contesting the results, and countless state election officials – both Republican and Democrat – have demonstrated the integrity of the November election."
«Read the rest of this article»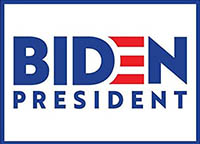 Wilmington, DE – President-elect Joe Biden and his wife Dr. Jill Biden released a Christmas message on Friday morning December 25th, 2020.
The video calls for viewers to do what they can to support one another during what has been a very difficult year.
"Merry Christmas, happy holidays. Jill and I wish you and your family joy, health, and happiness this season", Joe Biden said.
«Read the rest of this article»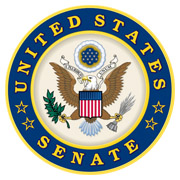 Nashville, TN – United States Senator Lamar Alexander (R-Tenn.) today, Friday, November 20th, 2020 released the following statement:
"If there is any chance whatsoever that Joe Biden will be the next president, and it looks like he has a very good chance, the Trump Administration should provide the Biden team with all transition materials, resources, and meetings necessary to ensure a smooth transition so that both sides are ready on day one. That especially should be true, for example, on vaccine distribution.
«Read the rest of this article»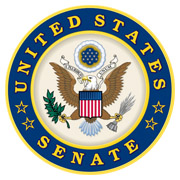 Washington, D.C. – At today's Senate Commerce Committee hearing, Senator Marsha Blackburn (R-Tenn.) pushed Big Tech CEOs Mark Zuckerberg of Facebook, Jack Dorsey of Twitter and Sundar Pichai of Google to provide more transparency to their content moderation practices.
"There is a pattern of subjective manipulation of the information that is available to people from your platforms. What has driven additional attention to this is the fact that more of a family's functional life is now being conducted online. Because of this, more people are realizing that you are picking winners and losers," said Senator Blackburn at the hearing.
«Read the rest of this article»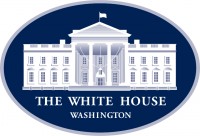 Ripon, WI – VICE PRESIDENT MIKE PENCE: Well, hello, Wisconsin! (Applause.) Thank you for that warm welcome. To Congressman Glenn Grothman, Congressman Bryan Steil, to state senators, members of the state legislature, honored guests, my fellow Americans: It is good to be here in Ripon, Wisconsin, the birthplace of the Republican Party. (Applause.) And it is great to be back in the Badger State with so many great Americans. (Applause.)
I thank you all for being here today. But allow me to begin by bringing greetings from another great fan of the Badger State. He's a man who loves the state of Wisconsin, he's been fighting to keep the promises that he made to the people of this state every day for the last three and a half years, and he was in this state just not too long ago. So allow me to bring greetings from the 45th President of the United States of America, President Donald Trump. (Applause.)
«Read the rest of this article»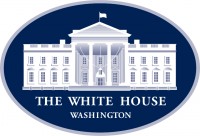 Malvern, PA – VICE PRESIDENT MIKE PENCE: Well, Gene, thank you. And I want to thank the Pennsylvania Chamber of Business and Industry for bringing together so many great business leaders.
It's wonderful to be back in Pennsylvania at a time when we are opening up America again and opening up America's schools very soon. So, thank you all for coming. I'm looking forward to hearing your reports on the progress you're making.
«Read the rest of this article»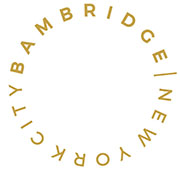 New York – Former Vice President Joe Biden, the presumptive Democratic nominee for president, plans to issue the biggest tax increase in years for small businesses report Bambridge Accountants New York.
The effect would be to hinder entrepreneurship and reduce the funds available for business growth.
Alistair Bambridge, partner at Bambridge Accountants New York, asks: "Is this really what is needed as the economy tries to recover? When we should be encouraging corporations to add to the workforce and drive the economy, these tax plans reduce the ability and incentives for businesses to invest and expand."
«Read the rest of this article»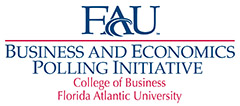 Boca Raton, FL – Presumptive Democratic nominee Joe Biden has pushed ahead of U.S. President Donald Trump in Florida, but Trump still is favored to win re-election, according to a statewide survey of registered Florida voters by the Florida Atlantic University Business and Economics Polling Initiative (FAU BEPI).
Biden polled at 53 percent to Trump's 47 percent, a reversal from the March survey, when Trump narrowly led Biden.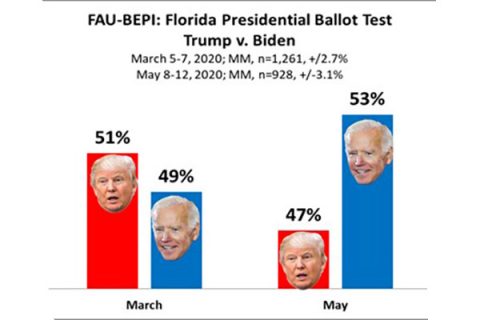 «Read the rest of this article»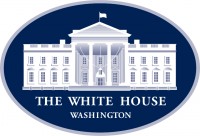 Washington, D.C. – PRESIDENT DONALD TRUMP: Well, thank you very much. Please.
This afternoon, I'll sign a proclamation declaring the month of May to be Older Americans Month. I don't know if I'm in that category. I have a feeling I am. But I feel good. And our country is making a lot of progress, Alex — I want to tell you that. Making a lot of progress.
As we honor the incredible contributions of our nation's seniors, we are here today to discuss the unprecedented steps we that we're taking to protect them from the virus.
«Read the rest of this article»