Topic: Jobs

Nashville, TN – The Tennessee Department of Tourist Development (TDTD) and HospitalityTN are joining forces to attract workers to the state's thriving leisure and hospitality industry.
The new "Come Work, Come Play" campaign launched today and urges prospective employees to consider hospitality jobs for their flexible hours, career advancement opportunities, and strong sense of community.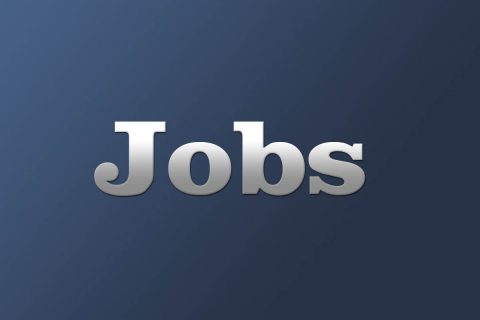 «Read the rest of this article»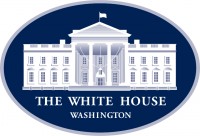 Washington, D.C. – PRESIDENT JOE BIDEN: Hello, folks. Good morning. Today, we received great news for our economy and our recovery, and for the American people.
This morning, we learned that, in May, our economy created 559,000 new jobs, the unemployment rate fell to 5.8 percent, and wages went up for American workers. That means we have now created over 2 million jobs in total since I took office — more jobs than have ever been created in the first four months of any presidency in modern history, triple the rate of my predecessor, eight times the rate of President Reagan.
«Read the rest of this article»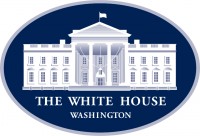 Washington, D.C. – Even after the COVID-19 Coronavirus pandemic, tens of millions of Americans will struggle to access affordable, safe, energy efficient, and resilient housing.
Across the country, 11 million families pay more than half their income on rent, 3 million families with children under six reside in homes with lead paint, thousands of working families are displaced every year as a result of extreme weather fueled by climate change, and millions of families cannot afford to purchase their own homes.
«Read the rest of this article»
Written by Marsha Blackburn
United States Senator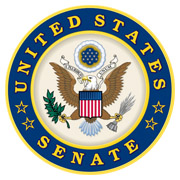 Washington, D.C. – We've all seen it. Two words written in bright red letters, posted at the front of nearly every hardware store, grocer, or boutique in town: "HELP WANTED." While some in the White House want to pass off the current labor shortage as an anomaly, Tennesseans know better. We are in the midst of a labor crisis.
April's jobs report revealed that the forces driving our economy are coming to a screeching halt. Job growth expectations fell drastically short, and unemployment rates climbed above six percent.
«Read the rest of this article»

Nashville, TN – Tennessee's statewide unemployment rate for April 2021 decreased by double digits when compared to data from the previous year. In April 2020, the state's jobless rate reached a record high during the economic disruption caused by the COVID-19 Coronavirus pandemic.
«Read the rest of this article»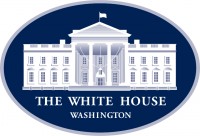 Washington, D.C. – PRESIDENT JOE BIDEN: Good afternoon. It's exactly 12:00. I want to — I want to put today's jobs report in perspective. And — look, when we came to office, we knew we were facing a once-in-a-century pandemic and a once-in-a-generation economic crisis. And we knew this wouldn't be a sprint; it would be a marathon.
Quite frankly, we are moving more rapidly than I thought we would. This morning, we learned that our economy created 266,000 jobs in April. It hadn't been adjusted again yet, but that's what it says: 266.
«Read the rest of this article»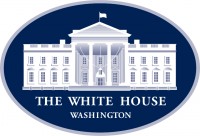 Washington, D.C. – President Joe Biden.
Madame Speaker.
Madame Vice President.
No president has ever said those words from this podium, and it's about time.
The First Lady. The Second Gentleman. Mr. Chief Justice. Members of the United States Congress and the Cabinet – and distinguished guests.
My fellow Americans.
While the setting tonight is familiar, this gathering is very different – a reminder of the extraordinary times we are in.
«Read the rest of this article»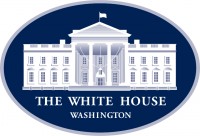 Washington, D.C. – As America works to recover from the devastating challenges of a deadly pandemic, an economic crisis, and a reckoning on race that reveals deep disparities, we need to summon a new wave of worker power to create an economy that works for everyone.
We owe it not only to those who have put in a lifetime of work but to the next generation of workers who have only known an America of rising inequality and shrinking opportunity.
«Read the rest of this article»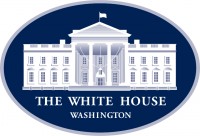 Washington, D.C. – Today, Thursday, April 21st, 2021, President Joe Biden will announce a new target for the United States to achieve a 50-52 percent reduction from 2005 levels in economy-wide net greenhouse gas pollution in 2030 – building on progress to date and by positioning American workers and industry to tackle the climate crisis.
The announcement – made during the Leaders Summit on Climate that President Biden is holding to challenge the world on increased ambition in combatting climate change – is part of the President's focus on building back better in a way that will create millions of good-paying, union jobs, ensure economic competitiveness, advance environmental justice, and improve the health and security of communities across America.
«Read the rest of this article»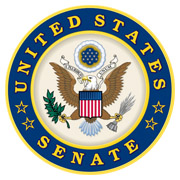 Washington, D.C. – U.S. Senator Marsha Blackburn (R-Tenn.) joined Senators Maggie Hassan (D-N.H.) and Thom Tillis (R-N.C.), who are fellow members of the Senate Veterans' Affairs Committee, to introduce a bipartisan resolution honoring Veterans Service Organizations (VSOs) for their work supporting veterans amid the COVID-19 Coronavirus pandemic.
The resolution discusses the immense challenges that veterans have faced during the pandemic, including the loss of more than 10,000 veterans to COVID-19 Coronavirus, as well as more than one million veterans losing their jobs.
«Read the rest of this article»