Topic: Bill Harrison

Montgomery County, TN – The latest organization to become Green Certified through the Clarksville-Montgomery County Green Certification Program is the Montgomery County Facilities Development Office, located at 350 Pageant Lane.
A Green Ribbon Cutting Ceremony was held on Monday, June 18th to celebrate their successful initiatives and completion of the program.
«Read the rest of this article»
Clarksville, TN – Across Tennessee yesterday, the  voters went to the polls to elect their representatives to variety of Federal, State, and Local offices. In Montgomery County voters cast ballots for the Tennessee Governor, Two congressional seats, three Tennessee House seats,  the Clarksville City Mayor, and half of the city council seats.
In the Federal and Tennessee Governor's Race, Republicans overwhelmingly won in Montgomery County; and across the state. Tennessee will likely be moving to to a deeper shade of red, as the strong Republican majority will control the upcoming redistricting process.
«Read the rest of this article»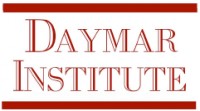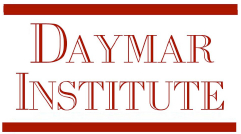 Clarksville, TN – Daymar Institute has partnered with Trane, Ad One Advertising and Little Caesar's Pizza to bring a fun alternative to your Saturday night – PlayDate Clarksville!  Adults 18 and over are invited to come out and play the games everyone loved as kids.
Games will include interactive trivia with Joe Woztkiewicz, chess with the Clarksville Chess Club, Twister, Texas Hold'em, Spades and many more! Tell all your friends! It's Game Night at Daymar Institute, Saturday November 6th from 7:00pm to 11:00pm.  «Read the rest of this article»
The Clarksville-Montgomery County "League Of Voter Empowerment" (L.O.V.E.) is a voters club comprised of a group of local residents who meet monthly to discuss politics and the current state of governmental affairs.
This group of people, who are all active in the community in a variety of ways, formed to discuss issues that affect our community and possible solutions that might benefit the community as a whole. «Read the rest of this article»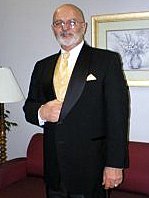 Bill Harrison is kicking off his campaign for Clarksville City Council in Ward 7 today. He will be at Mag's Coffee between 9:00am and 12:00pm. Come down and meet the candidate. There will be a fishbowl for campaign contributions and any and all are accepted with sincerest gratitude since we are "boot strap financed campaign". He is facing off against incumbent Geno Grubbs.
Editor's note: This is a news release from a political campaign, and our publication does not constitute an endorsement or political advertisement for the campaign. Any candidate for public office is welcome to submit campaign releases to . These are published as our schedule allows.