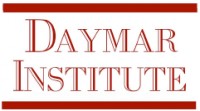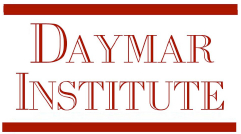 Clarksville, TN – Daymar Institute has partnered with Trane, Ad One Advertising and Little Caesar's Pizza to bring a fun alternative to your Saturday night – PlayDate Clarksville!  Adults 18 and over are invited to come out and play the games everyone loved as kids.
Games will include interactive trivia with Joe Woztkiewicz, chess with the Clarksville Chess Club, Twister, Texas Hold'em, Spades and many more! Tell all your friends! It's Game Night at Daymar Institute, Saturday November 6th from 7:00pm to 11:00pm. 
All guests will play games, win tickets and use those tickets to bid on silent auction items donated to the event by the following sponsors: Olive Garden, Kroger, Venus Nail Spa, Eden Day Spa, Kateringtokids, Campbellyardsales.com, Partylite, Clarksville Athletic Club, Starbucks, Eden Day Spa, O'Charleys, Red Lobster, Chili's, Rafferty's, Beach Oil Company, Riverview Inn, Dairy Queen, Curves, Cutsinger Carpet & Upholstery, Torreros, Bill Harrison, iloveclarksville.blogspot.com, Something Sterling, Flashback Photography, Sportclips and Cheesburger Charley's.
 
Tickets for this event cost $10.00, which also includes a free PlayDate Clarksville t-shirt. All proceeds will benefit the Crisis 211 Hotline. Crisis 211 offers information on a broad range of services, including financial assistance, food banks, housing, health resources, elderly care, financial literacy, and job training programs at no cost. Learn more about Crisis211 at their website www.crisis211.org. 
Daymar Institute is located at 1860 Wilma Rudolph Blvd. Clarksville, TN 37040. For more information please call Yasmine Carrion, at 931-552-7600.
Sections
Events
Topics
Ad One Advertising, Beach Oil Company, Bill Harrison, Cheesburger Charley's, Clarksville Chess Club, Curves, Cutsinger Carpet & Upholstery, Dairy Queen, Daymar Institute, Eden Day Spa, Flashback Photography, Joe Woztkiewicz, Kateringtokids, Kroger, Little Caesar's Pizza, Olive Garden, PlayDate Clarksville, Rafferty's, Riverview Inn, Something Sterling, spades, Sprtclips, Texas Hold'em, Torreros, Trane, Venus Nail Spa, Yasmine Carrion