Topic: Blake Jenkines
Hampton, VA – Former Kenwood High School basketball star Blake Jenkines is living the dream of any college athlete by going to the NCAA Basketball Tournament. She and her Hampton University Lady Pirates, champions of the Mid-Eastern Athletic Conference, will be a #15 seed playing #2 seed Duke University, Sunday in Cameron Indoor Stadium at 12:05pm ET.
The game will be televised live on ESPN2.
The Lady Pirates (28-5) are the No. 15 seed in the Norfolk Region, while the Atlantic Coast Conference champion Blue Devils (30-2) are the No. 2 seed.
"It wasn't what we wanted, but it's what we got," Hampton head coach David Six said. "I think we're better than a 15 seed." «Read the rest of this article»
Clarksville, TN – Every city is known for something and its fair to say Clarksville is know for many things. Tobacco, Wilma Rudolph, Fort Campbell, Harry Galbreath, the 1999 Tornado, Mason Rudolph and Austin Peay (the governor and the university), are just a few.
Clarksville's nicknames have ranged from: The Queen City, Queen of the Cumberland, Gateway to the New South to the current Tennessee's Top Spot.
«Read the rest of this article»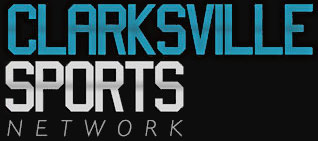 Clarksville, TN – Second-seeded Rossview beat No. 6 Kenwood 50-34 in a girls District 10-AAA Tournament semifinal game Saturday at Northeast High.
The Lady Hawks move onto the 10-AAA Championship game where they will play top-seeded Clarksville High, the state's third ranked team, at 7:30pm. Monday at Northeast High.
«Read the rest of this article»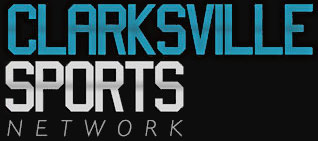 Clarksville, TN – No. 3 Clarksville High School and Rossview High School earned District 10-AAA victories Tuesday night.
Clarksville High (27-0, 14-0 District 10-AAA) rolled over Henry County High School 71-28 in Paris, TN. «Read the rest of this article»
Written by Florine Hurdle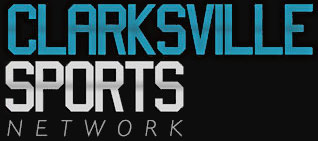 Clarksville, TN – The Kenwood High Lady Knights' offense did the dominating Friday night in their 61-40 win over the Northeast High Lady Eagles at Kenwood Gym.
Kenwood High (8-8, 7-5 10-AAA) was led by Blake Jenkines with her 28 points followed by her teammates Alanja Thomas with 16 points and Jasmine Johnson with 14 points.
Jenkines was hounded by combinations of defenses from a 2-3 zone to man-to-man as Kenwood's main offensive threat. With those different looks, Coach Andrew Johnson decided to keep Jenkines in the whole game. Coach Andrew Johnson says, "Honestly, she knows she can get a break at any time, but I want to prepare her for the next level."
«Read the rest of this article»