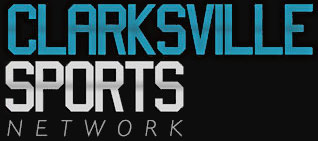 Clarksville, TN – Second-seeded Rossview beat No. 6 Kenwood 50-34 in a girls District 10-AAA Tournament semifinal game Saturday at Northeast High.
The Lady Hawks move onto the 10-AAA Championship game where they will play top-seeded Clarksville High, the state's third ranked team, at 7:30pm. Monday at Northeast High.
Rossview (25-5) was led by Janie White's 20 points and Dayisha Skelton's 10 points.
Kenwood was led by Blake Jenkines 15 points.
Box Score
Rossview 50, Kenwood 34
| Box Score | 1 | 2 | 3 | 4 | FINAL |
| --- | --- | --- | --- | --- | --- |
| Kenwood | 8 | 6 | 9 | 13 | — 34 |
| Rossview | 11 | 10 | 13 | 16 | — 50 |
Rossview 50
| Player | Points | FGs | 3pts | FTs |
| --- | --- | --- | --- | --- |
| 10 Brandy Claybrooks | 5 | 0 | 1 | 0 |
| 5 Ashley Powers | 5 | 0 | 1 | 0 |
| 11 Dayisha Skelton | 10 | 0 | 0 | 0 |
| 45 Jasmine Taylor | 1 | 0 | 0 | 0 |
| 14 Janie White | 20 | 0 | 1 | 0 |
| 12 Kylie White | 9 | 0 | 0 | 0 |
Kenwood 34
| Player | Points | FGs | 3pts | FTs |
| --- | --- | --- | --- | --- |
| 12 Samone James | 8 | 0 | 0 | 0 |
| 10 Blake Jenkines | 13 | 0 | 0 | 0 |
| 4 Jasmine Johnson | 6 | 0 | 0 | 0 |
| 21 Analiese Osborne | 2 | 0 | 0 | 0 |
| 2 Katie Robards | 2 | 0 | 0 | 0 |
| 5 Alonja Thomas | 3 | 0 | 0 | 0 |