Topic: Blayne Clements

Clarksville, TN – For many Americans, the recent COVID-19 Coronavirus pandemic has turned every weekday into "Bring Your Child to Work Day." Zoom business meetings are regularly interrupted by off-screen laughs or screams for a missing toy, and laptop keyboards have become sticky with spilled juice and doughnut icing.
«Read the rest of this article»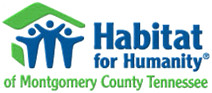 Clarksville, TN – Habitat for Humanity of Montgomery County Tennessee (HFHMCTN) has elected three new members to the affiliate's Board of Directors.
Joining the board are Juanita Charles, Barb Petrik, and Blayne Clements.
«Read the rest of this article»


Clarksville, TN – The City of Clarksville Department of Parks and Recreation held the second annual rally on the Cumberland on Saturday. This canoe and kayak event is a five-mile course which starts at the Clarksville Conservation Club boat dock and ends at Freedom Point in Liberty Park.
"It's a beautiful day! We're very happy with the turnout this year," said Melissa Adkins, the program superintendent for the Clarksville Department of Parks and Recreation. "We have 33 boats with a total of 39 participants who are taking part in the second annual Rally on the Cumberland."
«Read the rest of this article»
I wrote this in July but never posted it…hence the "lost" article.

On the Monday of this last July 4th weekend, I was driving back from visiting my brothers family. I passed the time listening to the satellite radio, particularly both Left and Right political talk channels.
The talk shows on the liberal channels were very similar to the talk shows on the conservative channels. They were talking about the same topics, they had the same sponsors, the same sound bytes, the same timed commercial breaks, the same news at the top and bottom of the hour…for the entire seven hours. I couldn't take it that long, but I did listen long enough to make some observations. «Read the rest of this article»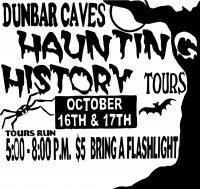 Once again Haunting History was a great success. Haunting History just finished its tenth year of performing skits inside the cave and bringing the public in to see them. The dreariness of Friday's weather did not stop 205 people from coming to go into the cave. Saturday brought 341 people. We had the event earlier in the month than usual because studies by APSU show that the Dunbar Cave bats begin their hibernation right on/around October 31. Two weeks earlier is a safer time to be making noise in the cave.
The Roxy Regional School of the Arts gave us 11 actors to do our three skits in the cave with Brendan Cataldo as their director. The Roxy Theatre also gave us a delightful gatekeeper.
«Read the rest of this article»