Topic: CAMTAN
In the current economy, many charities are facing bleak prospects for the coming year. End-of-year donations serve a dual function: boosting the bottom lines of non-profits dedicated to assisting people or meeting specific community needs, and giving donors the opportunity to make tax-deductible contributions that can be applied to their 2008 taxes. Over the next week, we will profile a number of community agencies and organizations who can benefit from your generosity.

CAMTAN is the local organization assisting individuals affected by the HIV pandemic within our own demographic. an IRS certified local 501 (C) 3 non-profit in need of community support.
As 2008 comes to a close, consider making a tax-deductible donation to this Clarksville-based non-profit. Started by a small collective of local ministerial leaders and lay people, the Clarksville Area Ministers Technical Assistance Network (CAMTAN) seeks to provide assistance, support and education to persons affected by the HIV/AIDS pandemic and the greater community. «Read the rest of this article»
The Mount Olive Historic Cemetery Preservation Society, along with several other civic groups, marked "Make a Difference" Day with a celebration fair at the Brandon Hill Community Youth Garden. During the spring and summer, local youth were engaged in creating, planting, tending and harvesting a bountiful crop grown by their hands. Saturday was the culmination of recognition for their efforts. The harvest celebration meal consisted of the bounty of their garden, and it was plentiful.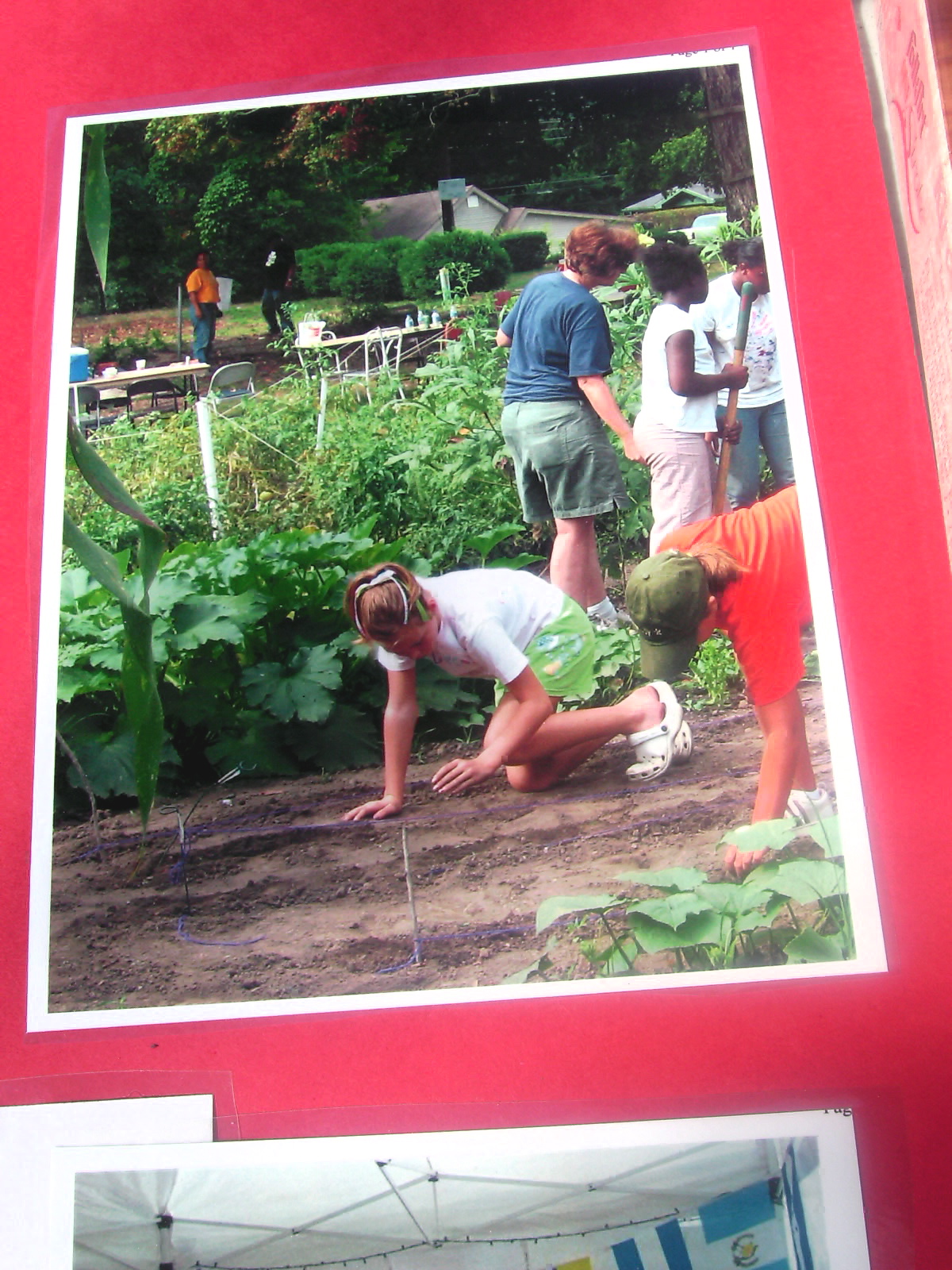 The Youth Victory Garden is located in the Brandon Hill Community of the city, bound by Franklin, Commerce, Cedar and Duncan(?) Streets. The land consists of lots that were either donated or brought out right for this project. The young volunteers, C-MCSS students from diverse backgrounds, labored to clear the ground and prepare it for its new purpose — growing a vegetable crop to be harvested for the October celebration. Adult volunteers supervised and assisted the young people as they gained firsthand experience in what many of their forebears had done decades before and came to know an appreciation for an agrarian work ethic. The garden included corn, turnip, mustard and collard greens, spinach, tomatoes, green beans, yellow squash and even a small flower bed. «Read the rest of this article»
CDC Media Facts: "A Heightened National Response"

HIV remains a persistent and pervasive threat to the health, well-being, and human potential of many African American communities. As the impact of the epidemic among African Americans has grown, the Centers for Disease Control and Prevention (CDC), state and local public health agencies, and African American communities have stepped up efforts to address the crisis.
While we have seen important signs of progress in reducing risk in many African American populations, the impact remains severe. Today, a heightened national response is urgently needed to build on progress to date and meet the serious challenges that remain.
HIV and AIDS: A Health Crisis for African Americans – African Americans are severely and disproportionately affected by HIV. While blacks represent approximately 13 percent of the U.S. population, they account for approximately half of the more than one million Americans currently estimated to be living with HIV, and have represented 40 percent of all deaths among people with AIDS in the U.S. to date. «Read the rest of this article»
Local health disparity prevention, education and assistance outreach seeks community support. Musical performances offer spiritual inspiration and financial opportunity to combat health disparities, including the HIV/AIDS pandemic.
Saturday, August 23 will see the Summer Health Disparity Gospel Benefit Musical for CAMTAN, at 7 PM. CAMTAN, the Clarksville Area Ministerial Technical Assistance Network, was founded to combat the HIV/AIDS pandemic in a seven county area. It has expanded to include additional health disparities that negatively impact health among lower socio-economic groups. It is a non-government funded, faith-based, non-profit organization seeking to positively impact our community's most vulnerable residents. All of its outreach is paid for with private pledges and donations and some grants funding. «Read the rest of this article»
Local ministry effort confronts HIV/AIDS pandemic. Offers general health advisories and assistance to those suffering from the disease.
Five years ago, a meeting of local area ministers resulted in the founding of the Clarksville Area Ministers Technical Assistance Network, CAMTAN. A non-profit group organized to provide mental, physical, and spiritual assistance to those confronting an HIV/AIDS infection. CAMTAN also seeks to provide capacity building faith-based responses to HIV/AIDS. The organization furthers seeks to combat this disease with a prevention education outreach campaign as well.
Dispelling the vast amount of misinformation and simply false data about this disease that is circulating within the community takes a considerable amount their time. CAMTAN's client service area includes the city of Clarksville; Montgomery, Robertson, Chetham, Dickson, Stewart, Houston and Humphreys Counties. Clarksville is the central operation base.
«Read the rest of this article»
Local community group commemorates the Emancipation of Tennessee Slaves with song, prayer, folk dancing, political awareness and fun.
On Saturday, Fairgrounds Park was the site of Progressive Citizens Advocates' 6th Annual African Street Festival. The event commemorates the emancipation of Tennessee slaves during the Civil War. That historical context is the motivating background of this colorful family-centered community celebration. While an appreciation of the historical perspective of the one-day festival is crucial to its organizers, the festival itself offers far more than a review of a bitter time period of American history.
From its originating start on the campus of APSU, the festival has grown and evolved to include participants from a diverse cultural background. The festival provides an opportunity for reflection on contributions made by African Americans, the history of the Motherland Africa and its early rulers and leaders and the ongoing struggle of African Americans and other minorities as they strive to achieve the American ideal. Performers have ranged from a showcase of local rappers and R&B artists to Polynesian Firewalk Dancers to this year's Ballet Folklorico Viva Panama, the art of the diverse elements of the Clarksville and Montgomery County community has always played an important role in the festival celebration.
«Read the rest of this article»