Topic: Child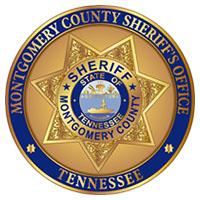 Clarksville, TN – Montgomery County Sheriff's Office (MCSO) investigators have taken a man into custody for vehicle theft and kidnapping.
The incident occurred on Wednesday, October 21st, 2020 around 7:00pm at the Dollar General in the 1300 block of Dover Road.
A 2007 Dodge Nitro, with a sleeping child inside, was stolen from the parking lot of the Dollar General while the owner was in the store picking up a few items. Deputies were dispatched to search the area and located the vehicle in the 1000 block of Ross Lane. The child was located unharmed in the vehicle.
«Read the rest of this article»

Clarksville, TN – Clarksville Police report that this morning, July 29th, 2019, a 4 year old female child was found at the intersection of Evans Road and Purple Heart Parkway about 9:00am. The child was found clean, appeared well taken care of, and had no signs of injury.
CPD do not know how the child ended up where she was located. CPD are trying to identify the child and locate family members.
«Read the rest of this article»
Dallas, TX – according to new research in the American Heart Association journal Hypertension, vitamin D deficiency from birth to early childhood was associated with an increased risk of elevated blood pressure in later childhood and adolescence.
Researchers followed 775 children from birth to age 18 at the Boston Medical Center. Most lived in a low-income, urban area and 68% of the children were African American. Low vitamin D levels were defined as less than 11 ng/ml (nanograms per millimeter) in cord blood at birth and less than 25 ng/ml in a child's blood during early childhood.
«Read the rest of this article»

Clarksville, TN – Clarksville Police are in the early stages of an investigation and sorting through conflicting statements from a crash which occurred earlier this morning involving a four year old male. CPD are providing the information which was consistent and confirmed.
Around 9:10am, Thursday morning, May 2nd, 2019, a four year old boy carrying a ball was walking toward Summit Heights Court in the Summit Heights Housing complex.
«Read the rest of this article»
Clarksville Police Department (CPD)

Clarksville, TN – Clarksville Police have charged a woman, Portia Marcum, 26 after a two month old child in her care was found to have cocaine in his system.
Police were investigating an allegation that a two month old child had been potentially exposed to drugs. During the course of the investigation, it determined was that the two month had cocaine in his system.
«Read the rest of this article»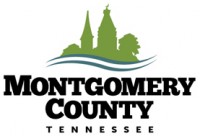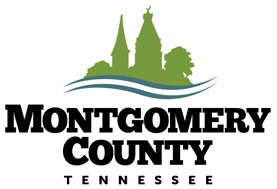 Montgomery County, TN – Congratulations to Woodlawn Volunteer Firefighter and Staff Sergeant James Munns for receiving a letter of commendation from the City of San Antonio Fire Department for his heroic efforts on August 11th while he was in Texas for military schooling.
According to the letter from San Antonio Fire Chief Charles Hood, "Munns took quick, skilled actions in treating a toddler for symptoms of potential heat exhaustion from being left alone in a hot car for an extended amount of time."
«Read the rest of this article»

Clarksville, TN – On August 17th, 2014 at 5:46pm, Clarksville Police Officers were dispatched to the 2600 Block of Arthurs Court in response to a reported gun shot wound.
When they arrived they discovered a 4 year old child suffering from a gun shot wound to the chest.
The child was transported via Life Flight to Vanderbilt University Medical Center where he succumbed to his injuries. «Read the rest of this article»

Clarksville, TN – On Friday, January 17th, 2014, two Officers from the Clarksville Police Department were presented with Lifesaver Awards.
Both Officer Heather Hill and Officer Alex Koziol went above and beyond their line of duty to safe a life. They are a credit to their shift, the Clarksville Police Department, and the City of Clarksville.
«Read the rest of this article»

Clarksville, TN – On August 22nd, 2013 Abigail Pamblonco, date of birth December 31st, 2012, was found unresponsive and not breathing by a family member at 256 Northwood Terrace where she lives with her parents.
On August 28th 2013, Abigail passed away. The case is being investigated by the Special Operations Unit. There is no further information.

Clarksville, TN – Clarksville Police responded to an unresponsive 8 month old child call on Thursday, August 22nd.
Currently, the only added information is that the 8 month old is breathing on her own and in critical condition. There is no further information at this time. The incident is under investigation.