Clarksville, TN – Clarksville Police are in the early stages of an investigation and sorting through conflicting statements from a crash which occurred earlier this morning involving a four year old male. CPD are providing the information which was consistent and confirmed.
Around 9:10am, Thursday morning, May 2nd, 2019, a four year old boy carrying a ball was walking toward Summit Heights Court in the Summit Heights Housing complex.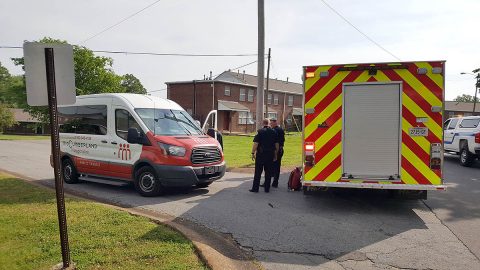 The four year old dropped the ball which rolled under a van which was on Summit Heights Court.
The child attempted to retrieve the ball from under the van when the van driven by a 67 year old man struck the head of child with the rear tire.
The four year old was taken to a Nashville hospital by LifeFlight. He sustained injuries to his head and was conscious and stable when transported from the scene.
Officer Bailey is the lead investigator and charges are undetermined at this time. There is no additional information to provide.
Photo Gallery