Topic: Christian County Chamber of Commerce
Fort Campbell Strong Alliance celebrates year of regional collaboration
Clarksville, TN – Leaders of Fort Campbell Strong, a six-county alliance formed to grow the mission of Fort Campbell and promote regional economic development, gathered Tuesday to celebrate the grand opening of the group's headquarters.
«Read the rest of this article»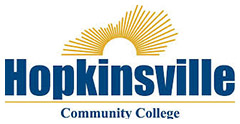 Hopkinsville, KY – The 7th Annual Regional Entrepreneur Conference will be held at the Auditorium at Hopkinsville Community College from 8:30am to 3:30pm on Wednesday, March 7th, 2018 in Hopkinsville, KY.
There is no cost to attend, but pre-registration is preferred. A light breakfast and lunch will be provided along with conference materials. Future and existing entrepreneurs and business owners of all stages are encouraged to attend.
«Read the rest of this article»
Economic Development Council Taps Michelle Dickerson to Lead Marketing & Communications Efforts

Clarksville, TN – The Clarksville-Montgomery County Economic Development Council (EDC) announces the hiring of Michelle Dickerson as Marketing and Communications Director.
In this role, she will manage the marketing, public relations, advertising and communications efforts of the Economic Development Council and its member entites, the Industrial Development Board, Chamber of Commerce and Convention & Visitors Bureau.
«Read the rest of this article»

Clarksville, TN – On the heels of being named the Army's best installation, Citizens for Fort Campbell – a passionate group of 40 representatives from Montgomery County and Christian County governments, institutions and businesses – took to the halls of Congress this week to meet with members of the state delegation on important issues facing Fort Campbell.
The annual Citizens for Fort Campbell trip to Washington, D.C. is organized by the Clarksville Area Chamber of Commerce and the Christian County Chamber of Commerce as a way to keep elected officials informed on the issues facing Fort Campbell and advocate for their support.
«Read the rest of this article»
Written by Sgt. Jacob Mahaffey
5th Special Forces Group (Airborne) Public Affairs Office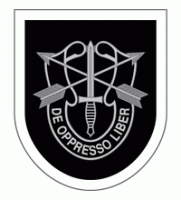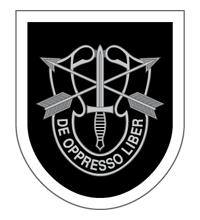 Fort Campbell, KY – Soldiers from the 5th Special Forces Group (Airborne) welcomed members from the Middle Tennessee and Southwestern Kentucky communities to participate in Green Beret for a Day on Saturday, August 22nd, on Fort Campbell, Kentucky.
Green Beret for a Day was developed to encourage the building of relationships between the U.S. Army Special Operations Command community and civilians from the surrounding areas of Fort Campbell. The attendees were given a small taste of what it is like to be one of the Army's most elite Soldiers, the Special Forces Green Beret.
«Read the rest of this article»