Topic: Churches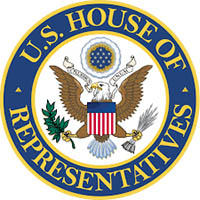 Washington, D.C. – Today, Tuesday, June 16th, 2020, U.S. Representative Mark Green sent a letter to Federal Communications Commission (FCC) Chairman Ajit Pai urging the FCC to grant houses of worship a temporary waiver to use long-range FM transmitters without fear of harsh government fines.
Representative Green said, "During the coronavirus pandemic, America's communities of faith have sought innovative ways to gather without putting their members at risk. Some houses of worship have even held 'drive-in' services using FM transmitters. For houses of worship to do this, they must be able to operate without the fear of heavy penalties threatening their services."
«Read the rest of this article»
Nashville, TN – As you are aware, we all find ourselves in extraordinary circumstances, coming together to ensure the health and safety of our families, neighbors, and communities as we continue to battle the spread of COVID-19 Coronavirus.
«Read the rest of this article»
Nashville, TN – The Tennessee Governor's Office of Faith-Based and Community Initiatives has released guidance for faith communities on gathering together in houses of worship.
«Read the rest of this article»
Congregations needed to host Homeless Services Program
Clarksville, TN – With colder weather approaching, have you ever thought about where the homeless sleep during the winter months?
Do you know where they get a hot meal?
«Read the rest of this article»
Clarksville, TN – Free school supplies and clothing will be given away at the annual Raliegh A. Jones Back-to-School Bash, which will be held Sunday, August 7th, at 3:00pm at Northwest High School. Doors will open at 2:00pm.
Each year thousands of school supplies are given away. The event is open to the community. Clothes are available on a first-come, first-serve basis. «Read the rest of this article»
"Stuff the Bus" Initative
 

Clarksville, TN – The Clarksville-Montgomery County Education Foundation is searching for volunteers to assist in the organization and execution of plans to assist with the upcoming Teacher's Warehouse supply drive.
The Teacher's Warehouse is a no-cost supply store for area educators to supplement their classrooms with supplies, learning aides, teaching tools and reward incentives for the benefit of students. 
«Read the rest of this article»

Clarksville, TN – Join with Clarksville Area Churches for a Celebration of our Unity at 1st Assembly of God Church on June 4th 2011 from 6:00pm to 8:30pm. Last year Gospel Music Legend Ambassador Dr. Bobby Jones was honored along with several local pastors and non-profit organizations each of whom who strive to positively impact the Clarksville community. Hosts Yolanda Stewart and Kevin Kennedy will return as the hosts for the 2011 Celebration of Unity Day that will be held at 1st Assembly of God Church located at 1186 Fort Campbell Blvd. «Read the rest of this article»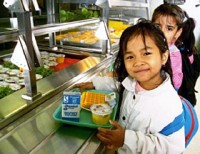 It's no secret that breakfast may be the most important meal of the day—especially for anyone attending school—child or adult.
Here are a few of the consequences of not eating breakfast:
Greater fatigue and sleepiness in the mid-morning hours
Greater propensity towards weight gain because you tend to eat more junk food later and don't get the nutritional requirements from two meals
Reduced alertness and poor concentration resulting in poorer academic performance
Greater hyperactivity and more disruptive classroom behavior
Higher rate of irritability and anxiety
Reduced memory
Increased chance of becoming diabetic, having high cholesterol or high blood pressure
Need I say more? The case for eating breakfast is well-documented by many studies. «Read the rest of this article»