"Stuff the Bus" Initative
 

Clarksville, TN – The Clarksville-Montgomery County Education Foundation is searching for volunteers to assist in the organization and execution of plans to assist with the upcoming Teacher's Warehouse supply drive.
The Teacher's Warehouse is a no-cost supply store for area educators to supplement their classrooms with supplies, learning aides, teaching tools and reward incentives for the benefit of students.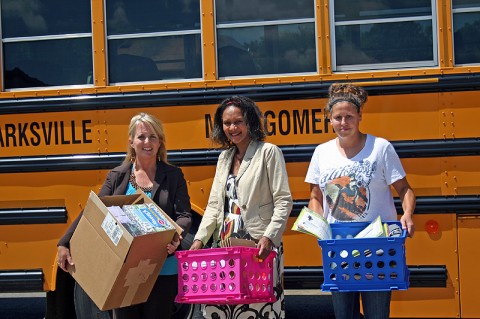 Volunteers are needed to help with the "Stuff the Bus" event that will be held July 23rd and 24th at local Wal-Mart stores. These volunteers will assist with collection of supplies and donations from shoppers.
Subsequently, volunteers will also be needed July 26th, 29th and 30th to organize, inventory, label and stock the collected supplies from the Stuff the Bus event into the 430 Greenwood Avenue store location in preparation for new teacher shopping dates in August. 
Churches, Fraternities, Sororities, Key Clubs, Beta Clubs and like organizations are encouraged to enlist in this effort, as are retired teachers and community minded citizens. These dates are in need of a large volunteer force in the short term. The Teacher's Warehouse will require continued volunteer assistance on a smaller scale to function effectively throughout the year.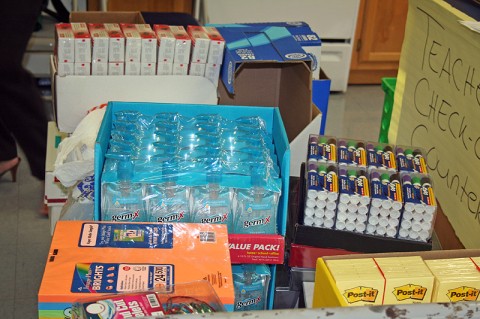 The Teacher's Warehouse is just one of the many programs started by the Clarksville-Montgomery County Education Foundation. Those interested in donating time to help the Teacher's Warehouse this summer please visit: www.handsonclarksville.org  search "project calendar" to sign up.
For additional information about the Education Foundation contact Candy Johnson at 931-920-7955 or via email at