Topic: Teacher's Warehouse
Austin Peay Govs vs. Morehead State Eagles
Saturday, January 27th, 2018 | 7:00pm CT
Clarksville, TN | Dunn Center

Clarksville, TN – Austin Peay State University men's basketball looks to keep up its winning ways at home when the Govs host Morehead State, 7:00pm, Saturday, January 27th.
«Read the rest of this article»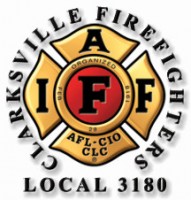 Clarksville, TN – Clarksville Firefighters Local #3180 and Servpro of Montgomery County teamed together to make a donation to the Clarksville-Montgomery County School System's Teachers Warehouse. The donation of a pallet of copy paper fills a constant need for area teachers.
"Through our contacts with Mrs. Candy Johnson we learned a lot about the Teachers Warehouse. We come to find out that one of the things that they're always in need of, and they're really hurting for is copy paper," said David Kirkland, President of Clarksville Firefighters Local #3180. "I guess it's just because of the fact that the classrooms have become much more automated; and there a lot more stuff that has to be run off, and copied."
«Read the rest of this article»
Governor's Square Mall is gearing up for the Back-to-School shopping season with new stores, fun events and great savings!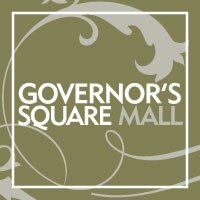 Clarksville, TN – Just in time to find the perfect first day outfit, Governor's Square Mall has two new stores opening around Tax Free Weekend, August 1st-3rd!
Charlotte Russe will be opening near Center Court and tween store Justice is currently being remodeled to include the new addition of BROTHERS with clothing for boys between the ages of 7 and 14.
Our annual Back-to-School Fair and Fashion Show is scheduled for Saturday, July 26th, noon–5:00pm. «Read the rest of this article»
Montgomery County, TN – Clarksville-Montgomery County Education Foundation President Terry Strange presents Legends Bank Vice President of Marketing Brittney Campbell with the top collector award in the Apples for Education Challenge.
Legends Bank branches and Cumberland Bank and Trust collected school supplies for the CMC Teachers Warehouse in July and August.
Legends collected $400.00 and more than 500 school supplies.
Clarksville, TN – Two local banks and their branches participated in the Clarksville Montgomery County Education Foundation's "Apples for Education," a school supply drive and donation campaign to stock items for the teachers' free supply store. The campaign began in late July and ended on Monday.
Legends Bank presented $400.00 and between 400 to 500 school supply items. Cumberland Bank & Trust donated $68.00 and around 100 items. «Read the rest of this article»
"Stuff the Bus" Initative
 

Clarksville, TN – The Clarksville-Montgomery County Education Foundation is searching for volunteers to assist in the organization and execution of plans to assist with the upcoming Teacher's Warehouse supply drive.
The Teacher's Warehouse is a no-cost supply store for area educators to supplement their classrooms with supplies, learning aides, teaching tools and reward incentives for the benefit of students. 
«Read the rest of this article»
"Bringing the Vision of Student Success to Reality!"
The 6th annual Clarksville-Montgomery County Education Foundation's Vision to Reality Banquet Dinner and Auction event will be held on Friday, Nov. 5th at the Clarksville Country Club at 6:00 p.m. This special event is the Foundation's signature fundraising banquet and opportunity to bring awareness to the community about programs supported through the Education Foundation. Money raised this year will go toward the Academic Awards Recognition Program, Great Idea Teacher Grants, Kinder-Kits for Kindergartners, STEM Technology Initiative, Education Foundation scholarships and the new Teacher Warehouse.
«Read the rest of this article»
Mathew Nissan collected supplies during their "Operation School Supplies" and donated to the Teacher's Warehouse. The items donated will be available to local teachers through the warehouse to supplement needed supplies for the coming school year.
For more information about this program, contact Candy Johnson, CMCSS Community Relations Coordinator at 931-920-7955.
More than just football will be taking place September 11th.

The Governors will play Middle Tennessee State University that evening at MTSU's Floyd Stadium, but between now and September 10th, the two schools are competing to see which one can collect the most donations of school supplies for their respective county schools.
The Daily News Journal in Murfreesboro and The Leaf-Chronicle in Clarksville are sponsoring the inaugural Presidents Cup trophy to honor the school with the greater campus collection of school supplies leading up to the game. «Read the rest of this article»
Teacher's Warehouse – A free store for teachers
The burden falls on teachers when kids don't have supplies…..


Many Montgomery County School children cannot afford lunch, much less basic school supplies and studies indicate that the average teacher spends between $ 500 and $ 1,000 of his or her own money to buy supplies for their students. Countywide the school budget has been slashed dramatically and there is a great need for student and teacher support.
Help support the "Teachers Warehouse", providing a unique means to transfer donated, value purchased and created products from businesses and individuals free to teachers for use in school classrooms. 
«Read the rest of this article»