Topic: Coach Isaac Shelby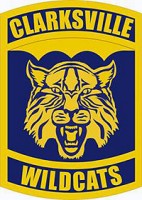 Clarksville, TN – The cafeteria at Clarksville High School was filled with people celebrating the six athletes preparing to sign their letters of intent on National Signing Day. Smiling and wearing gear from their future schools, the six athletes from three different sports were Abby Anderson, Dennis Merriweather, Mason Gasaway, Ella Baggett, Autumn Copeland and Justis Bailey.
Abby Anderson is the first Lady Wildcat volleyball player to sign a letter a intent to a university. Anderson committed to King University in Bristol, Tennessee. She was a decorated four year starter at Clarksville High. In addition to being chosen to this season's Region 5 All Tournament Team, she was named to the All District Team for the second time.
«Read the rest of this article»
Clarksville, TN – With a 10-4 record, the Tennessee State University (TSU) Tigers football team won their first postseason game since 1986 last season due in large part to their nationally sixth ranked defense. On that impressive defense terrorizing quarterbacks and earning OVC Defensive Player of the Year honors was former Clarksville Northeast High Eagle, Anthony Bass.
Listed at 6'2", 230 lbs, Bass pounced on offensive players in the back field as the Tigers defensive end for 10 sacks and 14.5 tackles for a loss last season. His impressive junior campaign netted him All OVC First Team honors and also made him one of only six OVC players on the College Football Performance Awards (CFPA) watch list.
«Read the rest of this article»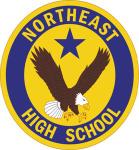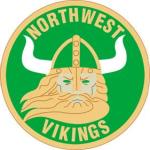 Clarksville, TN – It was homecoming night at Northwest High School. However, it was the visiting Northeast Eagles who played like they were at home Friday night, soaring past the Vikings for a 54-8 victory.
Northeast Eagles Montrell Pardue and Dontavious Fort combined to score five first quarter touchdowns, establishing a commanding 34-0 lead. The Eagles speedy defense made sure the Vikings could not mount a comeback, creating four turnovers in the game.
«Read the rest of this article»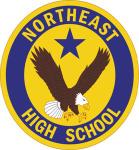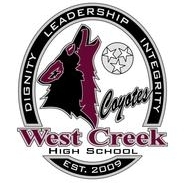 Clarksville, TN – Senior quarterback Montrell Pardue rushed for 4 touchdowns to lead the Northeast Eagles (4-3) in a 35-14 victory over the West Creek Coyotes (2-5).
Pardue finished the game with 14 rushes for 179 yards, one fumble and 4 touchdowns. The only other score by the Eagles was a rushing touchdown by Marquez McCalpin. Senior, Dontavious Fort had 9 rushes for 113 yards.
«Read the rest of this article»