Topic: Conference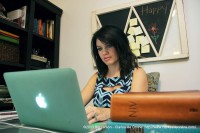 Clarksville, TN – Recently, my husband and I attended a conference for motorcycle dealers from all over the country. It was a 2-day event, held in a hotel with meals and speaking/training carefully coordinated.
I met the lady who did all of the planning on the way into the opening dinner and then happened to be seated next to her. Everyone was introducing themselves and their lofty titles with the company, so I asked her, "What is your official title?" She said, "Oh I'm just a receptionist. I'm no one important."
What?
«Read the rest of this article»
Business conferences are a great way to expand your professional network at refresh your perspective on your business. Deciding to attend and preparing for a business conference sometimes involves a bit of work, whether or not one frequently attends business events. This article will take a look at three of Middle Tennessee's major business events, and, ideally help you make a decision about which one is the best value for your admission ticket dollar.
Before we jump into a discussion of specific business events, let's consider why one should attend a business conference or convention or summit. After all, business events take time and cost money. You have to decide whether the benefits of attending an event are worth the cost.
«Read the rest of this article»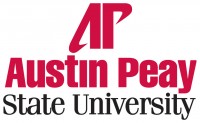 Clarksville, TN – The Office of Public Relations and Marketing at Austin Peay State University won nine awards during the Tennessee College Public Relations Association (TCPRA) spring conference and awards contest held Thursday, June 13th and Friday, June 14th at Tennessee Technological University in Cookeville Tennessee.
Entries were received for the contest period between April 1st, 2012, and March 31st, 2013. «Read the rest of this article»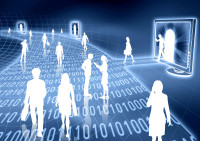 Clarksville, TN – Whether you have offices in multiple cities with employees that have regular conference calls or you just prefer working from your "virtual presence device," you should consider how to get the most out of your virtual conversations.
Here are five tips to improve the quality of your next video conference, conference call, or online forum discussion.
«Read the rest of this article»

Nashville, TN – The 2011 "Tennessee Agritourism: Cultivating Farm Revenue" conference is scheduled for January 12th-13th at Pickwick Landing State Park.
"Agritourism is the term for the part of agriculture that involves inviting the public right onto the farm for activities or farm products," says Pamela Bartholomew, agritourism coordinator with the Tennessee Department of Agriculture. "That could include anything from an orchard or berry patch to a dairy or corn maze and pumpkin patch. This concept has really blossomed in Tennessee over the last decade, and the focus of our annual conferences just keeps changing with the times."
"Who would have thought, 10 years ago, that every farm would have its own website?" says Bartholomew. "Facebook didn't even exist until 2004. And now our farms have Facebook 'fans'. Farms 'tweet' about what's ready to be harvested on their farms that day to their followers'." «Read the rest of this article»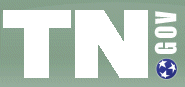 Nashville, TN – The Tennessee Pollution Prevention Partnership will host its fifth, biennial statewide conference at Montgomery Bell State Park September 23rd-24th. This year's conference theme is Taking Care of Business: Green Solutions in the New Economy – an opportunity for TP3 members across the state to share best practices and innovative ideas with peers and conference attendees.
 
Administered by the Tennessee Department of Environment and Conservation's Office of Environmental Assistance, the TP3 program celebrates ten years as an environmental network and leadership program. Through leadership and outreach activities, TP3 members work to encourage, inspire and assist others in developing and implementing ideas, policies and practices to progress through the TP3 membership levels: Prospect, Pledge, Partner and Performer. «Read the rest of this article»