Topic: Cornavirus

Silver Spring, MD – The U.S. Food and Drug Administration today announced the following actions taken in its ongoing response effort to the COVID-19 Coronavirus pandemic:
On March 16th, the FDA posted a new web page on FDA.gov, Screening for COVID-19: Deciding Which Test to Use When Establishing Testing Programs.
«Read the rest of this article»

Clarksville, TN – Austin Peay State University (APSU) nursing student Dominique Brockman and her mother, languages, and literature professor Dr. Beatrix Brockman, continue to make a splash.
«Read the rest of this article»
Nashville, TN – Following record-breaking cold and winter storms that forced the cancellation of more than 10,000 blood and platelet donations in parts of the U.S. in February, the American Red Cross is urging healthy individuals, especially those with type O blood, to give now to ensure blood products are available for patient emergencies when help cannot wait.
«Read the rest of this article»
States, Tribes, and territories will receive a 5 percent supply increase this week, and Americans will soon have easier access to vaccinations through local pharmacies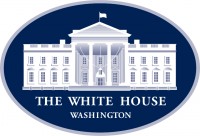 Washington D.C. – As the U.S. surpasses 26 million COVID-19 infections, President Biden took additional steps today to implement his comprehensive National Strategy to combat the COVID-19 pandemic.
These steps include increasing the vaccine supply to states, Tribes, and territories and increasing funding to jurisdictions to help turn vaccines into vaccinations. And, the President announced that starting next week, the first phase of the federal pharmacy program will launch, and select pharmacies nationwide will start offering vaccinations for their communities.
«Read the rest of this article»