Topic: Criticism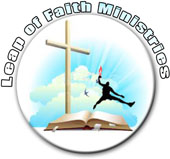 Clarksville, TN – As Christians we still have within us the evil potential to destroy ourselves and others. History contains plenty of illustrations of how cruel Christians have been when they thought they were acting in Jesus name. We must admit that, even though we strive to be Christ like, we often fail miserably to be like Him.
This may be a hard statement to believe but through God's grace we should be thankful for when we are accused of doing or being wrong. Part of us thinks "It would be great to be well-thought of by all men." But think about Jesus words when He said, "Woe to you when all men speak well of you. For so did their fathers to the false prophets." (Luke 6:26 NKJV) «Read the rest of this article»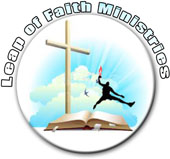 Clarksville, TN – With our critical thoughts surrendered to God, we must give Him our tongue as well and ask Him to control it. How many times have you said something you wish you hadn't?
The tongue has put people in trouble since the beginning of time. "…the tongue is a small thing, but what enormous change it can do… And the tongue is set on fire by hell itself, and can turn our whole lives into a blazing flame of destruction and disaster… but no man can tame the tongue. It is always ready to pour out its deadly poison. (James 3:5,6,8) «Read the rest of this article»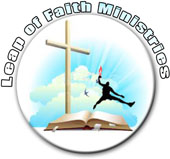 Clarksville, TN – Satan has lost the war, but he still tries to win every battle he can. When small artillery fails, he brings out the big guns. One big gun in his arsenal of deception is very effectively camouflaged as "wisdom". The only way we can see through the camouflage is to recognize his tactics for what they are. The Lord has given me some insights about this which may help you to be victorious as you seek to have more of His power in your life.
Our most common source of suffering is what other people do to us. So it can also be said that other people's source of suffering may be what we do to them. Jesus was most explicit in this declaration. He commanded that we love one another. Yet, Satan, by his clever tactics causes Christians to hurt one another. «Read the rest of this article»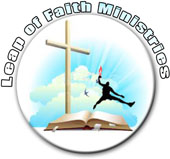 Clarksville, TN – One of the most subtle sins that always entangles us is an attitude of criticism. It causes more unhappiness than all the physical diseases put together. It breaks up marriages, chases children away from home, and splits groups.
People become physically ill because they have been so wounded in their souls by constant fault finding. Some withdraw into mental illness; others commit crimes or turn to alcohol, drugs, and over eating, or become social misfits or chronic failures because they have been told over and over again that everything they do is wrong. «Read the rest of this article»