Topic: Daily Devotional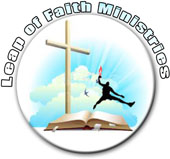 Clarksville, TN – It is said that "swearing is the feeble attempt of an ignorant mind to express itself forcefully." Anyone who has to use four letter words continually shows that he has a very limited vocabulary, a lack of class, and a vulgar thought life.
It's interesting that when God gave the Ten Commandments to the people of Israel, one of them was directed against the natural tendency of fallen human nature to use the name of God as an oath. "You shall not take the name of the Lord your God in vain, for the Lord will not leave him unpunished who takes His name in vain". (Exodus 20:7) «Read the rest of this article»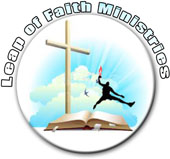 Clarksville, TN – As Christians we still have within us the evil potential to destroy ourselves and others. History contains plenty of illustrations of how cruel Christians have been when they thought they were acting in Jesus name. We must admit that, even though we strive to be Christ like, we often fail miserably to be like Him.
This may be a hard statement to believe but through God's grace we should be thankful for when we are accused of doing or being wrong. Part of us thinks "It would be great to be well-thought of by all men." But think about Jesus words when He said, "Woe to you when all men speak well of you. For so did their fathers to the false prophets." (Luke 6:26 NKJV) «Read the rest of this article»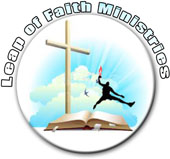 Clarksville, TN – Satan has lost the war, but he still tries to win every battle he can. When small artillery fails, he brings out the big guns. One big gun in his arsenal of deception is very effectively camouflaged as "wisdom". The only way we can see through the camouflage is to recognize his tactics for what they are. The Lord has given me some insights about this which may help you to be victorious as you seek to have more of His power in your life.
Our most common source of suffering is what other people do to us. So it can also be said that other people's source of suffering may be what we do to them. Jesus was most explicit in this declaration. He commanded that we love one another. Yet, Satan, by his clever tactics causes Christians to hurt one another. «Read the rest of this article»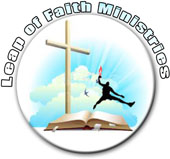 Clarksville, TN – One of the most subtle sins that always entangles us is an attitude of criticism. It causes more unhappiness than all the physical diseases put together. It breaks up marriages, chases children away from home, and splits groups.
People become physically ill because they have been so wounded in their souls by constant fault finding. Some withdraw into mental illness; others commit crimes or turn to alcohol, drugs, and over eating, or become social misfits or chronic failures because they have been told over and over again that everything they do is wrong. «Read the rest of this article»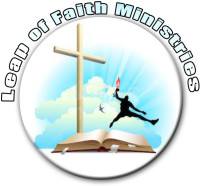 Clarksville, TN – True praise is a natural response from a heart that has been forgiven. Forgiveness is a necessary foundation for praise. It holds the key to our entire relationship with God.
No one knows our nature better than God who made us. He knows we are disobedient and that our disobedience separates us from Him. He longs for a restoration of our broken relationship, and since He knows He can't depend on us to do anything right, He decided a long time ago to depend on Himself instead. Our disobedience deserves death, so God let His own Son die for us. Thus our debt is paid and God's system of forgiveness has been set up.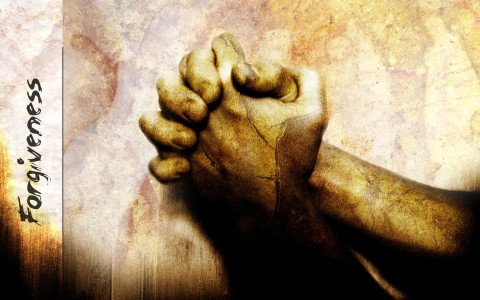 «Read the rest of this article»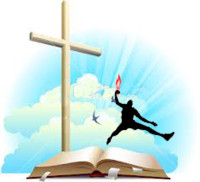 Clarksville, TN – Praising God is one of the most important things we can learn while on this earth because to praise Him, as He intends for us to praise, involves every aspect of our life.
Praise is meant to be the focal point of our relationship with God. Praise isn't just a surface thing. It isn't just saying "Praise the Lord" all day long. The secret of praise is something that flows from the center of what is really us. It is something that brings an immediate response from the heart of God. «Read the rest of this article»
The other morning I'm driving on 41A South through the Sango area. Many of the leaves have fallen from the trees already.  This reminds me that summer has passed and winter is coming upon us. A lot of times it can depress us when we think about a cold, dreary winter, but as I look at the barren trees my mind races forward to the spring and I look through winter knowing that spring will be coming.
Winter in itself can be beautiful especially when we realize that it will only last for a season. Let us look through the storms of life and see the spring that lies ahead of us when we're trusting in God. There is scripture found in Proverbs 3:5&6 which reads, "Trust in the LORD with all thine heart; and lean not unto thine own understanding. 6. In all thy ways acknowledge him, and he shall direct thy paths." KJV
 
This is Brother Shep asking you to think about this.
Matthew 28:18-20
"If you are growing, you are going"

Having a period of time for a daily devotional is a personal goal that I achieve most days. This is a period that I carefully and thoughtfully keep as sacred. It is a mean of spiritual renewal for me.
As I recommend spiritual discipline, several questions arise.
First: What does it mean to "have devotions?" Then, what are the components of this discipline? Lastly, what is the value of this exercise on regulated activity? There are benefits to be derived from this self-enforced practice.
I describe here the basic seven-step pattern I use in devotion. These seven steps enable me to be strengthened spiritually. «Read the rest of this article»