Topic: Daniel Gagnon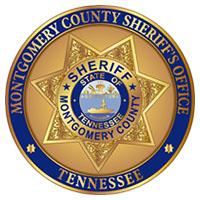 Montgomery County, TN – At approximately 9:53am, a Montgomery County Sheriff's Deputy, Sgt. Daniel Gagnon, conducted a traffic stop for a window tint violation, at Sango Road and Highway 76. During the stop, the suspect, Andrew Timmerman, was found to be in possession of Narcotics.
While being placed into custody, he began to fight Gagnon. After a struggle, the suspect was able to get away from Gagnon, jump in the marked patrol unit, and flee the scene.
«Read the rest of this article»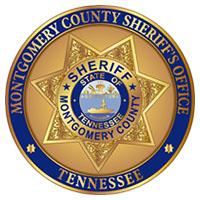 Clarksville, TN – The Montgomery County Sheriff's Office (MCSO) would like congratulate Denis Bowles and John Bushnell on their promotion to Corporal and Daniel Gagnon on his promotion to Sergeant.
Corporal Denis Bowles began his career with the MCSO in July 2012 as a Deputy in the Patrol Division. Prior to working full time for the Sheriff's Office, Bowles served as a MCSO Reserve Deputy from November 2010 to July 2012.
Corporal Bowles brings nearly nine years of law enforcement experience to his new position.
«Read the rest of this article»

Clarksville, TN – Montgomery County Sheriff's Office (MCSO) Deputy Daniel Gagnon discovered a mobile one pot meth lab during a traffic stop on Dover Road Wednesday night.
As Gagnon approached the vehicle during the traffic stop, he recognized the driver as Shawn Jones, 36, who has several local active warrants on file.
Jones a convicted felon, was in possession of two rifles, which is in violation of his parole.
«Read the rest of this article»

Clarksville, TN – Investigators with the Montgomery County Sheriff's Office have recovered stolen property and charged a man in connection with recent thefts and burglaries in the Woodlawn and Dotsonville areas.
Jonathan "Johnny" Roy Davis has been charged with three counts of felony theft, two counts of aggravated burglary, and five counts of reckless endangerment with a deadly weapon.
«Read the rest of this article»