Topic: Demonte Harper
Courtesy: Ohio Valley Conference
Morehead State Earns OVC's Third NCAA Tournament Win in as Many Years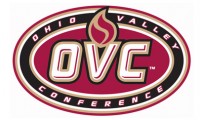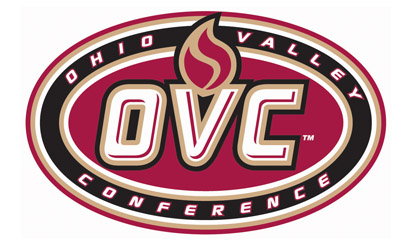 Denver, CO – On the verge of seeing his unheralded, 13th-seeded Morehead State program turn into something much more impressive, the coach could have called a play for his NBA-bound center or his guard who couldn't miss.
Instead, he decided to go with a dream.
Executing a play that came to his coach the night before, Morehead State's Demonte Harper dribbled patiently and watched the clock tick down. Then, he stepped up behind the 3-point line and swished the shot with 4.2 seconds left Thursday for a 62-61 victory over No. 4 Louisville and the first big upset of the NCAA tournament.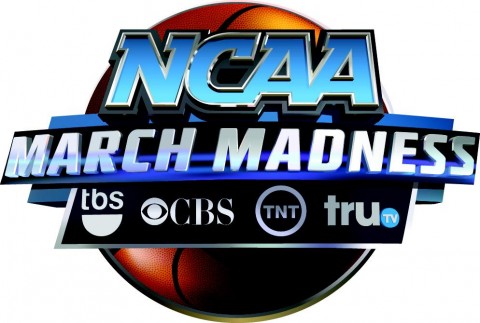 «Read the rest of this article»
APSU Men's Basketball

Nashville, TN – Morehead State held Austin Peay State University to just 31.5 percent shooting and forced 17 turnovers as the Eagles claimed a 68-49 decision in the Ohio Valley Conference tournament semifinals, Friday night, in Municipal Auditorium.
The Eagles now will play Tennessee Tech, an upset winner against No. 1 seed Murray State, 64-59, also Friday night.
«Read the rest of this article»
APSU Men's Basketball
Close games almost guaranteed when Governors and Eagles battle

Morehead, KY – If it is Austin Peay and Morehead State, a close game almost is assured.
Three of the last four games have been decided in overtime, including the December 21st battle won by the Govs, 86-85, in Clarksville. Last year's game at Ellis T. Johnson Arena was decided in overtime. That will be the site of Saturday's 6:15 pm clash.
«Read the rest of this article»
APSU Men's Basketball

Clarksville, TN – Josh Terry hit a reverse layup with 0.7 seconds in overtime off a drive and dish by TyShwan Edmondson to lift Austin Peay State University to an 86-85 Ohio Valley Conference victory, Tuesday night, in Dave Aaron Arena.
The victory improves the Govs to 8-6 overall and 4-0 in the 2010 portion of the OVC race. Morehead State slips to 6-6, 2-2 in the OVC.
Morehead State took the lead with 35 seconds left when Kenneth Faried, the preseason OVC Player of the Year, snatched Sam Goodman's missed free throw—his 18 rebound of the night—and  slammed home the basket, giving the Eagles an 85-84 advantage.
«Read the rest of this article»
APSU Men's Basketball

Clarksville, TN – Although Murray State is Austin Peay's acknowledged rival, Morehead State certainly has proven to be its nemesis in recent times.
Those two clubs will square off 7:30pm, Tuesday night in Dave Aaron Arena as  the Governors close out pre-Christmas play with a key Ohio Valley Conference contest.
Until the Governors squeaked out a 56-55 thriller on a Justin Blake three pointer against the Eagles late last January, the Governors had lost four straight in the series, including a double-overtime 67-65 loss in the 2009 OVC title game.
«Read the rest of this article»
APSU Men's Basketball

Nashville, TN – Austin Peay State University men's basketball team was picked to finish fourth in a preseason Ohio Valley Conference poll of league coaches and sports information directors. Junior forward Anthony Campbell also was voted preseason All-OVC.
This was announced Monday at the OVC Basketball Media Day, hosted at Municipal Auditorium, the new site for the 2010-11 OVC Basketball Tournament. Along with the unveiling of the preseason poll and All-OVC teams, OVC Commissioner Beth DeBauche introduced a number of improvements to Municipal, including a new OVC-branded basketball playing surface.
«Read the rest of this article»