Topic: Eggs
Circulation: Heart Failure Journal Report
Dallas, TX – For middle-aged men, eating higher amounts of protein was associated with a slightly elevated risk for heart failure than those who ate less protein, according to new research in Circulation: Heart Failure, an American Heart Association journal.
Despite the popularity of high protein diets, there is little research about how diets high in protein might impact men's heart failure risk.
«Read the rest of this article»
American Heart Association Meeting Report
New Orleans, LA – Diets rich in mono-unsaturated fatty acids from plants were associated with a lower risk of dying from heart disease or other causes compared to diets rich in mono-unsaturated fats from animals, which were linked to a higher risk of death from heart disease or other causes, according to preliminary research presented at the American Heart Association's Epidemiology and Prevention | Lifestyle and Cardiometabolic Health Scientific Sessions 2018, a premier global exchange of the latest advances in population based cardiovascular science for researchers and clinicians.
«Read the rest of this article»
About half of samples tested had at least one bacteria resistant to three or more classes of antibiotics; bacteria were more resistant to antibiotics approved for use in chicken production

Yonkers, NY – In its most comprehensive tests of meat and poultry to date, Consumer Reports found bacteria that could make consumers sick on nearly all of the 316 raw chicken breasts purchased at retail nationwide.
While Consumer Reports has consistently been testing chicken for more than 15 years, this is the first time it has looked at the contamination rates for six different bacteria – enterococcus (79.8 percent), E.coli (65.2 percent), campylobacter (43 percent), klebsiella pneumonia (13.6 percent), salmonella (10.8 percent), and staphylococcus aureus (9.2 percent). «Read the rest of this article»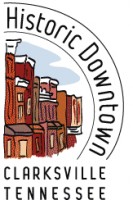 Clarksville, TN –  The businesses in Historic Downtown Clarksville invite you to their Annual Downtown Open House event this Saturday, November 2nd, during regular business hours.  The retail businesses are gearing-up for the holiday season and hope you will be among those who have pledged to "shop local" this year.  Most businesses will be participating with special events, refreshments and door prizes.
Rogate's Boutique will be hosting its first ever Waxing Poetic Trunk Show.  Samples of their sterling charms and chains will be available.  With a $50.00 purchase of Waxing Poetic merchandise, you will be registered to win a beautiful sterling necklace, valued at $249.00.  In addition, all costume jewelry (excludes Waxing Poetic) will be 20% off during open house.
«Read the rest of this article»
Nashville, TN – Isn't it amazing how wise our grandmothers were? Old adages like "the kitchen is the heart of the home" and "family is made around the dinner table" continue to be as valid for us today as they were to past generations.
Research has shown that children of all ages are happier and healthier if they regularly eat dinner as a family. And involving them in the cooking not only provides valuable family time, but also encourages better eating habits.
«Read the rest of this article»
Nashville, TN – The bake sale tradition has benefited many worthy causes, but figuring out what to take can be challenging. Not just any recipe will work. It needs to look and taste delicious, but not need to be kept cool or made at the last minute.
"There are a lot of good options, but rather than going through the what-am-I-going-to-bake routine every time, consider creating a signature bake sale recipe," suggests the Martha White® baking expert Linda Carman. "Aim for a recipe that is dependable, uses basic ingredients and is something you can make in advance and freeze. Of course, you also want it to be so delicious that folks look forward to it every year. With your recipe selected and the ingredients on hand, you'll be ready to bake any time you get a request."
«Read the rest of this article»
Nashville, TN – Old-fashioned cookies never go out of style and often bring back special childhood memories. Snickerdoodles have just that kind of charm. "Whether it's the fanciful name, crinkled coating or delectable cinnamon-sugar flavor, a batch of Snickerdoodles is certain to bring back memories or make treasured new ones," says Martha White® baking expert Linda Carman.
«Read the rest of this article»
Nashville, TN – Cupcakes have re-emerged as a fun alternative to traditional desserts. The recent revival reminds us of childhood memories and provides us a great opportunity to create new memories with our families.
It's easy to understand why cupcakes are so appealing. No bothersome cake cutting, no need for a plate and fork, plus they're fun to decorate for holidays, special occasions and especially fun for kids' parties.
«Read the rest of this article»
Nashville, TN – What better way to usher in spring than with a casual Sunday brunch – including good food, good friends and a relaxed conversation.
"Almost everyone loves breakfast foods, but we don't often have time to sit down for a relaxed meal early in the morning. Brunch gives you the chance to show off your breakfast favorites at a time when you can relax and enjoy yourself," observed Martha White® baking expert Linda Carman. "Whether you make perfect scrambled eggs, light-as-air pancakes or the world's best biscuits, you should share your best with your guests. If you don't have a specialty, there are plenty of recipes perfectly suited for your level of cooking."
«Read the rest of this article»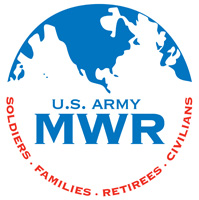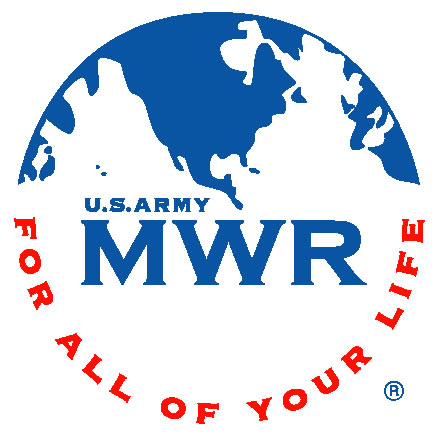 Fort Campbell, KY – Celebrate your Easter Morning in a special way this year. Bring your Family to Cole Park Commons on Sunday April 8th and enjoy our delicious Easter Brunch.
This year's menu includes a large selection of breakfast and lunch favorites including glazed ham, shrimp and grits, chicken with orange sauce, Eggs Benedict and candied carrots. There will also be an omelet station, waffle station, assortment of scrumptious desserts, chocolate fountain and so much more. «Read the rest of this article»