Topic: Elizabeth Hadden
Clarksville, TN – "The Pied Piper (by Shubert Fendrich and Patrick Rainville) is the eighth offering from the Theatre Organization for Youth by Students (T.O.Y.S.).
The play begins in the small village of Hamelin that has been beleaguered by a rat infestation.  Their benches are dilapidated; their children are running scared, and even worse:  their apple harvest is threatened.  At this time the Pied Piper and his servant Gertrude arrive at the village in search of fame and fortune. 
When the Piper sees his opportunity, he quickly offers the services of his father's magical pipe to rid the town of its rat problem. Mayor Hoffman accepts the Piper's offer and, believing that such a feat could never be accomplished, he doesn't even set a price.  However, when the Piper completes the task and names the fee, the village's real problems begin. «Read the rest of this article»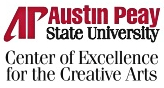 Clarksville, TN – Austin Peay State University's Area of Theatre in association with the APSU Center of Excellence for the Creative Arts is presenting the tragic tale of King Lear. Written by the English poet and playwright William Shakespeare, King Lear" is the story of an old monarch who watches his worst nightmare come true as his kingdom and his sanity crumble under the ruthless, bloodthirsty hands of his two eldest daughters. The play reminds audiences that power often blinds one to the pretense of loyalty and fidelity, but in one's most humble hour, true family and friends are discovered.
«Read the rest of this article»

On Saturday evening the best in dance from across Middle  Tennessee converged on Austin Peay State University in the middle of Historic Downtown Clarksville, TN to perform in the Tennessee Association of Dance's Middle  (TAD) Tennessee Regional Gala. The 2010 Regional Gala highlights professional Dance Companies and University Ensembles  in the Middle Tennessee area. This years competition included performances from APSU's Dance Ensemble, Belmont University/Epiphany, Company Rose, Middle Tennessee State University, the Nashville Ballet, Nashville in Motion, Stillpoint Dance Theatre, and the Vanderbilt Dance Theatre.
The Gala was part of the Tennessee Association of Dance's 41st annual statewide conference which included a weekend of dance featuring master classes and seminars with nationally known dance artists.  It is their mission to ensure that dance is a vital and respected part of the life of all Tennesseans.
«Read the rest of this article»
We've got magic to do, just for you. We've got miracle plays to play. We've got parts to perform, hearts to warm. Kings and things to take by storm. As we go along our way.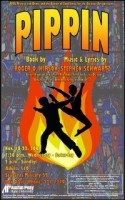 So begins the story of Pippin, a young man seeking his way in the world. This young man just happens to be the son of Emperor Charlemagne. Pippin knows with all his heart that there are great things in store for his life, but he has a hard time figuring out just what they may be. So he sets off to figure out the purpose of his life. Along the way Pippin is manipulated into a variety of situations by the mysterious Leading Player. Intrigue, plots to bring disaster! Humor, handled by a master! Romance, sex presented pastorally! Illusion, fantasy to study! Battles, barbarous and bloody!
The leading player is being played by Chris Hardin an assistant professor of voice and movement at APSU. He brings an intensity to the role worthy of Ben Vereen from the 1973 Broadway Production.
«Read the rest of this article»
Dance is the noblest of the Arts. Using a human body as their canvas, a dancers' performance treats the audience to a visual poetry written with their bodies in both form and motion. That is how I felt this evening when I watched the APSU Center of Excellence for the Creative Arts and the APSU Dance Program holding their Summer Dance Concert. One performance remains;  on Wednesday, August 12th, at 7:30PM, Clement Auditorium.
Tick leads the show with three dancers clad in green, Laquimah van Dunk, Alaina Runions, and Caitlin Proctor to the sounds of Tashweesh (interference) by Kronos Quartet.
Followed by the lovely Brittany Hardaway performing a ballet called Gentle Lullaby to the sounds of Se Ymnumen by George Skaroulis. Many of the dancers held neutral expressions on their faces when they performed not so with Brittany. You could see her love and passion for dance etched on her face with every leap and pirouette.
«Read the rest of this article»
See what haunting history lurks inside the cave through these 3 fun and informative, not scary, skits performed by young professional actors.
You'll learn haunting facts from Ben (Hi!), the Science Guy, hear the hauntingly happy memories of the Roy Acuff and Big Band Era days and leave with haunting questions about the ancient Indian art found in caves.

Haunting History Hikes through Dunbar Cave

When:
5pm-8pm on Friday, October 27th and Saturday, October 28th
Where:
Dunbar Cave Visitors Center, Dunbar Cave State Natural Area
Admission:
$5 a person, All proceeds go right back into the Park      

BRING YOUR OWN FLASHLIGHT, children must be over 3 years old to go into the cave. Wear tennis shoes or better, (no heals or flip flops). You can wear costumes to this (what fun!), but take off your mask to go inside the cave (it's difficult enough to see with just a flashlight! And wear hiking shoes). No photography in the cave. No pets in the cave.
«Read the rest of this article»