Topic: Environment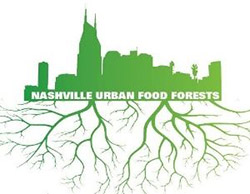 Nashville, TN – Sure, you've heard of the urban jungle – the convoluted confluence of concrete and steel you'd mostly likely see on a trip to Nashville. But, what's an Urban Forest?
That question was answered on Tuesday, May 10th, 2016 as members of N.U.F.F. reconvened to Music City to the plant seeds on re-launching their important mission in the metro area and beyond.
«Read the rest of this article»
Written by Tony Phillips
Science at NASA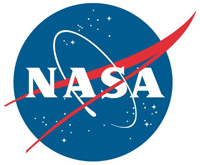 Washington, D.C. – Billions of years ago when the planets of our solar system were still young, Mars was a very different world. Liquid water flowed in long rivers that emptied into lakes and shallow seas. A thick atmosphere blanketed the planet and kept it warm.
In this cozy environment, living microbes might have found a home, starting Mars down the path toward becoming a second life-filled planet next door to our own.
But that's not how things turned out.
«Read the rest of this article»
Funding Helps Promote Energy Efficiency Projects, Benefiting the Environment and Bottom Line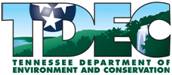 Nashville, TN – Tennessee Governor Bill Haslam and Department of Environment and Conservation Commissioner Bob Martineau today announced a second offering of the Clean Tennessee Energy Grants, totaling $2.25 million to fund energy efficiency projects for municipal governments, county governments, utility districts, and other similar entities across Tennessee.
Funding for the projects comes from an April 2011 Clean Air Act settlement with the Tennessee Valley Authority. Under the Consent Decree, Tennessee will receive $26.4 million over five years to fund clean air programs in the state (at approximately $5.25 million per year). As part of the grant program's initial offering, a total of $5.3 million in Clean Energy Grants was awarded in 2012 to a variety of projects within state government, municipalities, utilities, state colleges and universities and communities throughout the state. «Read the rest of this article»
Nashville, TN – It has been an honor to serve as the Tennessee State Representative of the 74th district and today I am declaring my bid for re-election. I will continue to focus on what is important for the people of Humphreys, Houston and the western part of Montgomery County.  Over the past years I have had a strong focus on constituency needs, education, environment and veteran issues.
I was born to two school teachers, my mother a math teacher and father a science and agriculture teacher. After graduating from Castle Heights Military Academy located in Lebanon, Tennessee,  I attended the University of Tennessee – Knoxville were I received a Bachelor of Science degree in Civil Engineering. Currently I hold a Professional License and I am also a member of the Caldwell Masonic Lodge.
«Read the rest of this article»
Comprehensive Guide Promotes Agriculture to Consumers, Businesses and Policy Makers

Nashville, TN – The Tennessee Department of Agriculture recently unveiled the premiere issue of Tennessee Ag Insider magazine, a comprehensive guide to the state's farms, food and forestry. The department unveiled the magazine to the public March 20th at the annual Ag Day on the Hill celebration at Legislative Plaza in Nashville.
The yearly magazine serves as a primer for government and business leaders and consumers about the impact of agriculture and forestry on the state's health, environment and economy.
«Read the rest of this article»
Clarksville, TN – This Christmas season do the planet a favor and select a natural Christmas tree from a local tree farm. Christmas tree farms grow a completely renewable and recyclable resource which contains no petroleum products and leaves a very small carbon footprint.
According to Tennessee Department of Agriculture's Pick Tennessee Products, natural Christmas trees can be found close to home, just waiting to be transported from the farm to your living room.
While they're growing, natural Christmas trees absorb carbon dioxide and other gases and emit fresh oxygen. Christmas trees are often grown on soil that doesn't support other crops, and their root systems serve to stabilize soil, protect area water quality and provide refuge for wildlife.
«Read the rest of this article»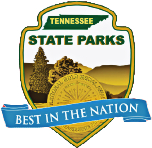 Nashville, TN – Americans throw away up to 25 percent more trash between Thanksgiving and New Year's Day than at any other time of the year, but with some simple tips – you can make your holidays green, while saving a little money.
"From giving environmentally friendly gifts to unique decorating tips, there are a host of basic steps we can take to reduce waste without sacrificing tradition," said Environment and Conservation Deputy Commissioner Paul Sloan.  "These tips reflect ways we can celebrate the holidays and still treat the earth with kindness." «Read the rest of this article»
Tennessee in Motion is a monthly column by Tennessee Department of Transportation Commissioner Gerald Nicely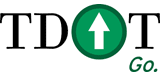 Last week, TDOT opened a new section of State Route 840, the highway that makes a half circle south of Nashville connecting I-40, I-65, and I-24. While the entire State Route 840 is not yet complete, this particular project is symbolic of the dramatic changes TDOT has implemented over the last several years in an effort to become better stewards of the environment. While many of those changes were focused on actual road construction, we have also seen monumental improvements in virtually every aspect of the department's work.
The controversy over the last sections of SR 840 led to the launch of the Context Sensitive Solutions process, which forms valuable partnerships between TDOT and the citizens of Tennessee. CSS is now being used on a number of large projects across the state. The department has also strengthened its entire public involvement process to ensure our citizens are informed and educated throughout all phases of project development. The result – projects that complement communities; and include the input of residents and stakeholders, as well as adherence to environmental protection measures.
«Read the rest of this article»
I  attempted no less than 10 times to use Kroger's comment section of their website to inform them of an idea I had, but the website kept giving me an error message that my comments included an invalid character.  I retyped and double checked it dozens of times.
So, I thought I would post it here and see what happens.  Here is my unsuccessfully sent comment:
I worked for Krogers  during college, and I have a suggestion. «Read the rest of this article»
"Integrated Resource Plan: TVA's Environmental and Energy Future.
The Clarksville Chapter of the Audubon Society will be holding their regular meeting on Thursday September 3rd at  7:30 p.m. in conference room E106 in the Sundquist Science Building at Austin Peay State University. Randall Johnson of TVA will be presenting a program titled  "Integrated Resource Plan: TVA's Environmental and Energy Future." Light refreshments will be served.
On June 15, 2009 TVA kicked off an 18 month long project to prepare a new Integrated Resource Plan (IRP) entitled TVA's Environmental and Energy Future. The purpose of the IRP is to develop a flexible portfolio of supply and demand side options that TVA can use to meet the valley's electrical demand needs for the next 20 years. The portfolios developed will be evaluated for several criteria including capital and fuel costs, reliability, possible environmental impacts including climate change, compliance with existing and anticipated future regulations, and other factors.
To learn more about the Clarksville Chapter of the Audubon Society check out the current issue of their newsletter, The Warioto Warbler.