Topic: Erwin TN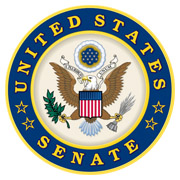 Nashville, TN – It's been a busy August in Tennessee! It has been a delight to visit nearly 40 different counties in the Volunteer State! Here's a bit of what I've been working on lately.
In Marion County, I met with the Sequachee Valley Electric Cooperative to learn how they are working on bringing broadband to unserved areas. Earlier this year, I introduced the bipartisan Internet Exchange Act, which will help improve internet access for consumers and expand rural broadband services. The sad truth is that many of our rural areas aren't underserved–they're unserved. It is time to change that.
«Read the rest of this article»

Salt Lake City, UT – Tennessee may be home to some of the highest crime rates in the country, but as the latest FBI report details, it's also home to safe havens. The database identifies more than twenty cities and towns with violent crime rates that fall below two per 1,000 people.
At the same time, all but three of those cities reported property crime rates below the national average.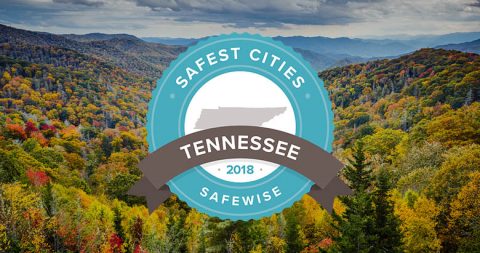 «Read the rest of this article»
Grants and investments to assist communities with local infrastructure and safety
Nashville, TN – Tennessee Govember Bill Haslam and Economic and Community Development Commissioner Bob Rolfe recently approved nearly $25.5 million in Community Development Block Grants (CDBG), which assist communities with infrastructure improvements, health and safety initiatives and façade improvements in downtown commercial districts.
«Read the rest of this article»
Tennessean Identified After Nearly 75 Years
Nashville, TN – Tennessee Governor Bill Haslam and Department of Veterans Services Commissioner Many-Bears Grinder recognize the service and sacrifice of United States Army Air Forces Private Evans Overbey of Elizabethton was serving with the 93rd Bombardment Squadron, 19th Bombardment Group during World War II.
Overbey was reported to be captured in the fall of Corregidor. Nearly 2,800 prisoners of war died in the Japanese-operated camp at Cabanatuan on the island of Luzon, Philippines.
«Read the rest of this article»

Nashville, TN – Sometimes moving up in rankings is a good thing.  However, when the criteria is the number of women murdered by men in your state, being in the top 10 is not where you want to be.  Sadly, Tennessee has moved from 10th to 6th since last year's report was released.
More than 1,600 women were murdered by men in 2013 and the most common weapon used was a gun, according to the new Violence Policy Center (VPC) study When Men Murder Women: An Analysis of 2013 Homicide Data.
«Read the rest of this article»

Erwin, TN – The Tennessee Wildlife Resources Agency, the Fish and Wildlife Service (USFWS) and Georgia Department of Natural Resources (GADNR) joined U.S. Senator Lamar Alexander and leaders from the Tennessee Valley Authority in an announcement to provide long-term funding for trout production and stocking in 13 TVA dam tailwaters and reservoirs in Tennessee and Georgia.
The announcement for the multi-agency agreement to the USFWS came in a press conference at the Erwin National Fish Hatchery on Monday (May 11th). The agreement ensures popular trout stocking programs in the region will continue beyond 2016, when a temporary TVA funding agreement reached in 2013 is set to expire. «Read the rest of this article»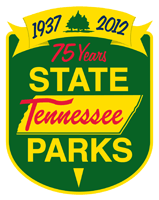 Erwin, TN – Tennessee Governor Bill Haslam, U.S. Senator Lamar Alexander and Tennessee Department of Environment and Conservation Commissioner Bob Martineau joined members of the Tennessee General Assembly, local elected officials and members of the community for a special ceremony announcing the future conveyance of more than 2,000 acres in the Rocky Fork area of Unicoi County, that will eventually become Tennessee's 55th state park.
The property is part of the 10,000-acre tract acquired by The Conservation Fund and U.S. Forest Service in 2008, and will be conveyed to the state of Tennessee in the coming months.
«Read the rest of this article»