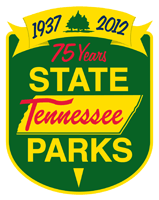 Erwin, TN – Tennessee Governor Bill Haslam, U.S. Senator Lamar Alexander and Tennessee Department of Environment and Conservation Commissioner Bob Martineau joined members of the Tennessee General Assembly, local elected officials and members of the community for a special ceremony announcing the future conveyance of more than 2,000 acres in the Rocky Fork area of Unicoi County, that will eventually become Tennessee's 55th state park.

The property is part of the 10,000-acre tract acquired by The Conservation Fund and U.S. Forest Service in 2008, and will be conveyed to the state of Tennessee in the coming months.

"Today's announcement at Rocky Fork comes on the heels of a multi-year effort led by a coalition of both public and private partners," Haslam said.  "I want to extend my congratulations to the citizens of Northeast Tennessee who rallied in support to preserve this beautiful property and to personally thank both Senator Alexander and The Conservation Fund for their ongoing efforts, passion and commitment to conserve this remarkable 10,000-acre tract, a part of which will eventually be home to Tennessee's newest state park."

Located along the Appalachian Trail corridor and the Tennessee-North Carolina border near Asheville, Rocky Fork is named after the cool waters that run down its center. The property is adjacent to more than 22,000 acres of U.S. Forest Service-designated wilderness, including Sampson and Bald mountains. Before Rocky Fork's acquisition by The Conservation Fund and U.S. Forest Service, it was one of the largest unprotected tracts in the southern Appalachian Mountains.

The future development of Tennessee's 55th state park has been made possible through the leadership of Haslam, the Tennessee Department of Environment and Conservation, the Tennessee Wildlife Resources Agency and through the very generous support of The Conservation Fund and U.S. Forest Service.

Federal funding for the Rocky Fork land acquisition was made possible through the extraordinary efforts of Senator Lamar Alexander and the Tennessee Congressional Delegation to secure support from the Land and Water Conservation Fund and through significant private contributions totaling more than $4 million.

Other key partners include TWRA, Tennessee Heritage Conservation Trust Fund, Southern Appalachian Highlands Conservancy, Appalachian Trail Conservancy, Unicoi and Greene counties, and the Upper East Tennessee Region.

"A Tennessee State Park in the Rocky Fork area will attract anyone who enjoys the Great American Outdoors to come to beautiful Unicoi County, have a good time, and spend some money to build up the tax base," Alexander said. "We have seen this happen in Maryville, Sevierville and Asheville, and there is no reason it can't happen in Erwin. Congratulations to Gov. Haslam, The Conservation Fund and other state and local officials for their vision and leadership."

The entire Rocky Fork wilderness area provides a wide range of world-class recreational opportunities, including hiking the popular Appalachian Trail, fishing more than 16 miles of blue-ribbon trout streams, and hunting bear, turkey, deer and grouse. The area is also home to both state and federally endangered species, including the Peregrine falcon.

"Governor Haslam has emphasized a healthier Tennessee as one of his top Administration priorities, and a proposed state park at Rocky Fork will certainly play an important role in the state's ongoing efforts to create healthier citizens," said Martineau. "I join the Governor and Senator Alexander in thanking all of the incredible partners – both public and private – who helped make today's announcement happen."

The 2,000 acres to be conveyed by The Conservation fund offer a low-impact, financially feasible proposal for a new state park, which would also serve as a catalyst for economic activity in Unicoi County and surrounding areas.  While discussions are under way regarding the proposed park's development, budgeting and appropriations will first need to be reviewed and approved by Governor Haslam and Tennessee's General Assembly. However, preliminary plans for this "park in progress" include an access road, ranger station, primitive campground, picnic areas and trails, in addition to interpretive efforts to share the historic Revolutionary War-era battles site.

"We applaud the leadership and foresight of Gov. Haslam and Sen. Alexander, who have championed a momentous conservation effort at Rocky Fork and secured this beloved place for continued public use for generations to come," said Rex Boner, senior associate for The Conservation Fund. "This is truly a remarkable achievement made possible through the loyal support and devoted efforts of so many local, state and national groups and individuals for the recreational and economic benefit of the surrounding communities."
About Tennessee State Parks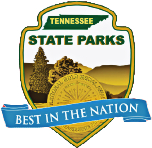 Tennessee's 54 state parks and 82 natural areas span the state from the Appalachian Mountains to the Mississippi River and offer an array of diverse natural, recreational and cultural experiences, including hiking, camping, boating and golfing.  Celebrating its 75th Anniversary this year, the Tennessee State Parks system was established through legislation in 1937.
Today, there is a state park within an hour's drive of just about anywhere in the state, with features such as pristine natural areas and a variety of lodging and dining choices.
For more information, visit Tennessee State Parks' website at www.tnstateparks.com.
Sections
News
Topics
Bill Haslam, Bob Martineau, Deer, Erwin TN, hiking, Lamar Alexander, Peregrine Falcon, Revolutionary War, Tennessee, Tennessee Department of Environment and Conservation, Tennessee General Assembly, Tennessee Governor, Tennessee State Parks and Natural Areas, Tennessee Wildlife Resources Agency, Turkey, TWRA, U.S. Forest Service, U.S. Senator, Unicoi County