Topic: Turkey

Clarksville, TN – In 1855, during the carnage of the Crimean War, a British newspaper man named John MacDonald crept through a dark hospital in Turkey, trying not to disturb hundreds of sick and wounded soldiers.
To keep from getting lost or bumping into beds, he followed a young woman through the building, pausing with her as she shined her lamp over the injured and reassured them with a few kind words.
«Read the rest of this article»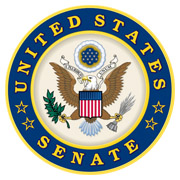 Washington, D.C. – We continue to hear about the crisis at our southern border. As the situation becomes more and more dire, it is important that both sides of the aisle work together on solving this issue.
On Friday, the Vice President Mike Pence and members of the Senate Judiciary Committee saw firsthand the work being done to secure our border. We spoke with border patrol officers, toured the McAllen Border Patrol Station, and spoke with detained migrants. What the cartels are telling them in Central America, or any of the other 60 countries where individuals have arrived from, is not what happens when they arrive on U.S. soil.
«Read the rest of this article»
Written by Gary Sheftick
Defense Media Activity – Army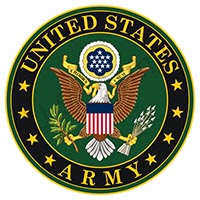 Fort Meade, MD – As the only woman to serve as an Army Special Forces chaplain, Capt. Delana Small said the key to success was just being herself.
"I never tried to act like a guy," she said, explaining that Soldiers look for authenticity. "So I never tried to be anything other than myself."
Between May 2015 and December 2017, she deployed with the 5th Special Forces Group to Turkey and Jordan.
The operations tempo was high and she admits that she worked hard to stay in shape like the green berets and keep competent in basic soldiering skills in order to maintain credibility, but said the operators always accepted her.
«Read the rest of this article»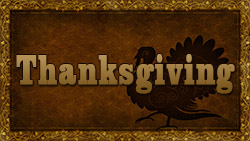 Clarksville, TN – Throughout history, many people have had many reasons to give thanks. Thanks is given often in joyful celebration and sometimes in solemn, even prayerful, ceremony.
A national holiday for giving thanks has been observed by the United States for hundreds of years.
It is a time to celebrate family and friends, the arrival of crisp fall weather, the turning of the leaves, football, turkey, cornbread dressing and pumpkin pie.
«Read the rest of this article»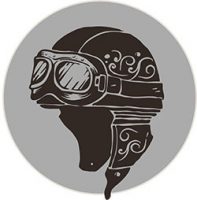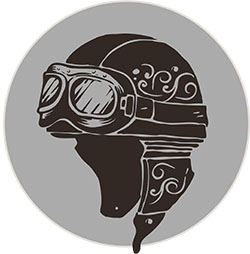 Clarksville, TN – I'm sure I'm not alone when I say that I HATE the time switch. I'm a warm weather fan, so moving the clocks back an hour just tells me that the cold weather is coming and it gets darker earlier.
But I don't want to talk about the weather or the time switch. If you've been following my journey then you know my story. This motorcycle changed my life.
We're approaching the holidays filled with family get togethers, turkey and dressing, Christmas music and Santa Claus. A festive time of the year and a time to give thanks and count our blessings. But this time of the year can be a struggle for some of you and I know exactly how you feel.
«Read the rest of this article»
Slan Sports Management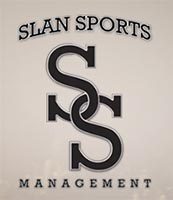 Toronto, Canada – Slan Sports Management is pleased to announce that form Austin Peay State University (APSU) Women's Basketball star Tearra Banks has signed a one-year contract with Istanbulgucu of the Turkish Türkiye Kadınlar Basketbol Ligi (TKBL) for the 2018-2019 season.
Banks, a 6'3'' center, had a strong first professional season with Beroe Star Zagora in the Women's Adriatic Basketball Association (WABA) in 2017-2018. She averaged 18.9 points and 11.1 rebounds per game while shooting an efficient 53.4% from the field.
Banks was named MVP of the WABA Group Stage and was selected to the Eurobasket.com All-WABA Second Team.
«Read the rest of this article»

Nashville, TN – Dan Gibbs and Joshua Roberson have been honored by being named the 2017 TWRA Wildlife Biologist of the Year and Wildlife Technician of the Year, respectively.
The annual awards are presented by the TWRA Wildlife and Forestry Division. Division Chief Mark Gudlin announced the winners at the January meeting of the Tennessee Fish and Wildlife Commission.
«Read the rest of this article»

Clarksville, TN – Held in Waikoloa, Hawaii, the 2017 Glass and Optical Materials Division Meeting (GOMD) of the Materials Ceramic Society was an international affair, attracting hundreds of scientists from over 25 countries.
More than just a professional conference, GOMD also welcomed students from around the world, giving each a chance to learn from experts and discover the next steps in their academic and professional careers.
«Read the rest of this article»
Written by Sgt. William White
101st Airborne Division (Air Assault)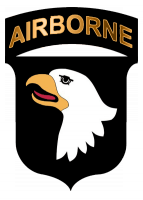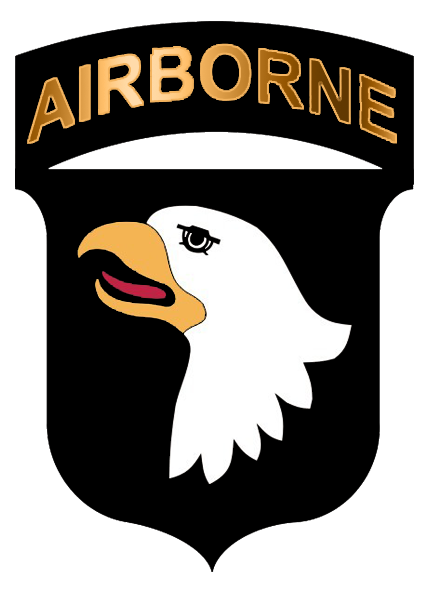 Fort Campbell, KY – The 101st Airborne Division (Air Assault) has opened a new chapter in its rendezvous with destiny. Maj. Gen. Gary J. Volesky, the 45th commanding general of the 101st, placed the division in the hands of Maj. Gen. Andrew P. Poppas, the incoming division commander, during a change of command ceremony January 19th, 2017.
During the ceremony, Lt. Gen. Stephen J. Townsend, XVIII Airborne Corps commander, praised Volesky's leadership during his command.
"Our Army couldn't have chosen a better leader to command this division two and a half years ago than Gary Volesky," Townsend said. "During his watch, elements of the 101st have deployed to Afghanistan, Iraq, Syria, Turkey, Liberia and a whole list of other nations around the world in support of both combat and shaping operations for our nation."
«Read the rest of this article»
Clarksville, TN – Make your reservations now for the upcoming production of "Sorry! Wrong Chimney" at the Cumberland Arts Centre scheduled for December 9th, 10th, 16th and 17th. The annual Christmas productions usually sell out early and this show will be no exception.
Starring a cast of local favorites and some new faces, this yuletide farce is sure to be a crowd pleaser. Cumberland Arts Center veterans, Nicole June, Alex Maynard, Glen Pafford, Bailey Thompson and Colleen Hyder join newcomers, Amy Snider and Brett LaGore, in this comedy written by Jack Sharkey and Leo W. Sears and directed by Art Conn.
«Read the rest of this article»