Topic: Turkey

Nashville, TN – The Tennessee Wildlife Resources Agency (TWRA) says food plots are not just for deer, turkeys, and doves.
In fact, various food plot mixtures are as beneficial for pollinators as expensive wildflower plantings. Mixtures of certain annual and perennial plants, including various clovers and chicory, that provide large amounts of high-quality forage for deer and turkeys also provide a continuous source of nectar for pollinators from mid-April through August.
«Read the rest of this article»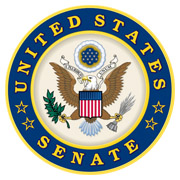 Washington, D.C. – Today, Monday, April 13th, 2020, Senators Marsha Blackburn (R-Tenn.), John Cornyn (R-Texas), Marco Rubio (R-Fla.), Kelly Loeffler (R-Ga.) and Joni Ernst (R-Iowa) urged Secretary of State Mike Pompeo and U.S. Representative to the United Nations Kelly Craft to address the crackdown of free speech in China and in countries across four continents, including Turkey, Bangladesh, Niger and Cambodia, in the midst of the COVID-19 Coronavirus pandemic.
"The Chinese Communist Party is using this public health emergency as a thin veil to cover a crackdown on peaceful dissent and freedom of speech," wrote the Senators.
«Read the rest of this article»

Nashville, TN – A general CRP (Conservation Reserve Program), Signup 54, is underway and will extend through February 28th, 2020. The signup provides opportunities to enroll erodible, unproductive and other sensitive cropland in contracts of 10 to 15 years in return for annual rental payments and possibly other financial incentives.
Eligible land would need to have a cropping history for at least four of the six years from 2012 to 2017 or be an expired contract from the last three years that did not have a chance for re-enrollment.
«Read the rest of this article»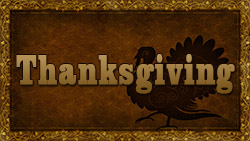 Clarksville, TN – Many people throughout history have had many reasons to give thanks. Thanks is given often in joyful celebration and sometimes in solemn, even prayerful, ceremony.
The United States has observed a national holiday for giving thanks for hundreds of years.
It is a time to celebrate family and friends, the arrival of crisp fall weather, the turning of the leaves, football, turkey, cornbread dressing and pumpkin pie.
«Read the rest of this article»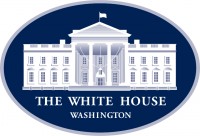 Washington, D.C. – This afternoon, Tuesday, November 26th, 2019, U.S. President Donald J. Trump continued a cherished White House holiday tradition by officially pardoning the National Thanksgiving Turkey.
"Bread" and "Butter," two birds from North Carolina, were the feathered contestants vying for this year's honor. In perhaps the closest turkey pardon contest in White House history, Butter won over Americans' hearts by a slim margin—taking 50.3% of the vote.
«Read the rest of this article»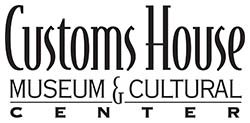 Clarksville, TN – Through January 12th, 2020, the Jostens Gallery of the Customs House Museum & Cultural Center is featuring the sculptural dresses of Belgin Yucelen.
The exhibition, titled Semblance, consists of garments portraying a past culture's sophistication. Yucelen creates her dresses similar to the Turkish styles of the 17th through 19th centuries. She used traditional techniques and materials from Turkey and other parts of Asia to add embellishments to the metal dresses.
«Read the rest of this article»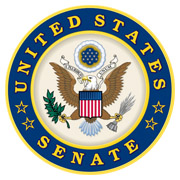 Washington, D.C. – It was a historic week in the Senate for reasons that had nothing to do with the impeachment inquiry.
On Wednesday, I became the first Republican woman ever to chair a Senate Judiciary Committee hearing.
Thank you, Senator Lindsey Graham (R-S.C.), for asking me to take the lead as the Committee considered four judicial nominees, including Stephen Vaden of West Tennessee.
«Read the rest of this article»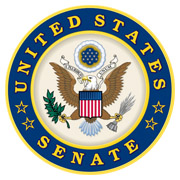 Washington, D.C. – Today, Tuesday, November 12th, 2019, U.S. Senators Marsha Blackburn (R-Tenn.) and Chris Van Hollen (D-Md.) introduced a resolution condemning Turkey's crackdown on dissent related to its incursion into northeast Syria and broader freedom of speech violations.
"The Turkish government's actions raise serious concern that it is using criticism of military operations as a pretext to further crush dissent and inflict fear," said Senator Blackburn.
«Read the rest of this article»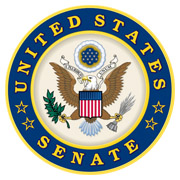 Washington, D.C. – We are forever indebted to our veterans for their sacrifice on behalf of this country.
Their heroism has made the United States a global beacon of hope, and I dedicate my work with the Veterans Affairs and Armed Services Committees to supporting and caring for our best and bravest when they finally return home.
Improving Health Care For Rural Tennesseans: Tennesseans are rightly worried that as rural hospitals close, they will be left without access to health care.
«Read the rest of this article»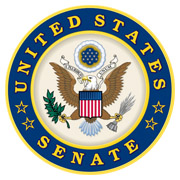 Washington, D.C. – On Wednesday, November 6th, 2019, U.S. Senators Marsha Blackburn (R-Tenn.) Chris Van Hollen (D-Md.), Lindsey Graham (R-S.C.), Richard Blumenthal (D-Conn.) and Jeanne Shaheen (D-N.H.) wrote to Secretary of State Mike Pompeo about reports of ongoing attacks against the Syrian Kurds by Turkey and its proxies outside of the designated safe zone.
These attacks, if true, would violate the ceasefire agreements and should prompt immediate action from the Administration.
«Read the rest of this article»