Topic: Revolutionary War
Clarksville, TN – Local volunteers will honor veterans laid to rest at Riverview Cemetery with the reading of names and placement of balsam wreaths on their graves as part of National Wreaths Across America Day 2020.
«Read the rest of this article»
Section of Spring Street will be closed during excavation
Clarksville, TN – The old stone wall along Spring Street at Riverview Cemetery will be replaced with a new, stronger concrete wall in a $500,000 Clarksville Streets Department project that will begin June 1st, 2020.
Neely Engineering & Contracting of Clarksville was awarded the contract to take down the failing stone wall and replace it with a poured concrete wall with a stone veneer.
«Read the rest of this article»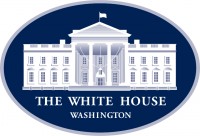 Washington, D.C. – Since the first shots fired in the Revolutionary War, Americans have answered the call to duty and given their lives in service to our Nation and its sacred founding ideals.
As we pay tribute to the lives and legacies of these patriots on Memorial Day, we also remember that they sacrificed to create a better, more peaceful future for our Nation and the world. We recommit to realizing that vision, honoring the service of so many who have placed love of country above all else.
«Read the rest of this article»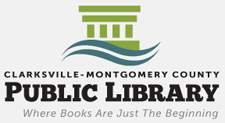 Clarksville, TN – Carolyn Stier Ferrell is releasing her 6th book this month entitled, Riverview Cemetery: A History. There will be a booking signing for her on Sunday, December 6th, 2015 from 1:00pm until 4:00pm at the Clarksville-Montgomery County Public Library.
Of the cemetery, Ms. Ferrell stated, "Riverview has existed as a cemetery for as long as humans have trod its hillsides. The indigenous people used it long before the white settlers came into the area."
«Read the rest of this article»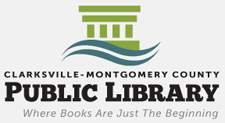 Montgomery County, TN – Genealogy enthusiasts now have access to a military genealogy database—Fold3—at the Clarksville-Montgomery County Public Library (CMCPL).
Fold3 joins the genealogical database line-up already offered by the Library, including Heritage Quest and Ancestry.com. Researchers, hobby genealogists, and anyone interested in military genealogy can easily access more than 440 million records beginning with the Revolutionary War and bring to life the stories of America's military veterans.
«Read the rest of this article»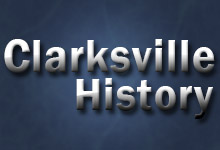 Clarksville, TN – Our lives here in Middle Tennessee are built upon the foundation of those who lived before us. The names of these souls of long ago are sprinkled upon our consciousness as they are now reflected in the names of our counties, cities, and roads: John Montgomery, George Rogers Clark, James Robertson, etc.
They are people who lived the prime of their lives in the late 18th century on the cusp of a new nation, bordering a frontier with a plethora of possibilities. These men are revered and their lives have been boiled down to a thick consistency of stories that all reflect their heroism, bravery, and sometimes larger than life achievements.
In the past there has been a definite vibe that they are only to be portrayed as one dimensional hero type characters and to do otherwise would be akin to blasphemy.
«Read the rest of this article»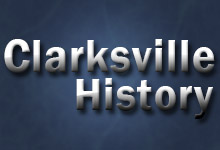 Clarksville, TN – Have you seen the old stone building on Walker Street in the New Providence area? If not, come by and take a look at it some time. This primitive looking building, labeled "Sevier Station", is on the National Register of Historic Places and is touted as the oldest building in Montgomery County, Tennessee.
As you walk around and gaze at the roughhewn limestone quarried from the nearby bluffs, and ponder the old chimney placed oddly in the center of the building, and consider the apparent gun port built into the east side, may you contemplate the ground upon which you are standing.
«Read the rest of this article»
Written by Sgt. Sinthia Rosario
101st Sustainment Brigade, 101st Airborne Division (AA) Public Affairs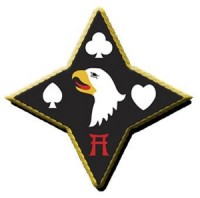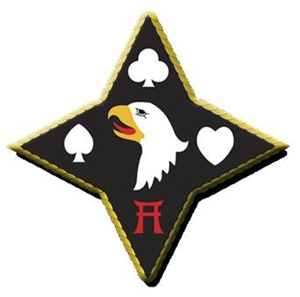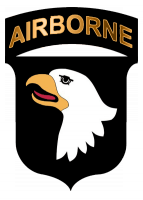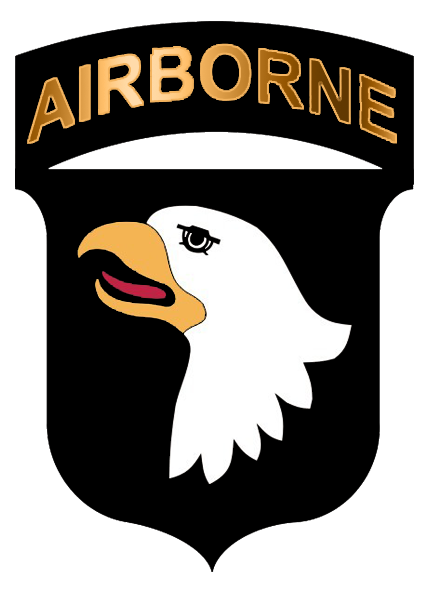 Bagram Air Field, Afghanistan – Service members and civilians take time to celebrate National Hispanic Heritage Month, hosted by Task Force Lifeliner, October 11th, 2013, at Bagram Air Field, Afghanistan.
Over the years Americans have observed the National Hispanic Heritage month from September 15th to October 15th, it's a month to honor, recognize and celebrate the culture and its achievements.
«Read the rest of this article»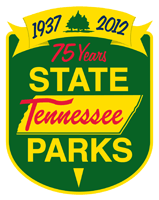 Erwin, TN – Tennessee Governor Bill Haslam, U.S. Senator Lamar Alexander and Tennessee Department of Environment and Conservation Commissioner Bob Martineau joined members of the Tennessee General Assembly, local elected officials and members of the community for a special ceremony announcing the future conveyance of more than 2,000 acres in the Rocky Fork area of Unicoi County, that will eventually become Tennessee's 55th state park.
The property is part of the 10,000-acre tract acquired by The Conservation Fund and U.S. Forest Service in 2008, and will be conveyed to the state of Tennessee in the coming months.
«Read the rest of this article»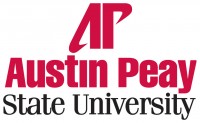 Clarksville, TN – In the early 1790s, about 13,000 federal soldiers marched into rural western Pennsylvania to put down a small uprising. The farmers in the area had turned violent, destroying each other's property, attacking and kidnapping law enforcement officers and formulating plans for an assault on nearby Pittsburgh.
Then-President George Washington was not pleased, so he sent in the troops.
«Read the rest of this article»