Topic: Facilitation of a Felony

Clarksville, TN – On August 9th, 2015 Liperial " Savon"  Easterling (a 21-year-old Soldier stationed at Fort Campbell, KY) returned home to his residence at 2862 Teakwood Drive and as he approached his front door he was shot and killed.
Today, Clarksville Police has charged 22-year-old Emmanuel Wallace with Murder – 1st Degree/Felony Murder, Felony Murder, Robbery – Aggravated, and Drugs – Simple Possession/Casual Exchange. His total bond amount is $501,000.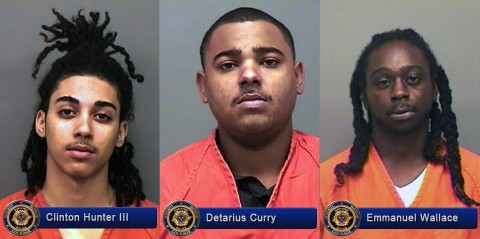 «Read the rest of this article»

Clarksville, TN – On January 10th, 2014 the Clarksville Police Department along with the  Montgomery County Sheriff's Office, responded to a shooting that occurred at the BP (Kangaroo and The Pantry) on Lafayette Road and Ryder Avenue.
The suspects fled in their vehicle from the scene of the shooting. Deandre Lamar Lisenbee and Dekwon Malik Elleby of Clarksville have been arrested for the shooting. The investigating officer is Detective Thomas Tranberg.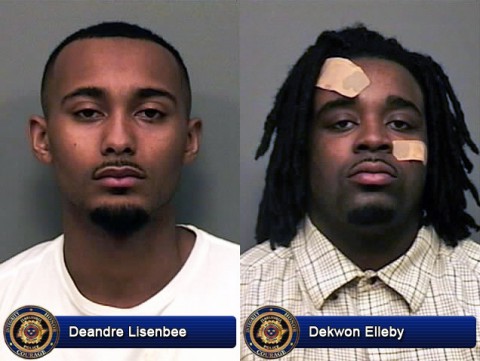 «Read the rest of this article»

Clarksville, TN – Two men were arrested on robbery charges Thursday, September 5th immediately following the incident after the victim was able to quickly notify authorities and provide detailed description of the men.
Rodney Ledeandre Cole, 33, who gave a Whitland Crossing, Nashville, Tennessee address and Sheron Ray Ladd, 27, who gave a Summit Heights address were charged with aggravated robbery, evading arrest and resisting arrest and criminal facilitation of a felony, respectively. Their bond was set at $130,000 and $100,000 respectively.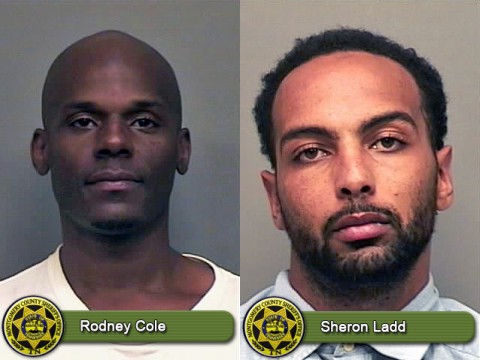 «Read the rest of this article»

Clarksville, TN – Clarksville Police have taken Gerald Philip Slattery into custody again and charged him with Facilitation of a Felony and Theft. Slattery's bond has been raised to $50,000.
He had additional charges levied after investigators found that Slattery had driven Tyler Allen McIntosh to the different locations to commit crimes. Also, Slattery worked in concert with McIntosh to steal one of the motorcycles. He was booked in March 20th, 2012, around 12:30 am.
For more on the story, see: Clarksville Police catch a Burglar in the Act which Leads to Two Being Charged


Clarksville, TN – On March 13th, 2012, a sealed indictment was served by the U.S. Marshals and Montgomery Sheriff's Office on Lesley Ann Rye for Four Counts of Child Rape and Two Counts of Facilitation of a Felony.
The investigation has been ongoing for over a year and was initiated as a result of a DCS referral. The case involved two children under the age of 13.
«Read the rest of this article»