Topic: floods
Written by Joe Pitts
Tennessee State Representative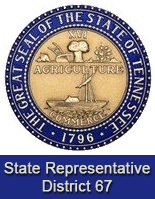 Nashville, TN – Property Tax Relief for disabled Veterans, disabled persons and elderly low-income homeowners House Bill 1496/Senate Bill 1675 (Sen. Mark Green, R-Clarksville) passed in the House Finance, Ways, and Means Sub Committee this week and is scheduled for the House Finance, Ways, and Means Full committee on Tuesday, February 27th, 2018.
This legislation corrects a rule change made in October, 2017 which would have caused individuals to lose their eligibility for tax relief if the veteran, low-income elderly, and disabled person if admitted to a nursing home for an indeterminate amount of time.
«Read the rest of this article»
Multi-agency group works to reduce flood risks
Clarksville, TN – The City of Clarksville on Tuesday hosted the quarterly meeting of the Tennessee Silver Jackets, a multi-agency group that works to reduce flood risks and prepare for hazardous floods across the state.
The group includes representatives from the U.S. Army Corps of Engineers, Tennessee Emergency Management Agency, Tennessee Valley Authority, Federal Emergency Management Agency, the National Weather Service, related state and federal agencies, and various cities and counties.
«Read the rest of this article»
Download the Free Flood App to Stay Safe
Nashville, TN – With record-setting rainfall occurring in West Tennessee, the American Red Cross urges Middle Tennessee residents to take steps now to stay safer when floods threaten.
«Read the rest of this article»
Written by Alan Buis
NASA's Jet Propulsion Laboratory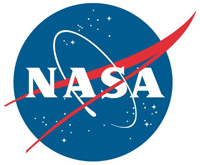 Pasadena, CA – A new study by NASA and several partners has found that in California's Sierra Nevada, atmospheric river storms are two-and-a-half times more likely than other types of winter storms to result in destructive "rain-on-snow" events, where rain falls on existing snowpack, causing it to melt. Those events increase flood risks in winter and reduce water availability the following summer.
The study, based on NASA satellite and ground-based data from 1998 through 2014, is the first to establish a climatological connection between atmospheric river storms and rain-on-snow events. Partnering with NASA on the study were UCLA; Scripps Institution of Oceanography, San Diego; and the Earth System Research Laboratory, Boulder, Colorado.
«Read the rest of this article»
Written by Alan Buis
NASA's Jet Propulsion Laboratory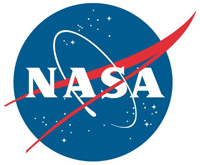 Pasadena, CA – The surface of Earth is constantly being reshaped by earthquakes, volcanic eruptions, landslides, floods, changes in sea level and ice sheets, and other processes.
Since some of these changes amount to only millimeters per year, scientists must make very precise measurements of the landscape and ocean in space and time in order to study their evolution and help mitigate their impacts.
The foundation for these precision measurements is the terrestrial reference frame, which serves the same purpose as landmarks along a trail. Earth-orbiting satellites and ground-based instruments use this reference system to pinpoint their own locations and, in turn, those of the features they are tracking.
«Read the rest of this article»
Written by Alan Buis
NASA's Jet Propulsion Laboratory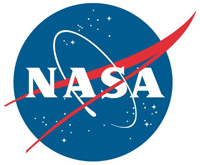 Pasadena, CA – El Niño: An unusually warm pool of water off the west coast of South America, usually arriving around Christmas time, linked with complex, large-scale interactions between the atmosphere and ocean in the Pacific.
If you live anywhere El Niño has important impacts, you've heard forecasters say this year's event looks just like the monster El Niño of 1997-98. NASA satellite images of the Pacific Ocean in November 1997 and November 2015 show almost identical, large pools of warm water in the eastern equatorial Pacific.
«Read the rest of this article»
Written by Alan Buis
NASA's Jet Propulsion Laboratory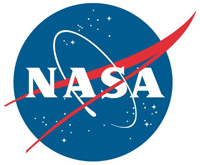 Pasadena, CA – Mission managers for NASA's Soil Moisture Active Passive (SMAP) observatory have determined that its radar, one of the satellite's two science instruments, can no longer return data.
However, the mission, which was launched in January to map global soil moisture and detect whether soils are frozen or thawed, continues to produce high-quality science measurements supporting SMAP's objectives with its radiometer instrument.
The SMAP mission is designed to help scientists understand the links between Earth's water, energy and carbon cycles and enhance our ability to monitor and predict natural hazards like floods and droughts.
«Read the rest of this article»
NASA Headquarters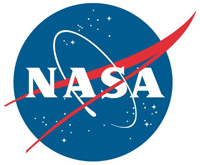 Washington, D.C. – In the pantheon of natural disasters, floods are among the worst. By any metric—from financial ruin to human toll—floods rank alongside earthquakes, hurricanes, and tsunamis. In fact, the most deadly disaster of the 20th century was the China floods of 1931, which may have resulted in more than a million deaths.
Predicting floods is notoriously tricky.  They depend on a complex mixture of rainfall, soil moisture, the recent history of precipitation, and much more.  Snowmelt and storm surges can also contribute to unexpected flooding.
Thanks to NASA, however, the predictions are improving.
«Read the rest of this article»
Written by Alan Buis
NASA's Jet Propulsion Laboratory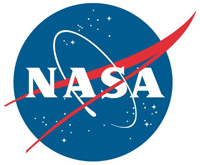 Pasadena, CA – Every year, river flooding takes a heavy toll of lives and property damage in the United States. A new study has found that the potential of a river basin to flood can be assessed months in advance of flood season by using data from NASA's Gravity Recovery and Climate Experiment (GRACE) twin satellites. The new finding could eventually lead to longer lead times for flood warnings.
"Case studies of the catastrophic Missouri River floods of 2011 show that flood-potential early warning times could be increased by a couple of seasons using these satellite data," said co-author Jay Famiglietti.
«Read the rest of this article»
Effort part of overall Red Cross response to 146 large disasters nationwide
Clarksville, TN – In a year that had deadly tornadoes, fierce wildfires and destructive floods in many states, the Tennessee Volunteer Region responded to 932 disasters in the region, part of the 146 large disaster relief efforts led by the American Red Cross in 42 states and territories between January 1st and December 1st in 2013.
«Read the rest of this article»