Topic: Foot Locker
10 Clarksville employers will on-site for interview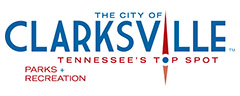 Clarksville, TN – For those looking for seasonal jobs, Clarksville Parks and Recreation's Holiday Job Fair may be the solution.
The job fair is scheduled from 11:00am to 2:00pm on Saturday, October 7th, 2017 at Crow Recreation Center, located at 211 Richview Road.
«Read the rest of this article»

Clarksville, TN – Clarksville Police Department Detective Cunningham is trying to identify suspects involved in a vehicle burglary, which occurred on March 23rd, 2017 at the Clarksville Athletic Club.
The suspects stole the victim's debit/credit cards and made fraudulent purchases at Target, Walmart, Foot Locker, and Dillard's. The suspects appear to be driving a black Cadillac Escalade.
«Read the rest of this article»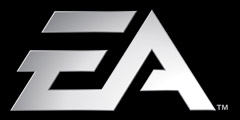 Redwood City, CA – Electronic Arts Inc. (NASDAQ: EA) has announced that Kyrie Irving will be the official cover athlete of NBA LIVE 14 when the game launches this fall on the Xbox One® console, and the PlayStation®4 computer entertainment system.
The first overall pick in the 2011 NBA Draft, Irving was named the 2011-12 NBA Rookie of the Year and was a unanimous choice to the 2012 NBA All-Rookie First Team. He was also named an NBA All-Star in 2013 and is the reigning Foot Locker Three-Point Shootout champion.
«Read the rest of this article»
Nashville, TN – Tennessee Department of Labor & Workforce Development Acting Commissioner Burns Phillips announced that the 108th General Assembly passed legislation that continues the funding of unemployment benefits for spouses of military personnel who leave their jobs to transfer to a new assignment.
Funding for the program for the current fiscal year was nearly exhausted, prompting the legislative action.
"We're pleased the General Assembly approved appropriation for this benefit to trailing spouses for the remainder of this fiscal year as well as for the fiscal year beginning July 1st, 2013," said Phillips. "This action shows support of our military families and we hope lessens the stress that goes with active duty transfers." «Read the rest of this article»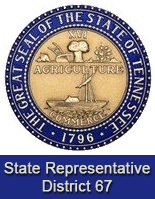 Clarksville, TN – On Thursday, May 2nd, a Student Job Fair will be held at the New Providence Community Policing Center, 640 Providence Boulevard in Clarksville.
This free event is hosted by Tennessee State Representative Joe Pitts.
This free event will be from 2:00pm to 6:00pm. More than 15 employers ready to hire will be in attendance.

«Read the rest of this article»