Topic: Franklin Room

Clarksville, TN – The Customs House Museum will kick off the month of October with a Writers' Hour in conjunction with the exhibit This Is My Story. The event takes place on October 1st, 2017 at 2:00pm and will include readings by some of the women featured in the show.
Women writers representing multiple decades shared their thoughts of who they are on Mother's Day. Their writings are suspended on cloth, hung "clothesline style" in the Museum's Jostens Gallery.
«Read the rest of this article»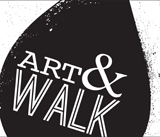 Clarksville, TN – The First Thursday ArtWalk scheduled for Thursday March 5th has been postponed until March 12th due to inclement weather.
Produced by The Downtown Clarksville Association, First Thursday Art Walk is a free, self-guided tour spanning a 5-block radius that combines visual art, live music, engaging events and more in the heart of Downtown Clarksville.
With 10+ venues, bars and businesses participating each month, the First Thursday Art Walk in Clarksville is the ultimate opportunity to savor and support local creative talent.
«Read the rest of this article»
Clarksville, TN – In researching this story, and getting to know the life of George Nishimura, I've learned so much about World War II that I have never known before.  His personal handwritten account of his life is an amazing recollection of what it was like growing up in a country that came under attack from the Japanese, and how he wanted to "do something" to help the Americans fight back.
George Nishimura served his country in the best way he knew how.  He followed orders and did what he was told.  The Japanese-American soldiers who volunteered to serve, were treated differently.  There was a feeling of apprehension by most Americans, who wondered how can the "Japs" be the good guy and bad? «Read the rest of this article»
Clarksville, TN – George Nishimura joined the United States Army at a time when America was at war.  This teenager did what thousands of Japanese-American men did at the time, to show their patriotism to the country that had been their home all of their lives.
George was at home when he heard all of the noise and commotion going on in the neighborhood.  He soon learned that guys coming home from Honolulu saw planes, Japanese planes, bombing Pearl Harbor.  When he turned on the radio he heard the announcer shouting, "Pearl Harbor is under attack!  This is not a drill!" «Read the rest of this article»
In the mid seventies, I was a young, newlywed advertising salesman in Clarksville.  I had just been hired at the WJZM 1400 AM  radio station and was calling on customers, when one day, Tim Polk, a local pharmacist, asked me if I wanted a free trip to Gatlinburg Tennessee. "Sure, what's the catch?" I responded. He said that Bud Willis was one of three Tennessee Outstanding Young Men, and he would be honored at the Jaycee convention in Gatlinburg.
So I said, "who's Bud Willis?" (not that it mattered, because, remember, free trip to the mountains).  Polk said he was the local manager of the JC Bradford office here in Clarksville, and was a really great guy, and it was an honor for the Clarksville Jaycees, and they needed somebody to do a presentation about him in front of the convention, and since I was in radio, I should be able to do it. «Read the rest of this article»