Topic: Frazier Allen
Garrett shows us everyday what it means to be a hero

Clarksville, TN – I know it's hard to believe! Garrett Allen is in middle school. He was a baby when he was diagnosed with Type 1 Diabetes and our campaign began to find a cure. Since then, friends, family, and coworkers have all joined us in supporting JDRF and their fight to find a cure for T1D.
«Read the rest of this article»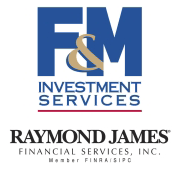 Clarksville, TN – Frazier Allen, Financial Advisor located at F&M Bank, 50 Franklin Street Clarksville, TN was recently named a member of the 2018 Executive Council.*
Allen, who joined Raymond James in 2005, has more than 18 years of experience in the financial services industry. Allen combines his experience with quality investment alternatives and the latest information and technology available.
«Read the rest of this article»
Take the time to create a space that's just right for you now and in the future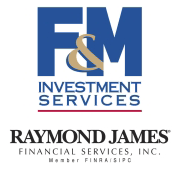 Clarksville, TN – It seems many Americans agree with Dorothy Gale of Kansas: There really is no place like home. We spend years, decades even, creating a space that reflects our families, our lives, our personalities and our comforts. So it is little wonder that home is where the heart is and where we hope to live out the rest of our days.
If you're among the many who prefer to live at home as long as possible, you'll want to do what you can to make sure it fits your needs today and for many tomorrows to come.
«Read the rest of this article»
APSU Sports Information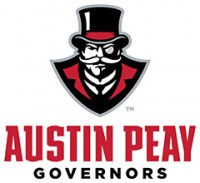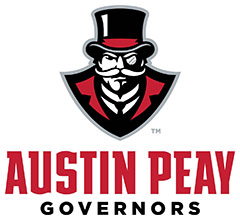 Clarksville, TN – Governors and Chamber Community Golf Classic and Partner Celebration Dinner is Friday and pairings have been announced for the one-day, three-course tournament.
The event, which has seen APSU Athletics and the Clarksville Chamber of Commerce combined their two tournaments, will be played Friday at the Clarksville Country Club, Swan Lake Golf Course and The Links at Novadell in Hopkinsville, KY.
The shotgun start for the four-player, best-ball scramble is 10:30am at the three courses.
«Read the rest of this article»
Review and revamp your financial plan all year long.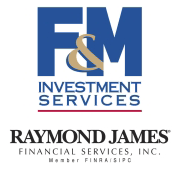 Clarksville, TN – While resolutions are something you normally might associate with the new year, this particular set of resolutions remains valid and relevant any time of year. That's why I'm sharing with you this list of 12 Financial Resolutions.
As you read this list, I'm sure you'll find the suggestions relevant to your own financial life. Topics range from revisiting your portfolio's asset allocation to making sure your retirement plan is on track.
«Read the rest of this article»
Clarksville-Montgomery County Graduates for Leadership Middle Tennessee are Frazier Allen, Daniel Binkley, Valerie Hunter-Kelley and Brian Taylor
Nashville, TN – Thirty community and business leaders from Middle Tennessee have graduated from Leadership Middle Tennessee, Inc., a regional leadership institute.
The 2014 class is from the 10-county area which includes Cheatham, Davidson, Dickson, Maury, Montgomery, Robertson, Rutherford, Sumner, Williamson and Wilson.
«Read the rest of this article»
Market Commentary by Scott J. Brown, Ph.D., Chief Economist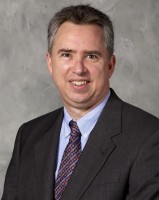 Federal Reserve Governor Jeremy Stein fell short of declaring that credit markets are overheating, but suggested that an extended period of low interest rates could lead to the taking on of greater duration of credit risks, or to employment of greater leverage in a "reach for yield." He said that the Fed must monitor the financial markets closely and could address signs of excessive risk-taking through regulatory efforts or through monetary policy.
Next week, President Barack Obama will deliver his State of the Union Address on Tuesday evening (which is also Mardi Gras). Most likely, the President will ask that Congress postpone the sequester through the end of the year. Note that it's not costless to do so – there has to be an offsetting increase in revenues (possibly closed loopholes) or reduction in other types of spending (say, reduced farm subsidies). The reports on retail sales and industrial production have some market-moving potential, but seasonal adjustment could exaggerate what would otherwise be minor shifts in the data. «Read the rest of this article»
Market Commentary by Scott J. Brown, Ph.D., Chief Economist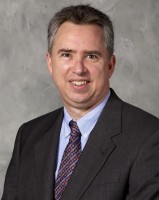 With so many economic reports, some surprises were likely. Real GDP fell at a 0.1% annual rate in the advance estimate for 4Q12, smacked down by slower inventory growth and a 22.2% drop in defense spending (otherwise, GDP would have risen 2.5%). Consumer spending rose at a 2.2% pace in 4Q12, while business fixed investment advanced 8.4%. Residential construction added 0.4 percentage points to GDP. Exports fell.
Consumer Confidence tanked in January, while the Consumer Sentiment Index improved. The ISM Manufacturing Index was stronger than anticipated. Personal income jumped 2.6%, reflecting a 34.3% spike in dividend income and earlier bonus payments. Spending rose 0.2%. The PCE Price Index was flat overall (+1.3%) and ex-food and energy (+1.4% y/y) – trending well below the Fed's 2% goal. «Read the rest of this article»
Market Commentary by Scott J. Brown, Ph.D., Chief Economist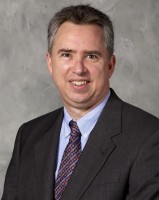 The House voted to delay the need for a debt ceiling increase by three months, to May 19. Congress has not had a real budget since 2009, funding the government through a series of stopgap measures (Continuing Resolutions). This week, Congress set a goal to have a real budget by April 15th, or lawmakers won't get paid. Actually, they'll still get paid eventually.
Oh, and the House and Senate only have to come up with a budget that can be approved by one chamber. They don't have to have a set of budget bills that can be approved by both chambers (that is, something that could be sent to the president and signed into law). Spending cuts are still slated to kick in on March 1st, with about half of that in defense. «Read the rest of this article»
Market Commentary by Scott J. Brown, Ph.D., Chief Economist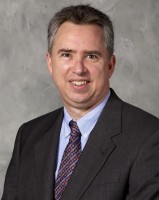 The economic data were mixed, but generally consistent with moderate growth in the near term. Retail sales and industrial production were largely in line with expectations. Jobless claims sank and housing starts jumped, boosting the major stock market indices, although seasonal adjustment likely played a part. The Fed's two major regional surveys disappointed, reflecting contractions in new orders and employment and some pickup in input price pressures.
Earnings reports were mixed, but investors seemed more concerned with the path ahead. «Read the rest of this article»